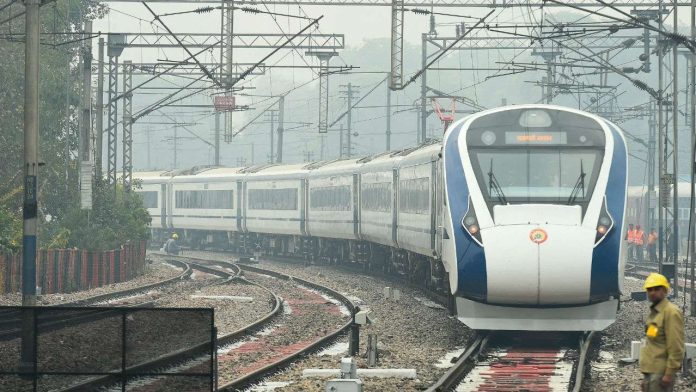 In a big boost to fast rail connectivity in Southern India, six Vande Bharat trains will soon connect Chennai in Tamil Nadu with other capital cities of neighbouring states.
The Indian Railways is likely to allot 13 rakes of the new trains to the Southern Railway – the highest number after Northern Railway.
The Southern Railway is likely to operate six of the Vande Bharat trains, that can run at 160 kmph, from Chennai, and has begun preparing its staff and maintenance yards to handle the modern rakes when they arrive, reports Economic Times.
According to the report, the Vande Bharat rakes are likely to replace premium trains like Shatabdi, Rajdhani and Duronto.
The railway zones have been asked by the ministry to ready maintenance yards for the new trains.
Officials have started discussions to prepare space for maintenance, sources were quoted in the ET report.
"Many rounds of discussions are going on about managing the rakes that will come for Southern Railway. The pit lines are going to be readied by removing a couple of existing lines," an official was quoted in the report as saying.
The official said that the maintenance staff may need training as the modern rakes come as a set, and have electronics-driven components.
Handling them will be quite different from that of express trains, the official added.
Further, a depot will developed by Bengaluru division under South Western Railway for the trains, and a feasibility assessment for the same has been started by the zone.