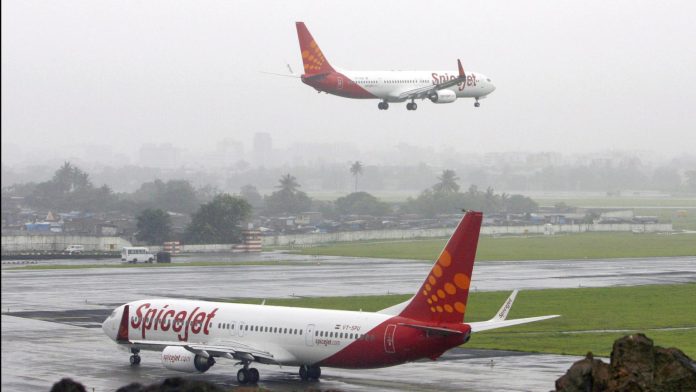 Budget carrier Spicejet on Friday reported a 21 per cent increase in its consolidated net profit during the quarter ended December to Rs 77.96 crore.
During the same period last fiscal, the company had recorded a net profit of Rs 64.44 crore.
In a regulatory filing, the company said that its total income during the third quarter of FY 2019-20 was Rs 3,926.5 crore, compared to Rs 2,532.6 crore during the same period last fiscal.
"Despite the challenges that the airline is facing in terms of additional costs incurred, compounded by the continued grounding of its 737 MAX aircraft, the airline's capacity has grown by 59 per cent in 2019," the company said.
Ajay Singh, Chairman and Managing Director, SpiceJet, said: "SpiceJet has done remarkably well this quarter, despite a substantial profit hit from the grounding of the MAX aircraft, which has impacted our operations and led to additional costs."
Singh also said that SpiceJet expects to grow profitably while maintaining tight control over costs.