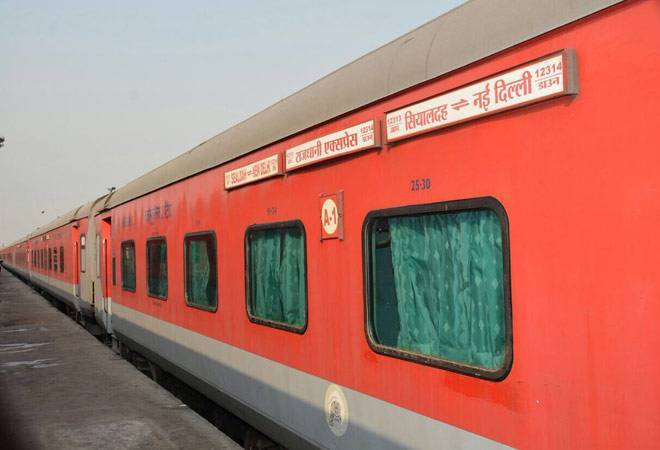 With lockdown relaxation on the card, Railways is mulling to run more trains alongwith Shramik and AC Specials to cater to the ever increasing demand of passengers while allowing wait-listed passengers in Special trains.
However, the regular train service suspended till May 17, has been extended to June 30 now allowing full refund for tickets booked till then.
According to an order issued on Wednesday evening, waiting lists would be introduced from May 22 for the current AC Special trains as well as the ones to be notified later, in an indication that more trains may be announced for passengers.
Earlier the Railways had said only confirmed e-tickets would be booked and the booking of RAC/waiting list tickets and on-board booking by ticket checking staff would not be permitted.
Meanwhile, the Rail Bhawan, the railway headquarters in the Capital, will remain shut for two days for complete cleaning and sanitisation as a personnel working in the Bhawan was found to be infected with coronavirus.
We are making some efforts to normalise things in the country and the big challenge is to balance requirements of paasengers with the prevailing health conditions, said a senior Railway Ministry official.
While five more coaches were added in the AC Special train between Bhubaneswar-New Delhi due to the heavy demand of tickets, similar arrangements are being done in other sectors as well.
The New Delhi-bound AC Special train from Bhubaneswar was added with four 3-AC coaches and one 2-AC coach owing to high demand for seats increasing the total number of coaches from 17 to 22 now.
Acknowledging heavy rush for tickets, a railways official however, said no decision has been taken yet on running other trains as such. But we have to be ready with the strategy in advance to meet the situation when the lockdown would be relaxed further.
According to the May 13 order, there will be a cap on the waiting list. For the sleeper class, the waiting list will be capped at 200, while for AC-3 tier and AC Chair Car, it will be 100 each. Additionally, it will be 50 for AC-2 tier and 20 each for first AC and Executive class.
All 15 pairs of special trains being run to and from New Delhi have only AC coaches.
Since the reservation period for special trains has been kept at a maximum of seven days, travelers will be able to book waiting list tickets from May 15. However, there will be no RAC on these trains.
Railways said that if a passenger is unable to travel owing to high temperature or COVID-19 symptoms, he/she will be given full refund. In the case of a party ticket if one passenger is found unfit to travel and all other passengers on the same PNR do not want to travel, a full refund will be given for all passengers.
While AC Specials are showing "full house", Shramik trains are also running with full capacity.
Railways has operated 642 Shramik Specials till May 13, 2020 across the country carrying around 7.90 lakh home-bound passengers.
While railways is providing free meals and water to passengers, Shramik trains are being run only after concurrence is given both by the State which is sending the passengers and the State which is receiving them.
The total number of COVID-19 cases have reached nearly 80,000 with 2528 deaths so far.