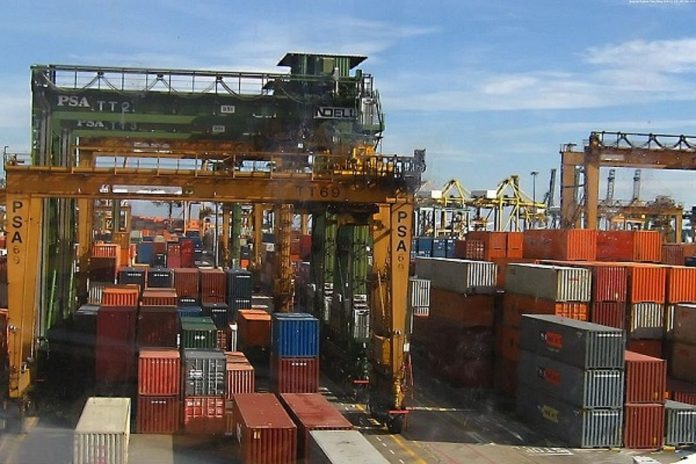 The central government is planning to introduce a Rs 11,000-crore production-linked incentive (PLI) scheme for the manufacturing of shipping containers.
Spread over a nine-year period, the PLI scheme is aimed to position India as a shipping container manufacturing hub, competing with the likes of China, and garnering at least 10 per cent demand from global liners, as reported by the businessline.
Under the PLI scheme, the government gives companies incentives on incremental sales from products manufactured in domestic units.
According to a cabinet note accessed by businessline, of the nine years of outlay, incentives will be fixed for the first five years, while it would "taper or decrease" for the next four years.
To be implemented by the Ministry of Ports, Shipping and Waterways, feasibility studies for the scheme was done by Kolkata-branch of the Commerce Ministry's Indian Institute of Foreign Trade.
According to an official statement, the country requires about 3.5 lakh containers every year but there is no container production, and thus has to depend mainly on China, which meets nearly 90 per cent of the global demand of containers.
Realising that container manufacturing is the solution to container shortage, that could eliminate the dependence of India on China, an inter-ministerial panel was set up on the directions of the Prime Minister's Office in June last year.
The panel had to study the problem and chalk out a plan to create capacity for manufacturing shipping grade containers in India.
The inter-ministerial committee — which included officials from the ministries of shipping, steel and commerce, as well as representatives from CONCOR and the National Industrial Corridor Development Corporation, recommended a slew of measures, including giving PLIs to indigenous firms to manufacture containers.
Further, with a 'China plus one' policy becoming popular because of trade tensions and global supply disruptions, the world is looking at alternatives to de-risk. Companies are also planning to set up shop apart from, in China.
Taking advantage of the geopolitical tensions coupled with domestic shortage, the Centre has chalked out the PLI scheme for manufacturing shipping grade containers.
"….there is need to create a domestic ecosystem towards promotion of manufacturing in shipping. To achieve this, a (PLI) scheme is proposed to be implemented," the cabinet note mentions.