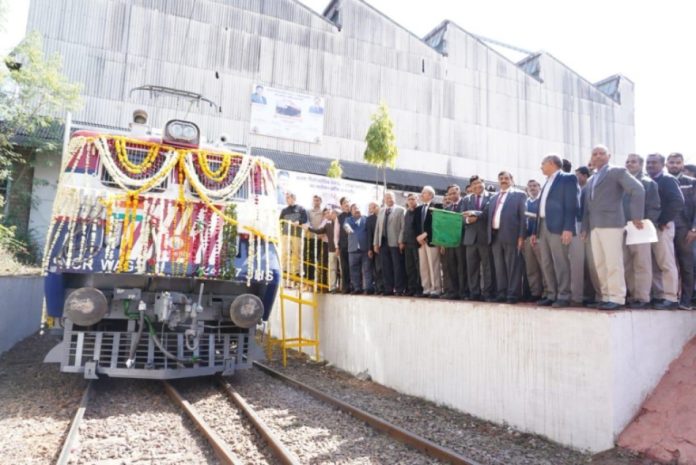 The Indian Railways' drive for technology modernisation and overhauling has received a major boost with the railways having ordered 25 Broad Guage 5000 HP AC Electric Locomotives of type WAG-7 with regenerative feature, reports Rail Analysis.
The development gains significance as the order has been placed with the state-owned Bharat Heavy Electricals Limited (BHEL) which has indigenously developed the Regenerative System that is to be deployed on the new locomotives.
While attaching more merit to Prime Minister (PM) Narendra Modi's flagship Make in India project, BHEL with this achievement has also become the first one to have developed such a system for these locomotives.
The newly developed system has the unique ability of converting the kinetic energy of the train while braking into electrical energy and feeding it back to the electric grid through OHE lines. Prior to the development of this system, this energy was getting wasted in Dynamic Braking Resistors (DBRs) of locomotives in the form of heat.