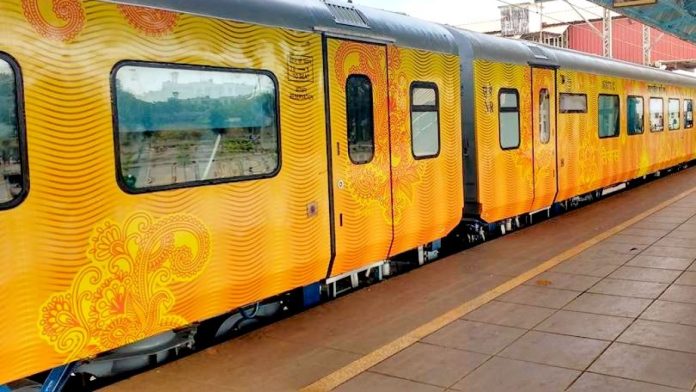 Indian Railways has decided to stop one of its flagship and fastest trains, the fabled Tejas Express running on the premier route between Mumbai and Goa. Railways will be upgrading the technology used in Tejas Express with the much advanced Distributed Power Rolling Stock (DPRS), reports DNA India.
"We have asked all the production units to stop manufacturing of Tejas Express. We are migrating to DPRS," Rajesh Agrawal, Member (Rolling Stock), Railway Board said. Few sources also said the Train-19 would replace the Tejas Express. The Train-19 will be a step further from the indigenous Vande Bharat Express or Train-18.
It should be noted that DPRS technology is also being implemented in the upcoming Train-19 platform. DPRS allows much faster acceleration and deceleration of the train, cutting down the time from present 12-15 minutes to under two minutes to help save fuel, time and power.
Currently, there are two active Tejas Express rakes serving on the Indian Railways network- Mumbai-Goa route and Chennai-Madurai route. The production of a third rake has now been put on hold.
Apart from implementing the DPRS on Tejas platform, the Indian Railways is also working on the speeds of Rajdhani Express trains using the same DPRS technology which should lead to a significant cut in the journey time.