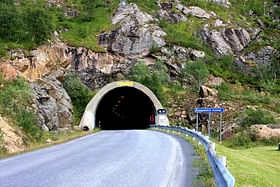 Uttarakhand Chief Minister Pushkar Singh Dhami announced on Thursday (16 November) that all tunnels under construction in Uttarakhand will undergo a comprehensive review.
This statement followed the commencement of drilling activities at the Silkyara tunnel, where a heavy-duty machine was deployed to rescue 40 labourers who had been trapped for four days.
Dhami clarified that the National Highways and Infrastructure Development Corporation Limited (NHIDCL), a body under the Union Ministry of Road Transport and Highways, had been monitoring the Silkyara tunnel even during its construction phase.
While acknowledging the necessity of such tunnels and the ongoing construction projects, the Chief Minister emphasised the importance of conducting reviews for future tunnel constructions, reports PTI.
Dhami stated, "We are evaluating the carrying capacity of our towns. Simultaneously, we will conduct reviews of all tunnels being constructed in the state."
This decision comes in the wake of recent irregularities and a partial collapse of the Silkyara tunnel on Sunday (12 November).
The under-construction tunnel is part of the ambitious Char Dham project, a national infrastructure initiative to enhance connectivity to the Hindu pilgrimage sites of Badrinath, Kedarnath, Gangotri, and Yamunotri.
The all-weather Char Dham road plan. (Screengrab from a YouTube video)
Char Dham Mahamarg Vikas Pariyojana
A flagship initiative of the Ministry of Road Transport and Highways, the programme includes widening and improvement of 825 km (existing 889 km) of national highways for providing faster and safer road connectivity from Rishikesh to Janki Chatti (Yamunotri), Gangotri, Gaurikund (Kedarnath) and Mana (Badrinath) including Tanakpur to Pithoragarh section of Kailash-Mansarovar route in Uttarakhand, at an estimated cost of Rs 12,072 crore.
The National Highways selected for upgradation passes through the districts of Tehri Garhwal, Uttarkashi, Pauri Garhwal, Rudraprayag, Chamoli, Pithoragarh, Champawat and Dehradun in Uttarakhand.
Laying the foundation stone in December 2016, Prime Minister Narendra Modi described the project as a tribute to those who lost their lives during flash floods in the state.