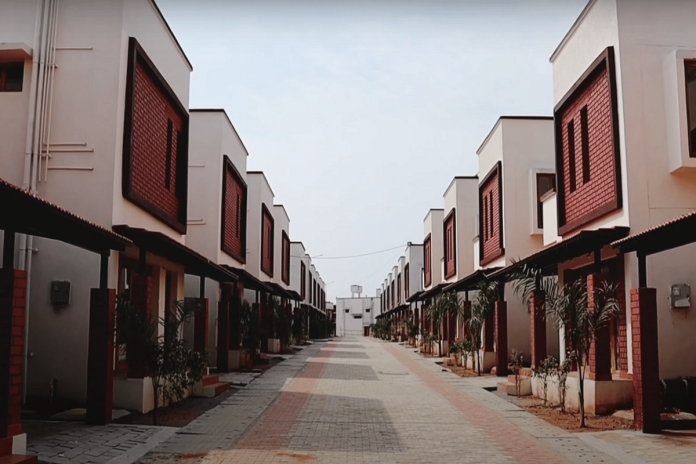 332 luxury villas are nearing completion at Puneeth Rajkumar Housing Complex in Hunnigere, which is located towards the northern part of Bengaluru. The project is an undertaking of the Bengaluru Development Authority (BDA).
According to a report from Moneycontrol, the carpet area of each villa is anywhere between 1,500 to 2,300 square feet. In total, there are about 170 4BHK and 152 3BHK villas. The selling price of these villas is estimated to be anywhere between Rs 75 lakh to 1.1 crore.
The villas will be up for sale in a few months from now and prospective buyers can make their purchases on the BDA website. The bookings can be done online.
By the time the villas are ready to be sold, buyers can expect a 10 per cent appreciation in the prices, officials have told Moneycontrol. The same report mentions that the BDA has also constructed an apartment complex in the same locality which features more than 300 1BHK flats.
This is viewed as a potential accommodation for their support staff. The prices begin at Rs 14 lakh and there are 320 flats in total.
The villas feature parking areas, an overhead tank, water sump, lawn and has seen an investment of Rs 271 crore. A 44,000 feet clubhouse is also one of the prominent feature of the villas. Other amenities include a park that spans over five lakh square feet in area, a cricket pitch, a basketball court and a playground for kids.
Earlier, BDA has managed to sell 320 apartments at a cost of Rs 32 lakh each located near Kengeri in Kommaghatta.
One more project in Chandra Layout has about 120 3BHK apartments which are priced slightly above one crore.