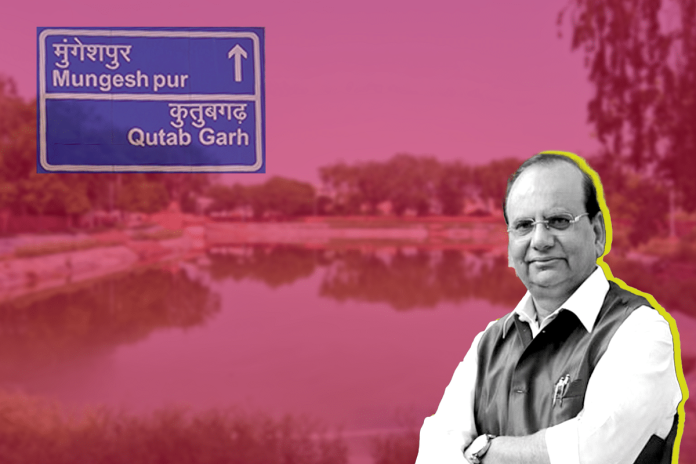 In line with the successful model for Qutabgarh village, rural villages on the outskirts of Delhi now have an opportunity to undergo unique transformations while maintaining a balance between urban and rural aspects.
The Delhi government's development department is in the process of earmarking Rs 35 crore from the Delhi Village Development Board's resources for the revitalisation of two villages, namely Rawta and Deorala.
These villages have been adopted by Lieutenant Governor VK Saxena.
In June 2023, the Delhi LG decided to adopt an additional four villages in Delhi, aiming to develop them into model villages by enhancing their civic infrastructure and livelihood prospects.
As per a Times of India report, out of these, the estimates for the redevelopment of Rawta and Deorala have already been prepared and sent to the development department for approval.
Once the approvals are received, the Municipal Corporation of Delhi will commence the redevelopment work.
Jaunti and Nizampur are the other two villages that were adopted by the LG for redevelopment.
Rawta has a population of 3,933, making it significantly larger than Deorala, a small village with only 834 residents.
The LG's office has plans to develop these villages by providing essential civic infrastructure, preserving the local heritage, implementing scientific livestock management, ensuring healthcare services, and promoting proper land use and water management.
The focus of the development efforts in these four villages is to enhance the quality of life and economic well-being of the residents.
Key issues such as water availability, agriculture, gender equality, and healthcare will be given priority.
Additionally, the district administration plans to conduct a survey to understand the aspirations of the youth and determine their skill requirements for future livelihood and career prospects.
Residents of other rural villages also expressed the need for redevelopment work in their areas.
A Raj Niwas official said that Saxena had always stated that all Delhi villages would be taken up for redevelopment and he would personally monitor the same.
"A comprehensive development plan to make all villages at par with the best in terms of amenities, infrastructure and revamp was in the pipeline," the official said.
In September 2022, the LG adopted Qutabgarh village, and authorities have since confirmed that it has been equipped with fundamental amenities on par with what one would find in an urban settlement.
For a thorough ground understanding on the impacts and transformations, delve into Swarjya's ground report on Delhi First Model Village — Qutabgarh.