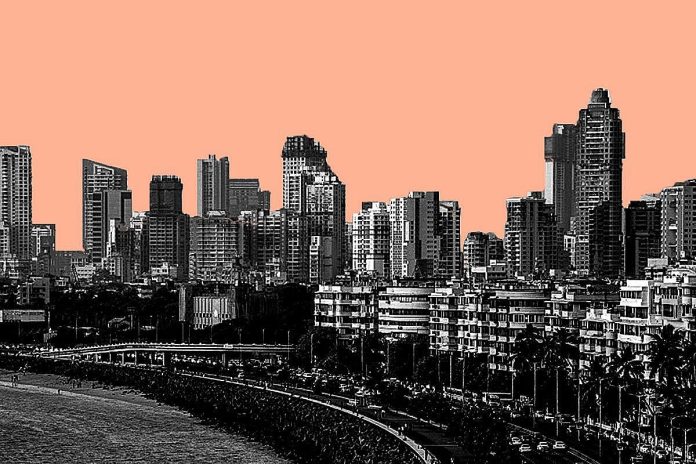 The Maharashtra state administration is aiming to redevelop 290 slum clusters in Mumbai, impacted by the Coastal Regulation Zone (CRZ)-II rules.
To initiate this redevelopment project along Mumbai's coastline, the government is seeking permission from the central government.
These slum clusters cover around 188.66 hectares of land and on approval, the redevelopment plan would free up the land for further development in the city.
The ministry of environment, forest and climate clearance (MoEFCC) has agreed to seriously consider the state's proposal. The ministry has requested the state to conduct an environmental cost-benefit analysis.
This analysis will determine the number of slums that were unable to be developed due to CRZ rules in the past and evaluate their impact on the city.
Additionally, it will assess the potential impact of the proposed redevelopment on the existing infrastructure and environment of the city.
Satish Lokhande, the CEO of the Slum Rehabilitation Authority (SRA), has confirmed that the Ministry of Environment, Forest and Climate Change (MoEFCC) has requested specific details regarding slum pockets affected by CRZ rules in Mumbai, as reported by Hindustan Times.
The SRA official stated that the consultant has been tasked with evaluating the current and future effects of the development on Mumbai's essential infrastructure, including water supply, sewage, solid waste management, roads, traffic, environment, and public transportation.
Additionally, the agency is responsible for identifying the various benefits, both tangible and intangible, direct and indirect, as well as socio-economic, that will result from the development of slums.
According to a senior official from the state environment department, they have been addressing the matter of coastal slum redevelopment with the environment ministry since 2018.
Meanwhile, this redevelopment will bring big advantages for developers with a large area of prime land becoming available for development. The development of this land near the seaside will create opportunities in the real estate market.
However, due to the city's limited space and affordability challenges, the rehabilitation of the slum dwellers will be challenging.