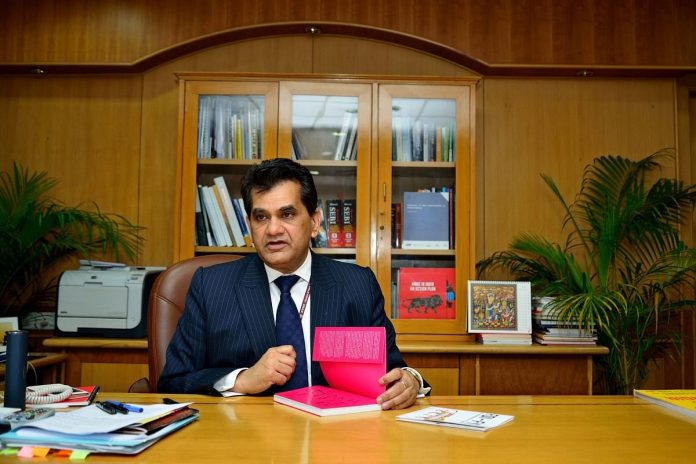 The Amitabh Kant committee recently acknowledged the financial strain faced by developers but has not recommend any direct support, according to a report from The Indian Express.
On 21 August, the 14-member committee, appointed by the government to propose solutions for reviving stalled real estate projects, chaired by former NITI Aayog CEO Amitabh Kant, submitted its report to Housing and Urban Affairs Minister Hardeep Singh Puri.
The report suggests that all stakeholders, including developers, financiers, and land authorities, should make "haircuts" (financial concessions) to make the stalled projects viable.
Praveen Jain, the national chairman of the National Real Estate Development Council, the country's leading real estate association, has commented on the report.
He stated that the report primarily focuses on protecting the interests of homebuyers, who are crucial to the real estate sector.
Jain, who was one of the stakeholders consulted by the committee, emphasised that providing homebuyers with a clear path to owning their homes will enhance consumer confidence in the real estate industry.
However, Jain noted that the panel did not offer any direct support for liquidity challenges faced by developers, apart from proposing measures to facilitate project completion.
Jain stated that measures have been proposed to improve the internal rate of return of projects and attract funding. The panel has also suggested the involvement of co-developers to help ease the financial burden of stalled projects.
It is important to note that the success of the recommendations proposed in the report depends on their timely implementation and effective execution.
Any delays in the implementation process could further worsen the concerns of developers.
The Confederation of Real Estate Developers' Association of India (CREDAI), another industry body that met with the Kant committee, has welcomed the report.
CREDAI chairman Manoj Gaur has described it as a positive step in the right direction.
Enhanced responsibility on the part of state governments to provide rehabilitation packages and financial support, as well as mandatory registration of projects under the Real Estate Regulatory Authority, will not only encourage the resumption of stalled projects but also boost the confidence of homebuyers.
To keep these projects running, a combination of strategic approaches, effective communication, and proactive management is necessary.
Reviving stalled projects requires realigning objectives, allocating resources, and engaging stakeholders. By taking these steps, it is possible to breathe new life into projects that have come to a halt.
According to Gaur, the key to keeping stalled projects running lies in proactive management, effective communication, and a committed team led by Amitabh Kant.
By implementing these measures, the chances of successfully completing stalled projects can be greatly improved, Gaur adds.