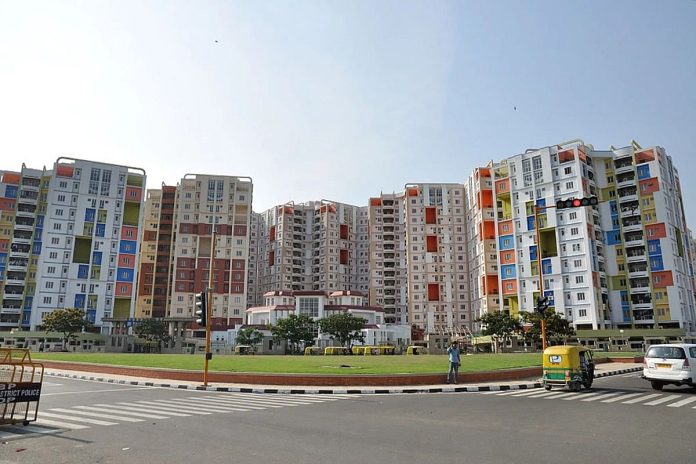 The Union government is set to introduce its new interest subsidy scheme for the urban poor and middle class, with an approved budget of Rs 60,000 crore.
The Ministry of Housing and Urban Affairs has received approval from the Expenditure Finance Committee (EFC) for the new interest subsidy scheme, reports Financial Express.
The scheme, implemented over a period of five years, will provide an interest subvention of 3-6 per cent per annum on home loan amounts up to Rs 50 lakh, as per Swarajya's earlier report.
According to an official, the proposal approved by the EFC, is expected to be taken up by the Cabinet soon.
The EFC is chaired by the Expenditure Secretary and responsible for schemes with a budgetary allocation exceeding Rs 500 crore.
The plan for subsidised loans was announced by Prime Minister Narendra Modi, during his Independence Day speech, but the specific details had not been previously reported.
The Prime Minister had stated, "We are coming up with a new scheme in the coming years that will benefit those families that live in cities but are living in rented houses, or slums, or chawls and unauthorised colonies,"
According to FE report, The new scheme is expected to replace the existing Credit Linked Subsidy Scheme (CLSS) under Pradhan Mantri Awas Yojana-Urban (PMAY-U) and provide a boost to the labour-intensive construction sector.
The carpet area requirement for houses to be eligible for the new scheme is expected to be higher compared to the CLSS.
Under the PMAY-U's CLSS scheme, the government provides an interest subsidy of 6.5 per cent for home loans up to Rs 6 Lakh for economically weaker sections.
Further, the subsidy rates are 4 per cent and 3 per cent for loan amounts between Rs 6 Lakh to Rs 12 Lakh and Rs 12 Lakh to Rs 18 Lakh respectively, based on the beneficiary category and carpet area.
So far, 11.89 million houses have been sanctioned under PMAY-U, with the government releasing Rs 1.47 trillion for the scheme.
According to the official, the new scheme has the potential to benefit 2.5 million loan applicants from low-income groups in urban areas. However, the amount of subsidised credit provided will depend on the demand for cheaper housing.