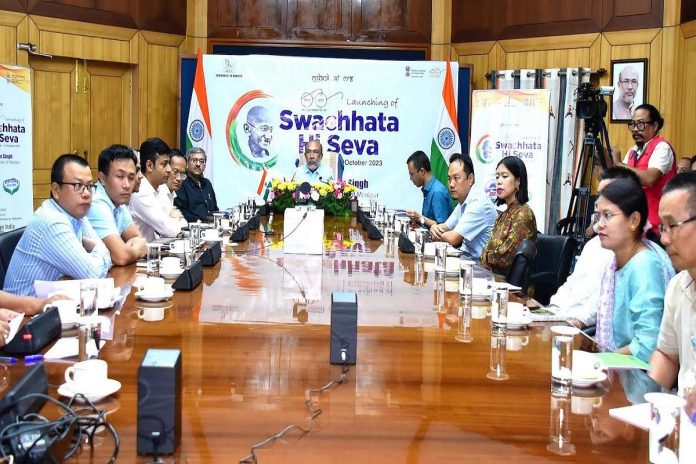 The Swachh Bharat Mission-Urban received a fresh impetus with over 4,000 cities participating in the second edition of Indian Swachhata League (ISL).
ISL is an unique youth-led, inter-city initiative to promote engagement of young people in the Swachhata-related activities.
As part of ISL, city teams are enthusiastically cleaning beaches, tourist spots and hills as champions of Swachhata.
The inaugural edition of ISL in 2022, under the Swachh Bharat Mission-Urban (SBM-U), proved to be a grand success, as close to half a lakh of volunteers joined forces to make cities garbage free.
Swachhata Pakhwada — Swachhata Hi Seva 2023, is being organised between 15 September and 2 October, the day observed as the Swachh Bharat Diwas on Mahatma Gandhi's Jayanti.
ISL, SafaiMitra Suraksha Shivir and Swachhata Diwas are the campaigns under the Swachhata Pakhwada.
Cities have chosen interesting city team names, for ISL 2.0, chosen team captains and ambassadors including ace shuttler PV Sindhu, plogman Ripudaman Bevli, pedlar Swastika Gosh, and Ramveer Tanwar.
Defending champions Chandigarh Challengers, Hunsur Heroes, Viktamasingapuram, Dandeli Swachhta Warriors, Kushtagi Champions and Arsikere Army were among the first teams to register.
Cities conducted effective cleanliness activities and installed beautiful murals, forming human chains creating various kinds of formations based on the theme of ISL 2.0 and the 'Jan Andolan' for Swachhata.
In Bhopal, Yoga Day was celebrated in a location that was once a dumpsite. Citizen representatives, NCC cadets, scouts and guides, and others came together to commemorate Yoga Day in this transformed and clean environment.
Nearly 4,000 kids participated in an event in Karnataka's Davanagere to build a map of India. Defending champions team Chandigarh Challengers organised a single-use plastic-free Maha langar to feed 10,000 people, whereas in Alleppey a water procession called 'Save the Lake' was organised for of cleaning lakes.
Chief Ministers from various states joined the fervour and encouraged the citizens to join the Jan Andolan for swachhata.
Uttar Pradesh Chief Minister Yogi Adityanath felicitated five SafaiMitras under Swachhata Hi Seva and also distributed ISL 2.0 t-shirts and caps.
Chief Minister of Manipur N Biren Singh inaugurated the Swachhata Hi Seva campaign in Manipur and asked every citizen to contribute for Swachh Bharat.
Uttarakhand Chief Minister Pushkar Singh Dhami launched the Indian Swachhata League by hoisting the green flag at the 'Swachhata League Marathon,' featuring distances of 10, 5, and 2 kilometres.