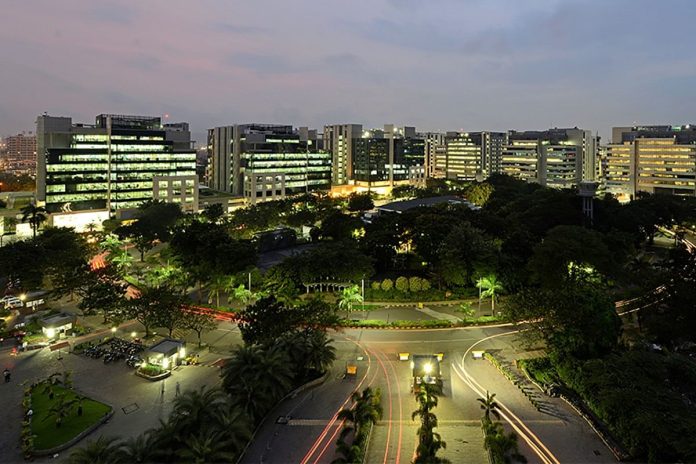 The City and Industrial Development Corporation (CIDCO) is planning the establishment of a commercial hub, named the International Corporate Park (ICP), in the Kharghar region of Navi Mumbai.
The proposed ICP project is slated for development on an expansive 140-hectares of land.
The venture aims to create a thriving business hub akin to the Bandra-Kurla Complex (BKC), for which CIDCO has designated a total land area of 155 hectares within Kharghar.
In alignment with this vision, the authority has begun its ambitious plan to develop the IC) in Kharghar, just 14 kilometres from the upcoming Navi Mumbai International Airport.
According to this Hindustan Times report, the first step in this plan is to secure the land from encroachments. To accomplish this, a tender bid of approximately Rs 11.3 crore has been issued for the construction of a compound wall around the proposed corporate park area.
Development work has already started on the outskirts, including the construction of approach roads and a football ground on a 10.5-hectare plot.
The construction of the compound wall marks the beginning of the large-scale development that will take place in the area, according to a senior official.
The development will cover sectors 29, 28, 31, 32, 33, and parts of 34 A, 27, 24, 23, 22, and Owe village.
In the second phase of development, CIDCO will focus on the strategy and design of the park.
The plan includes constructing various complexes for different commercial sectors, such as corporate offices, hospitality and media entertainment infrastructures, and front offices for IT companies.
The business park will also feature premium housing, educational institutes, and top-level hospitals.
A proposed plan and design for the ICP. (Source: Edifice)
"This is going to be an economic hub which will be dynamic in nature due to the proximity it has to the airport. The idea was conceived almost 8 years ago and preliminary planning was also done by roping in experts to get the project commissioned; however in wake of the changes seen with the decks cleared for Airport there is a need for a totally new line of planning which will be seen in the second phase," said the official.
In later stages, extensive research will be conducted to determine the sectors interested in establishing their bases in the city. Expression of interest will serve as a means to assess the future infrastructure of the area.
Also Read: How Maharashtra Government's Policy And Infrastructural Advancements Are Aiming To Make Navi Mumbai The Next 'IT And Data' Hub