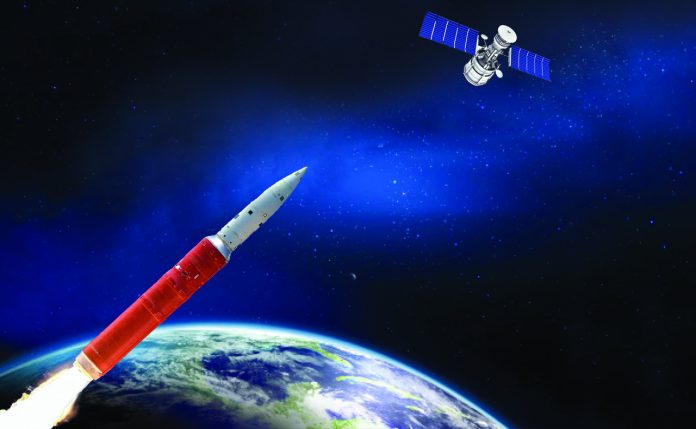 Transcript:
In his second term, Modi has started proceedings for what we call a "space force", with the cabinet approving the setting up of the Defence Space Research Organisation – the DSRO..
There wasn't much of a buzz about this in India, as it was in the US, when in 2018, President Donald Trump announced the US Space Force.
We anyway saw this coming when India successfully tested the Anti Satellite Missile System (ASAT) in March this year.
So from what we know so far, India's space force will enhance the capabilities of the armed forces to fight wars in space.
The DSRO will be entrusted with developing sophisticated weapon systems and technologies to protect our space assets and act as a deterrence against any impending threats in space. The agency will also have members from the army, air force and the navy.
But why do we need a space force at all, when every country including India is so committed to the peaceful use of space?
American astrophysicist Neil deGrasse Tyson, while analysing the evolution of space force in the US, had said that every space application that we see today has a military background to it.
For instance, the GPS, which has billions of dollars worth of commercial applications, is run by the US Air Force, and he says that it is not a weird idea to secure assets by deploying a space force agency.
Also, today, the space economy is very much integrated into the modern society infrastructure, providing connectivity and navigational support.
India has assets worth more than $2.5 billion in orbit. The ground-based assets and other value-added services together would make it close to $40 billion.
Given its strategic and economic importance, it is critical to have a credible defence for our space assets.
But is India merely stumbling into the idea of a defence space research organisation now all of a sudden?
No…
In 2010, India had set up an integrated space cell under the integrated defence headquarters. The space cell coordinated activities between the Department of Space and the armed forces for integrating space technology and assets into military operations. Also, the Technology Perspective and Capability Roadmap of the IDS had also stressed the need to expand India's space-based security infrastructure.
Now, the development and successful test of the ASAT is a good start, especially considering that there was minimal debris.
While most of the ASAT tests have been conducted in Low Earth Orbit, there is speculation of China staging long-range ASAT tests that could threaten Medium Earth Orbit (MEO) and Geostationary Earth Orbit (GEO) satellites, threatening assets providing navigational and communications capabilities from these two orbits.
Therefore, the key must be to focus on long-range tracking capabilities and systems of denial of services such as navigation and communication during an exigency.
DSRO would also be evaluating the potential of exploiting non-kinetic kill options by exploring cyber or focussed high-energy techniques such as laser based weapons.
We may see a lot of action in space in the near future.