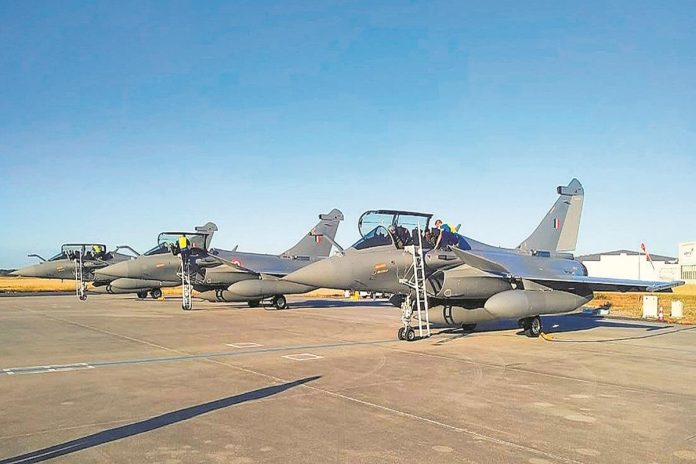 In celebration of the commencement of Navratri, the residents of Ambala received a momentous gift on Sunday as Haryana Chief Minister Manohar Lal Khattar laid the foundation stone of a domestic airport in the city.
This will be the third third domestic airport in the state after Chandigarh airport and Maharaja Agrasen International Airport in Hisar.
The Ambala civil enclave will be constructed on a 20-acre site just next to the Air Force Station. A civil enclave is an area of military airbase allotted for civil aviation use.
The land for the civil enclave has been acquired from the Union Ministry of Defence at a cost of approximately Rs 133 crore and its terminal will now be developed in the next six months at a cost of approximately Rs 20.50 crore. It will cater to a minimum of 200 passengers.
Further, the airport, once completed, will use the already-existing IAF airstrip for landing of commercial aircraft.
The Defence Ministry has agreed to allow the use of the Air Force airstrip for civil aviation.
Speaking on the occasion, the Chief Minister said that the establishment of this airport would not only attract increased investments but also foster industrial growth in the region, leading to the creation of numerous job opportunities.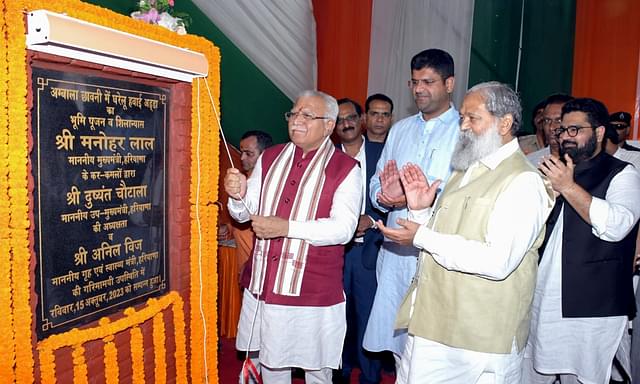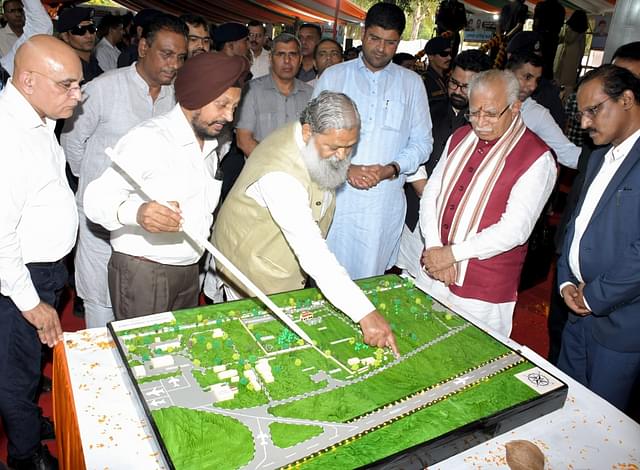 Haryana CM Manohar Lal inspecting the model after laying the foundation stone of the domestic airport in Ambala Cantonment under the UDAN scheme on 15 October 2023
UDAN Routes
The Ambala civil enclave was sanctioned under the Regional Connectivity Scheme — UDAN — to further enhance the connectivity to remote and regional areas of the country.
Under the scheme, the Haryana government has applied for routes from Ambala to Srinagar, Ambala to Varanasi, Ambala to Jaipur, Ambala to Amritsar, and Ambala to Delhi.
Khattar said that approvals for multiple routes, including Dehradun, Lucknow, Amritsar, Jaipur and Shimla are expected shortly, promising enhanced convenience to the residents of Ambala and its neighbouring districts, including Panchkula, Yamunanagar, Kurukshetra, Karnal and others.