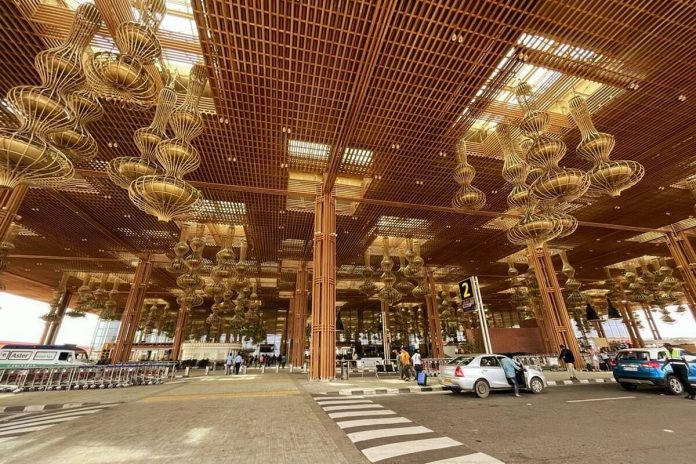 The new terminal T2 of the Bengaluru International Airport  Ltd (BIAL), in Bengaluru, was formally launched by Prime Minister Modi on 11 November 2022.
Designed as a reflection of this city, T2 is founded on four pillars: technological leadership, the idea of a terminal in a garden, environmental and ecological stewardship, and a celebration of Karnataka's rich heritage and culture.
As one steps into Bengaluru's Kempegowda International Airport's newly opened Terminal 2, it's as if you're entering a living, breathing ecosystem.
The concept of a 'Terminal in a garden' truly comes to life as you walk through this architectural marvel.
The terminal doesn't just accommodate travellers; it envelops them in a serene oasis, paying homage to the city's nickname as the "garden city" of India.
As I stepped into this sprawling 2.7-million-square-foot marvel, the buzz of excitement in the air was palpable.
This is more than just an expansion; it's a testament to innovation, sustainability, and the rich cultural tapestry of Karnataka.
Emerging Into Elysium: Terminal In A Garden
With over six lakh plants representing a staggering 3,600 native species, this terminal is like a botanical garden housed under a futuristic roof.
Towering trees, some of them aged between 600 and 800 years, give a glimpse of the history that the city carries within its heart. It's a captivating reminder that nature and technology can coexist harmoniously.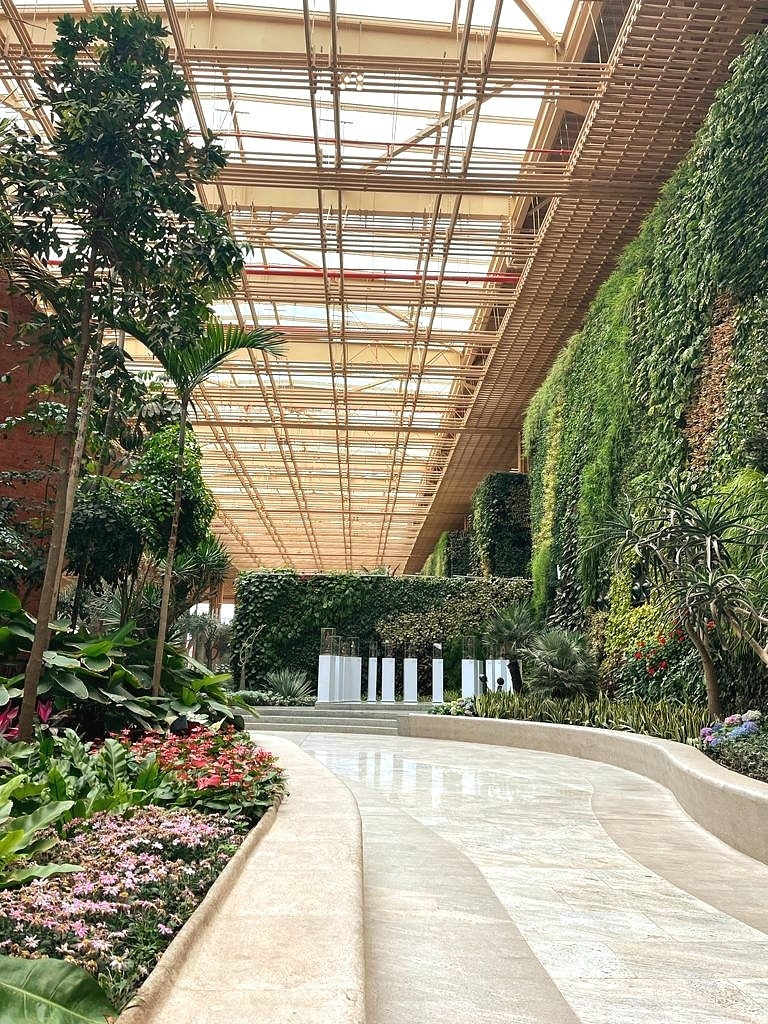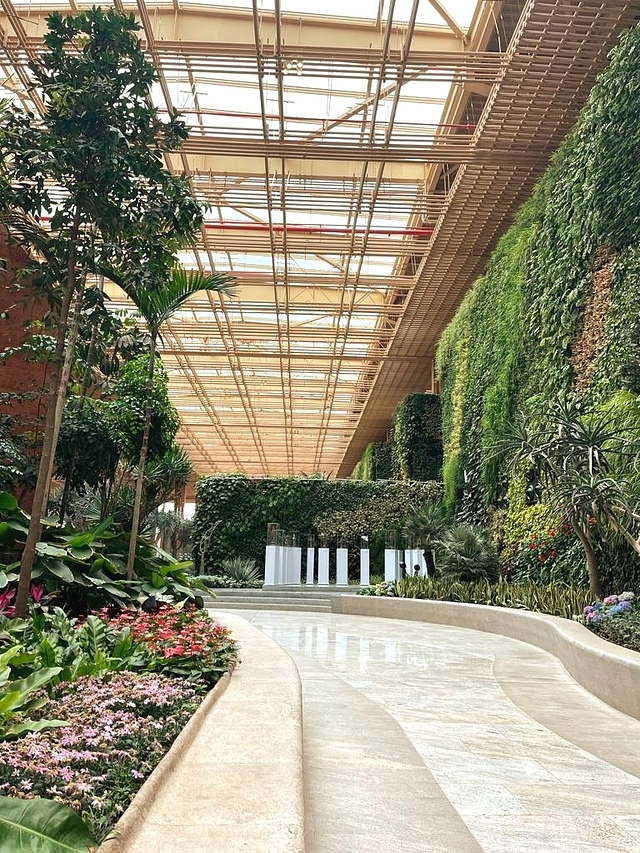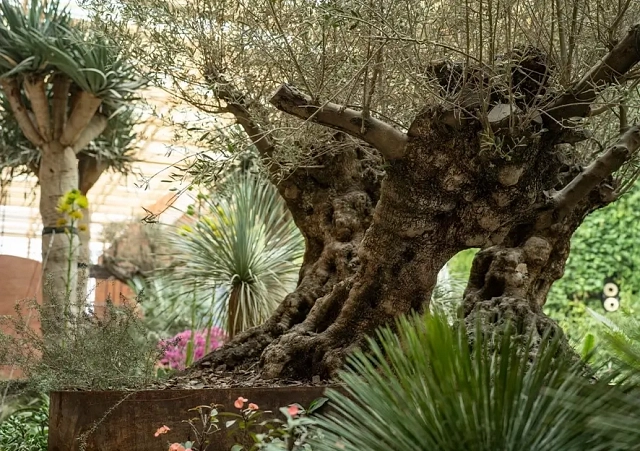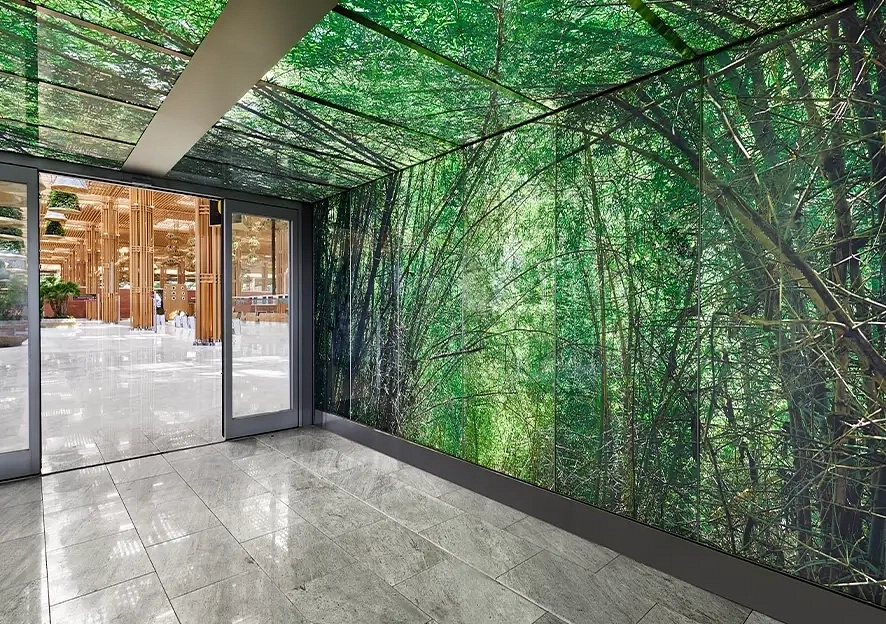 Sustainability Embodied: A Living Legacy
Terminal 2 isn't merely a structure; it's a manifesto of sustainability.
Amidst the bamboo-clad ceilings and natural light filtering through skylights, a deeper commitment to the environment reveals itself.
From the usage of natural building materials to the expansive rainwater ponds, this terminal isn't just ecologically conscious; it's a living testament to sustainable design.
LEED Platinum Pre-certification from the US Green Building Council solidifies its status as a torchbearer of environmental stewardship.
The terminal is an embodiment of eco-consciousness, with harvested rainwater and recycled wastewater contributing to its resource efficiency.
It's not just a structure; it's a living, breathing entity that echoes the rhythm of nature.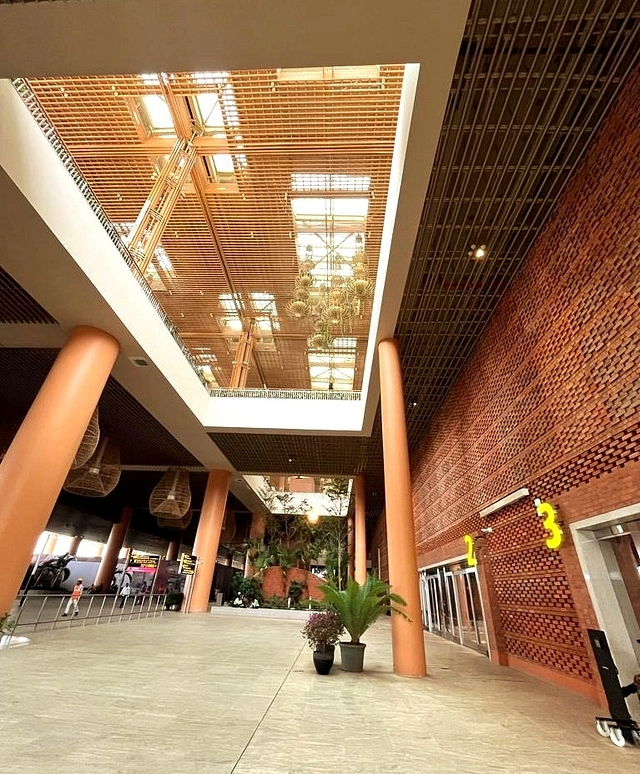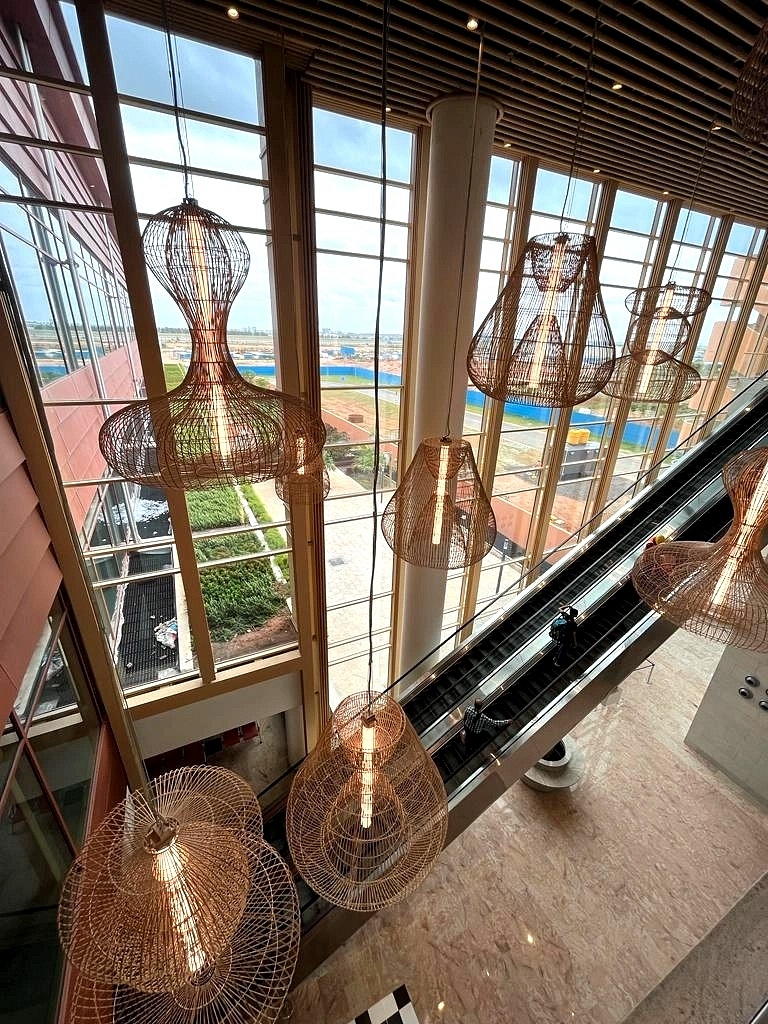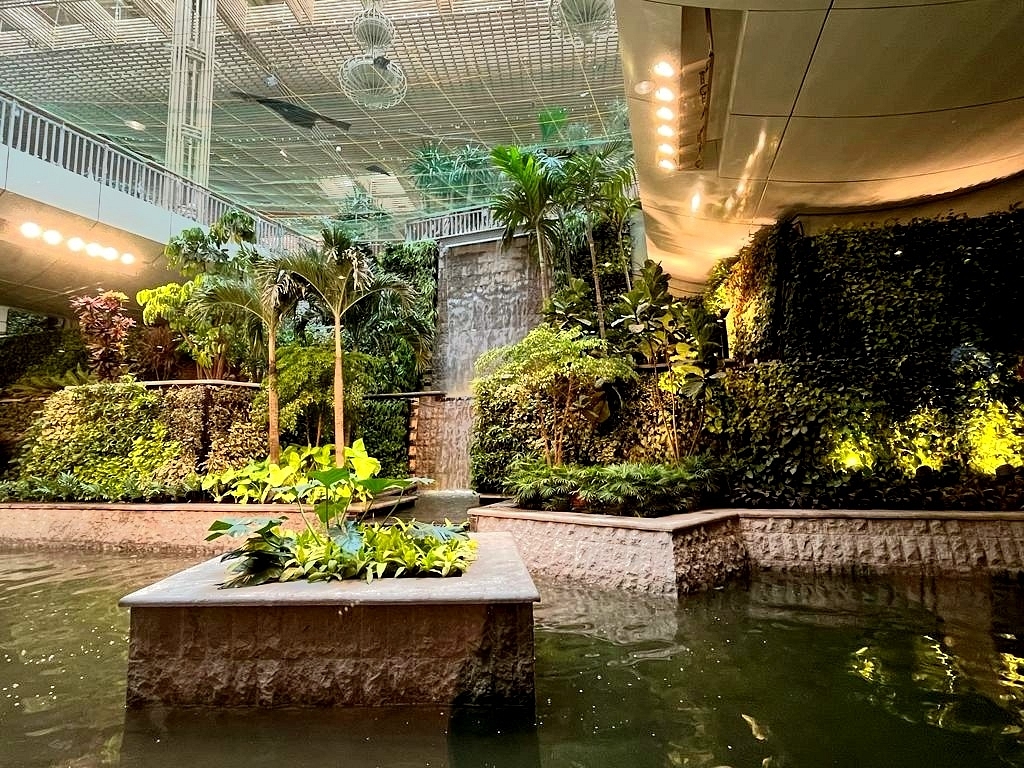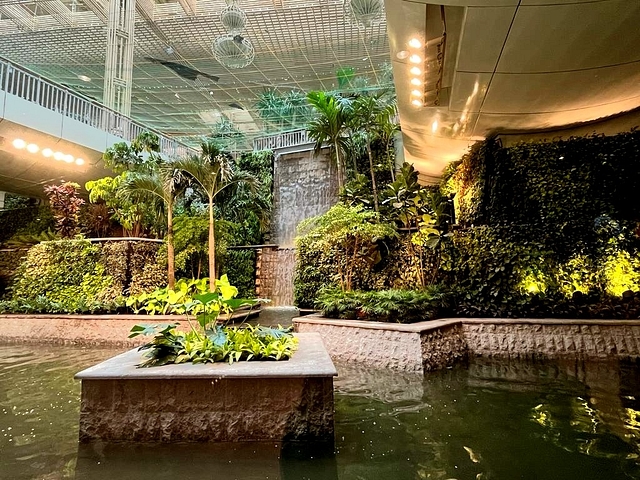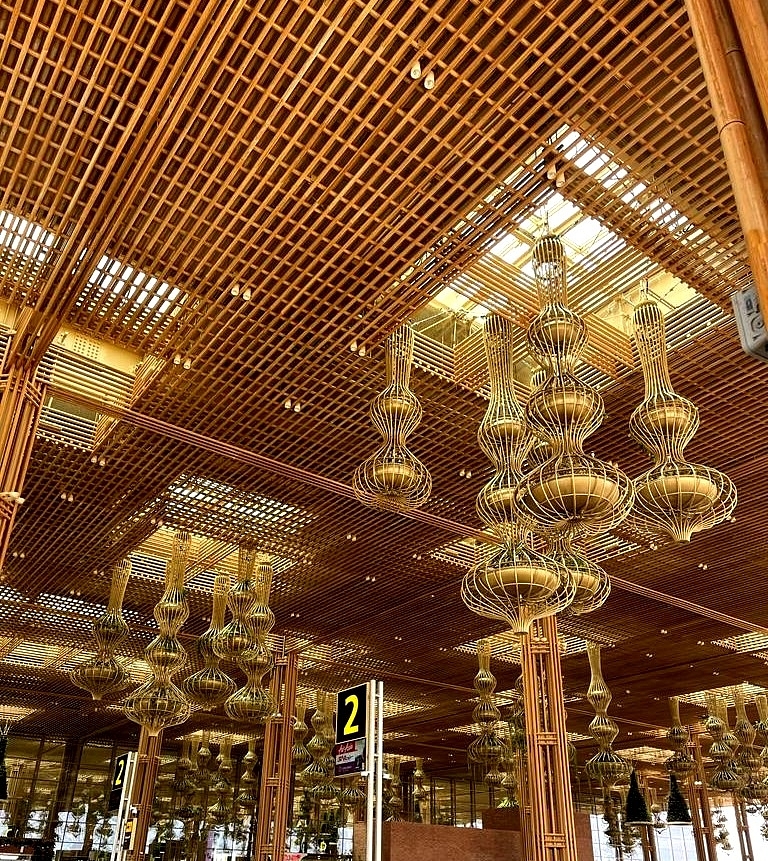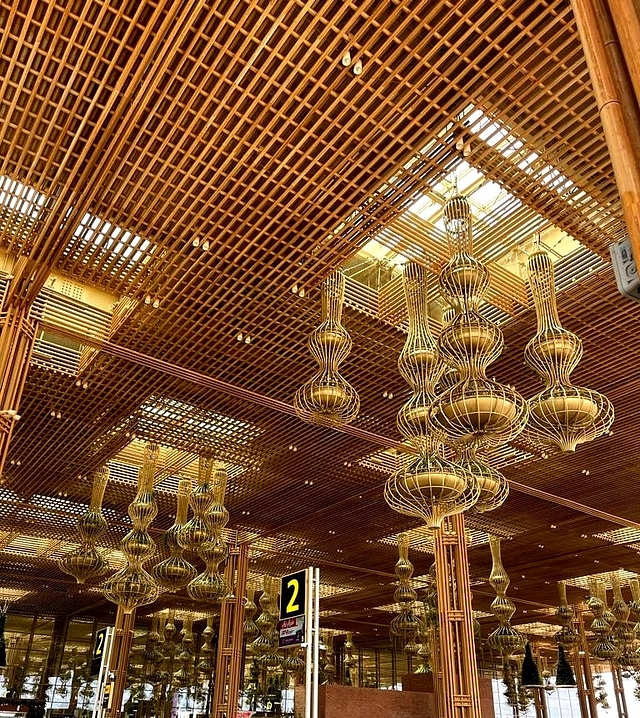 Symphony Of Tech And Tranquillity
Technology seamlessly intertwines with nature here. The Digi Yatra biometric process, self-baggage drop kiosks, and advanced security measures make your journey efficient and smooth.
The presence of a software-defined network system, a world-first for an airport, speaks volumes about its commitment to operational excellence.
From the precise irrigation of the extensive plant life to the critical surveillance and access control, technology here is a silent, efficient conductor orchestrating a symphony of convenience and security.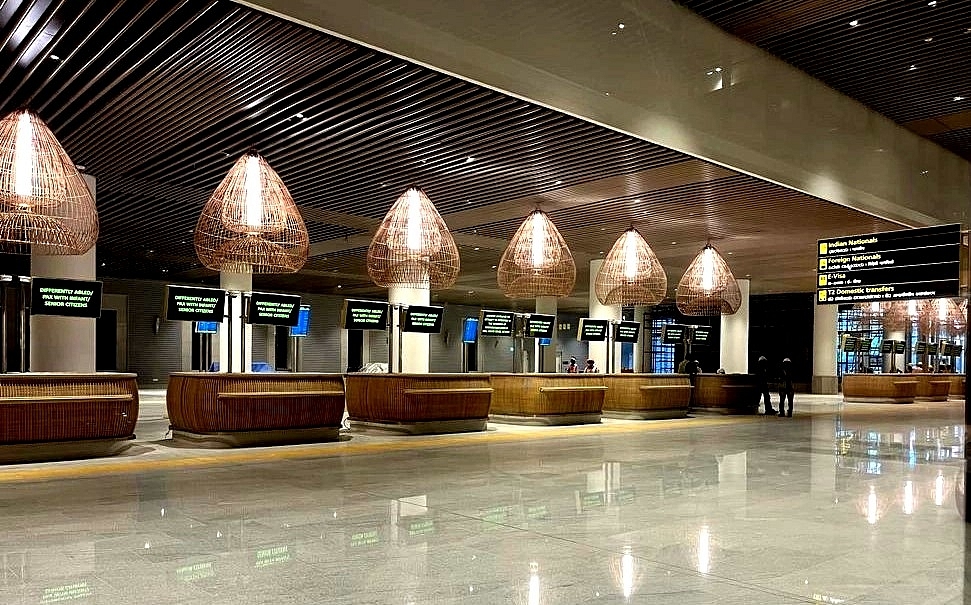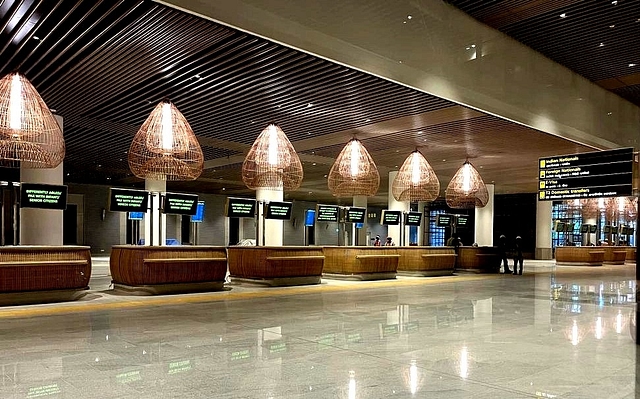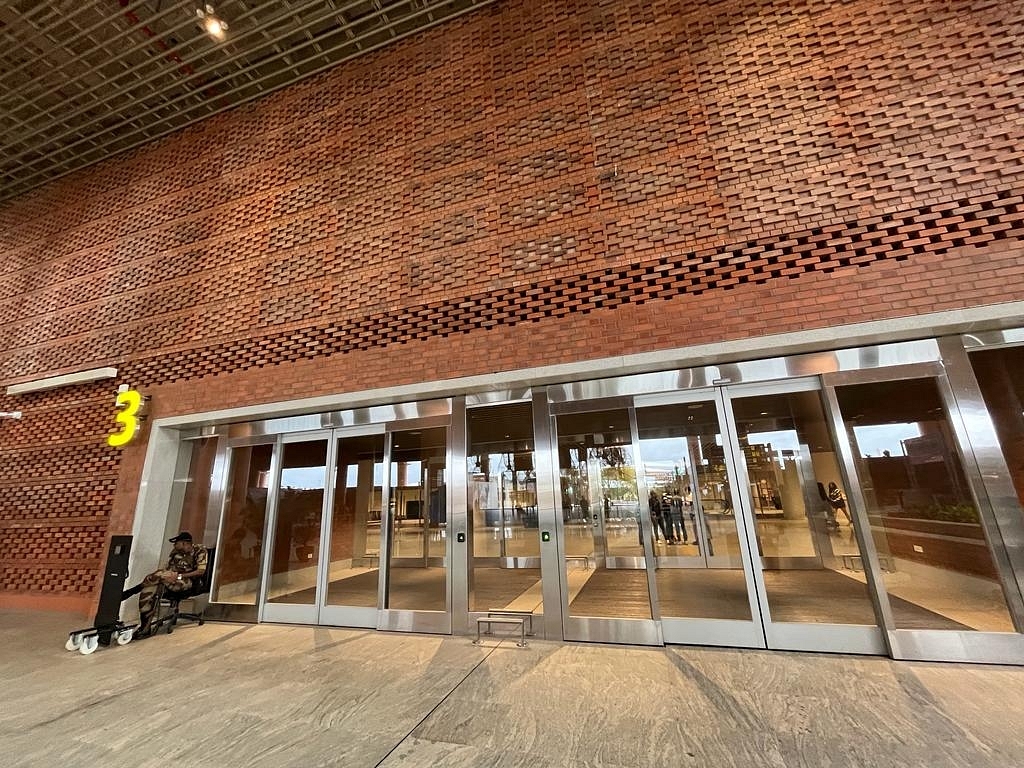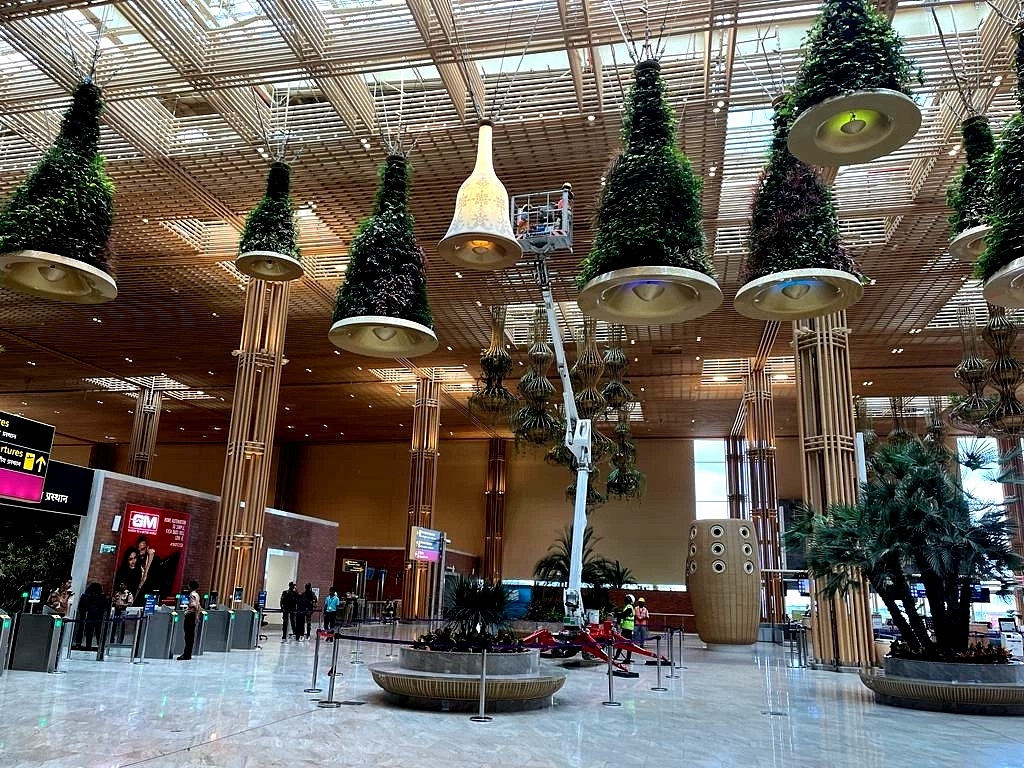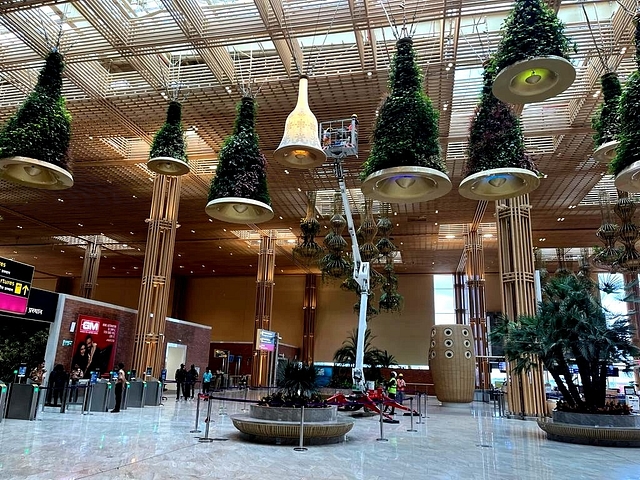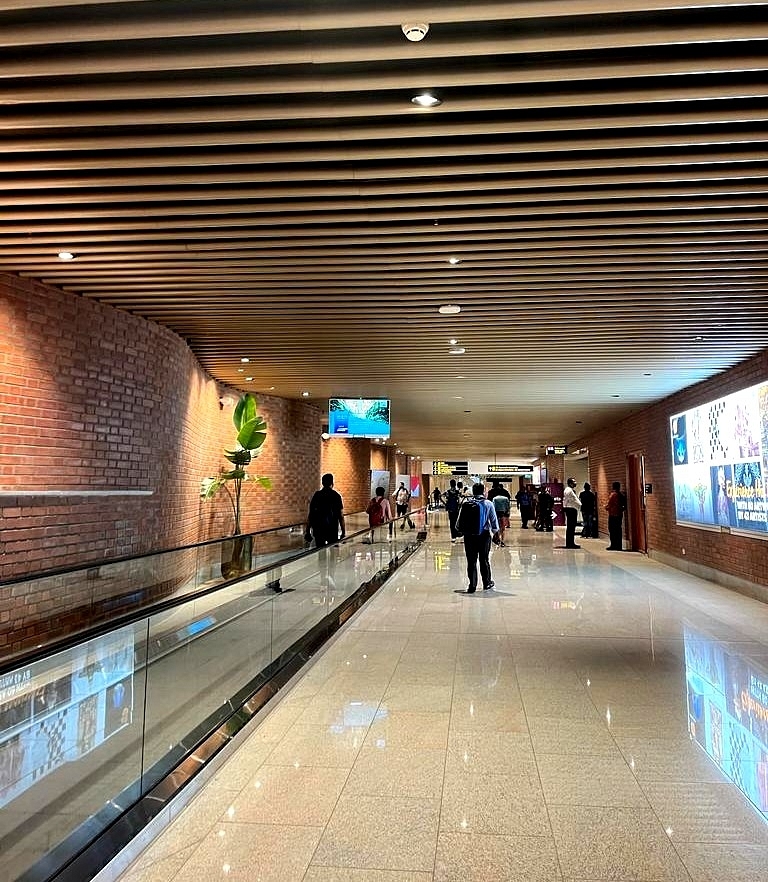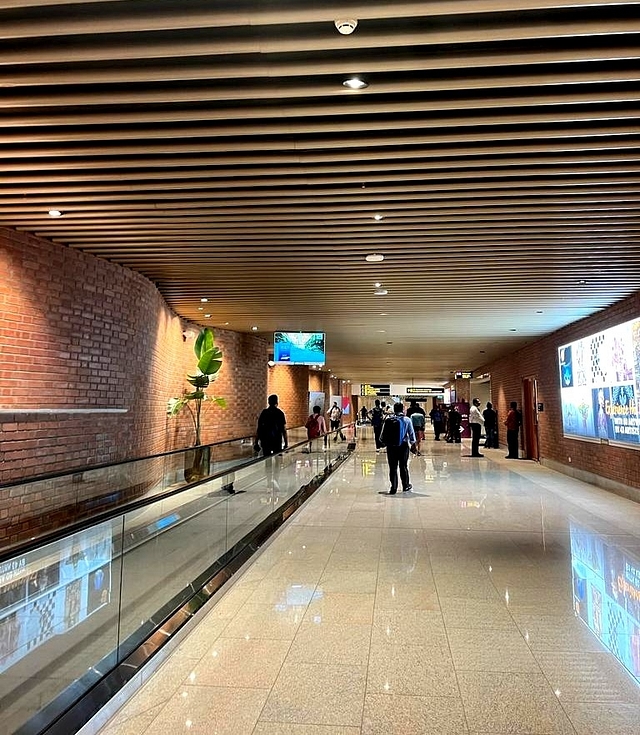 Canvas Of Culture: Art Enfolds The Journey
Art becomes an integral part of the journey through T2. The airport recognises that it's not just a transit point; it's a canvas for human emotions.
The artworks, inspired by Karnataka's rich heritage and culture, along with the expressions of Naurasa (nine emotions) from Bharata Natyashastra, guide you through your inner journey. Each piece is strategically placed, allowing us to pause, reflect, and connect with the stories they tell.
A unique touch that captures the essence of traditional Karnataka houses is the bells and veils plant holders, creating an ambience that's both nostalgic and contemporary. It's a reminder that in the midst of modernity, the roots of culture and tradition remain strong.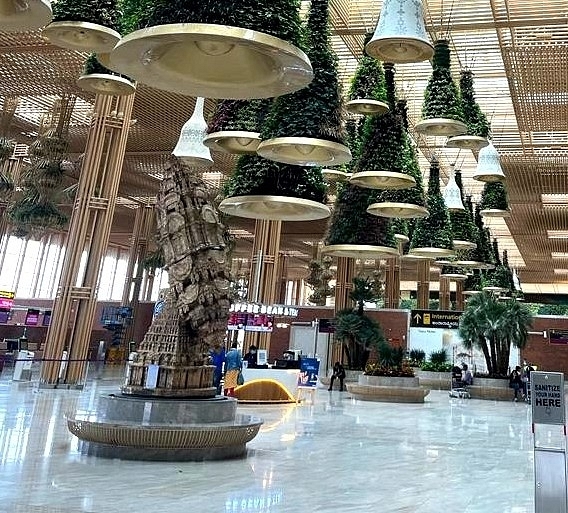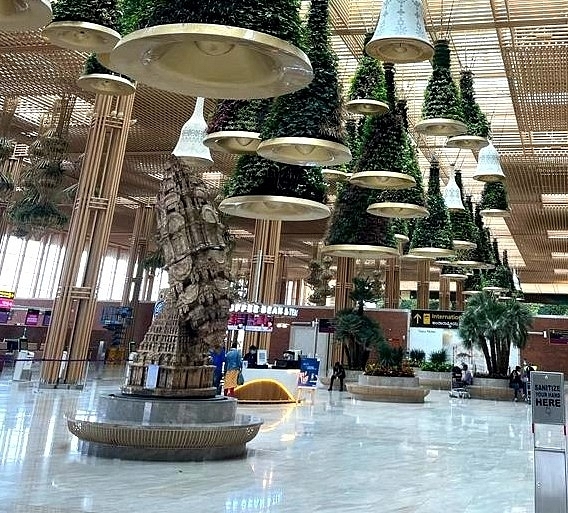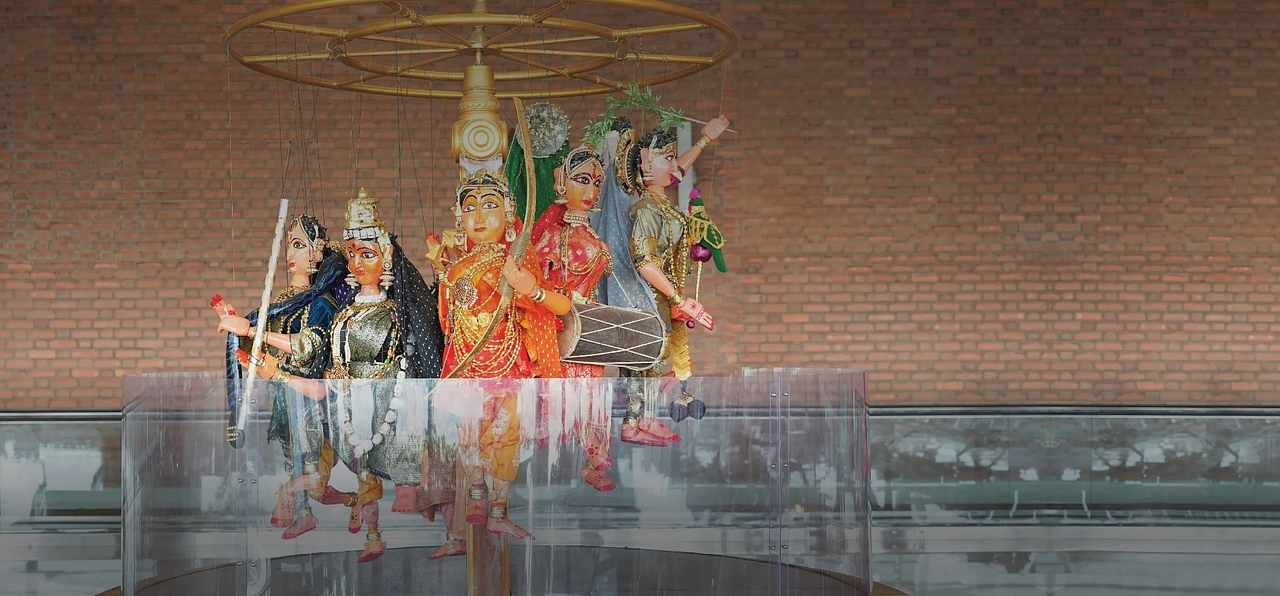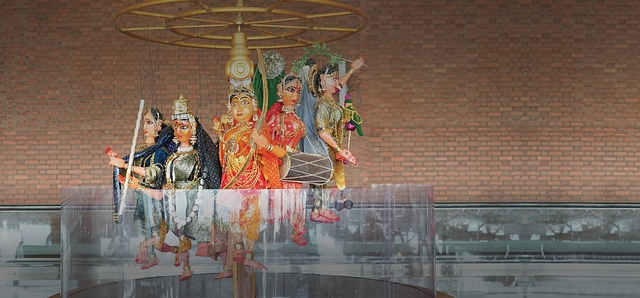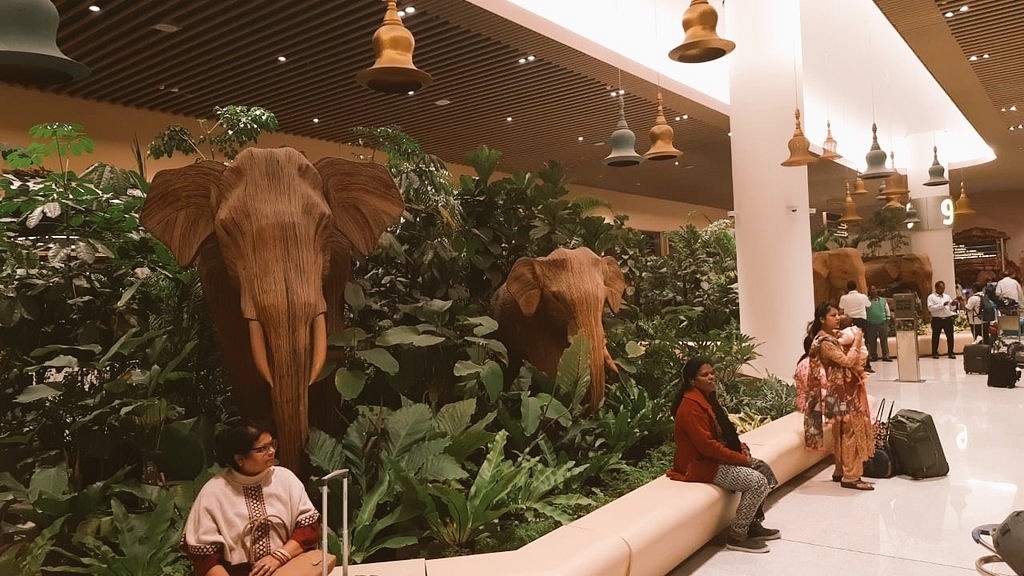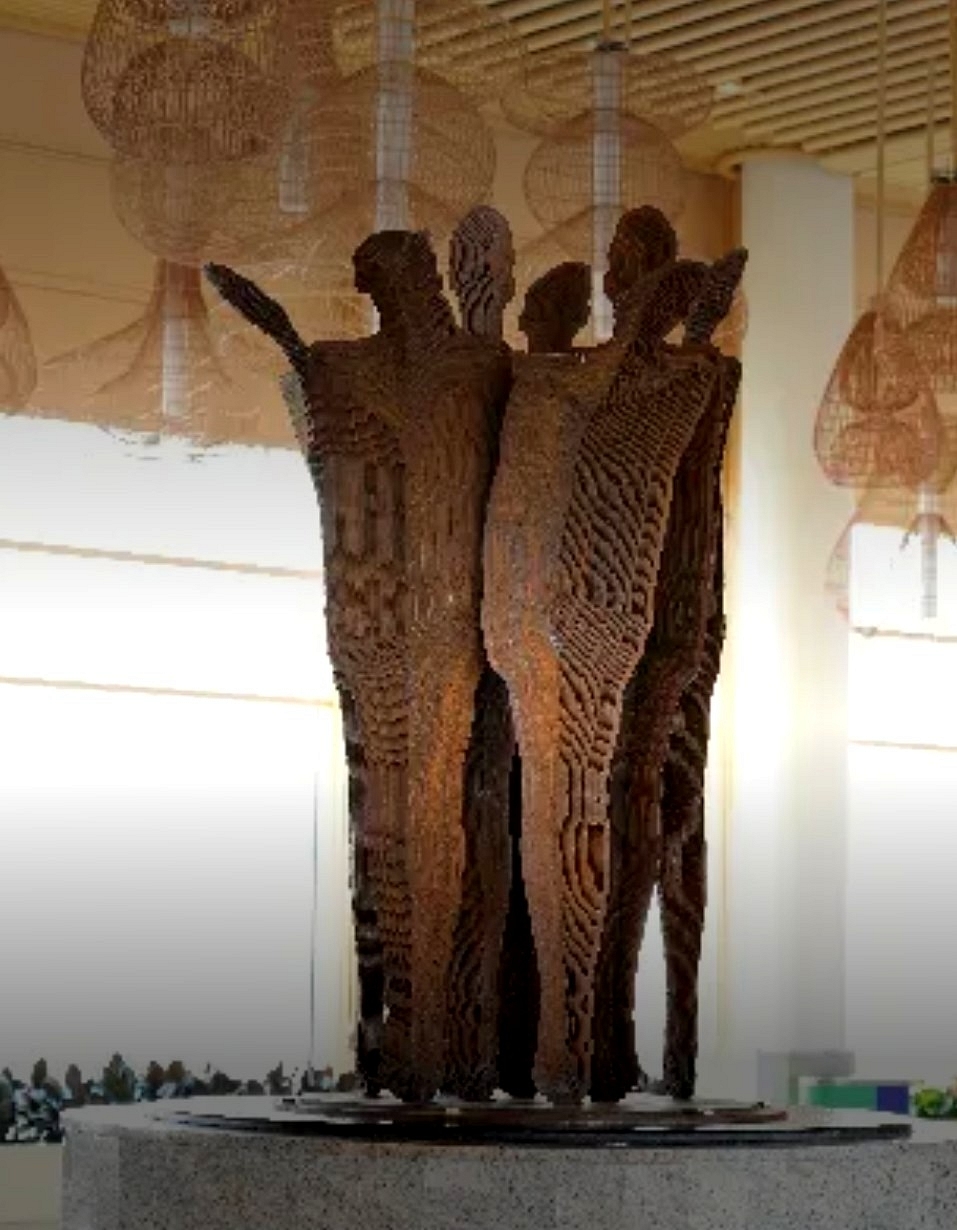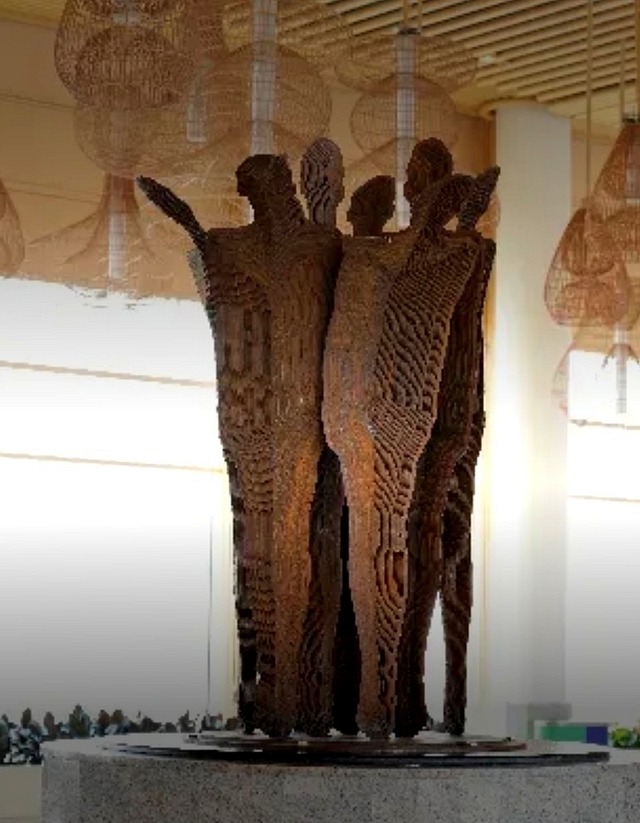 Walking through Terminal 2 isn't just traversing space, it's a journey through time, innovation, and culture.
Bengaluru's new terminal is not just a gateway to destinations; it's a destination in itself. As one exits this oasis, the promise of Bengaluru's heritage and future echoes in the air.