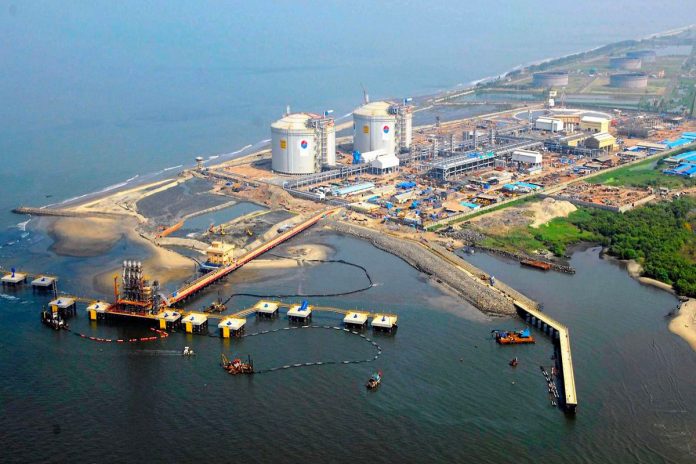 Union Minister for Petroleum and Natural Gas, Hardeep Singh Puri, on Sunday reviewed the much-awaited $20 billion liquefied natural gas (LNG) project in Mozambique.
The LNG Project in Mozambique's northern Cabo Delgado province, in which three Indian PSUs hold 30 per cent stake, holds immense strategic importance for India's journey towards energy-sufficiency.
Hardeep Singh Puri's visit represents the second major diplomatic initiative, coming on the heels of a May 2023 meeting between Oil Secretary Pankaj Jain and TotalEnergies CEO Patrick Pouyanne, during which they explored the possibility of restarting operations at the project in the southern African nation.
TotalEnergies – the world's second largest LNG player – holds a leading 26.5 per cent stake and is the operator of the project.
The French energy giant had announced the suspension of its operations on the ground, and declared force majeure in relation to the Project on 26 April 2021. This came in response to attacks by Islamic State-linked militants on civilians in the town of Palma in Cabo Delgado province.
Force majeure is a provision that allows parties to suspend or end contracts because of events that are beyond their control, such as wars or natural disasters.
2010 Start
The Mozambique LNG Project started with the discovery of a vast quantity of natural gas off the coast of northern Mozambique in 2010.
In 2019, Total E&P Mozambique Area 1 Lda (TEPMA1), a wholly owned subsidiary of TotalEnergies acquired the Texas-based Anadarko Petroleum's 26.5 per cent stake in the project for $3.9 billion, hoping to start exporting the super-chilled fuel by the end of 2024.
Total's partners in the LNG project are National oil company of Mozambique, Empresa Nacional de Hydrocarbonetos (ENH) which holds 15 percent stake, Japan's Mitsui with 20 per cent stake and Thailand's PTTEP with a stake of 8.5 per cent.
Further, three Indian PSUs – Oil and Natural Gas Corp Ltd (ONGC) through its overseas arm ONGC Videsh (OVL), Oil India (OIL) and Bharat Petroleum Corporation's through its wholly-owned subsidiary Bharat PetroResources (BPRL) together hold a 30 percent stake in the block.
With a 12.88 million tonne per year (mtpa) capacity, Mozambique LNG is one of the largest greenfield LNG facilities to have ever been approved.
It involves building infrastructure to extract gas from the Golfinho-Atum (GA) field within "Area 1," pump it onshore and liquefy it, ready for further export by LNG tankers.
The Area 1 block, located in the Rovuma Basin 40 km off the coast of northern Mozambique, is among the world's most significant discoveries in the last 20 years. It has approximately 75 trillion cubic feet (Tcf) of recoverable gas, implying a resource life of around 120 years at the initial production rate of 12.88 m tonnes of LNG per year.
Why It Matters
India currently relies on imports for about 50 per cent of its natural gas needs, and with the government's determined efforts to boost natural gas consumption, it's expected that these imports will continue to grow in the years to come, even if domestic natural gas production increases.
In FY23, India imported a total 19.85 million tonnes of LNG, of which 10.74 million tonnes, or 54 per cent, came from Qatar, the trade data show, followed by the United Arab Emirates and the US.
The country has set an ambitious goal of increasing the proportion of natural gas in its primary energy mix from just over 6 per cent to 15 per cent by 2030. This will inevitably lead to a substantial surge in LNG imports in the near future.
However, the domestic supply of natural gas is unable to keep pace with the estimated increase in demand.
As such, India is scouting for new LNG sources to replicate the success it has achieved in oil import sources diversification in the natural gas segment as well and Mozambique investment represents a step in that direction.
The location of Mozambique is strategic for Indian imports of natural gas and it does not have the geopolitical challenges of the Middle East.
Growing importance of natural gas in India's primary energy basket provides it a strategic edge over other sources and Mozambique LNG could be a preferred source for LNG supply at competitive rates.
Also, the project assumes importance due to logistical convenience, as Mozambique is close to India's west coast, which has the maximum number of LNG terminals, writes the businessline.
"It is one of the most prolific gas assets. Its just a three-day journey from there to India. So, once the supplies start, it would significantly and immediately add to the LNG availability in the country," said one person aware of the project.
Bouncing Back
TotalEnergies has not officially resumed the development of the Project since it declared force majeure in April 2021. In December 2022, the energy major entrusted humanitarian action expert Jean-Christophe Rufin with an independent mission to assess the humanitarian situation in Cabo Delgado province.
The report, published in May this year, noted that while armed conflict is expected to continue, the danger zones were now located to the south and west of the Mozambique LNG site itself.
The report also recommended an action plan for the Project partners, which includes remunerating displaced families by July, building new houses by the end of summer, improving access to fishing, renegotiating relations with security forces, and creating a foundation to improve local life with a multiannual budget of $200 million.
Immediately after the publication of the report, the oil major said that it will make good on an action plan to address the rights of residents near its Mozambique LNG project over the summer, taking a step closer towards a restart.
"An action plan has been decided upon based on the (rights)report's conclusions, and this plan will now be implemented."
Renewed Interest
Since May 2023, when Total made public its intentions, India has been actively seeking to engage all partners to restart the stalled project.
During his visit, Hardeep Puri met with Maxime Rabilloud, the director of TotalEnergies in Mozambique and discussed resumption of operations at the LNG Project.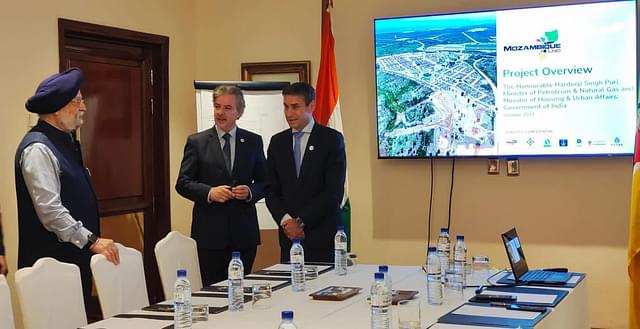 Hardeep Puri with Maxime Rabilloud, the director of TotalEnergies in Mozambique
He also met with Carlos Zacarias, Minister of Mineral Resources & Energy of Mozambique, as part of the plan to fast-track the Cabo Delgado LNG Project.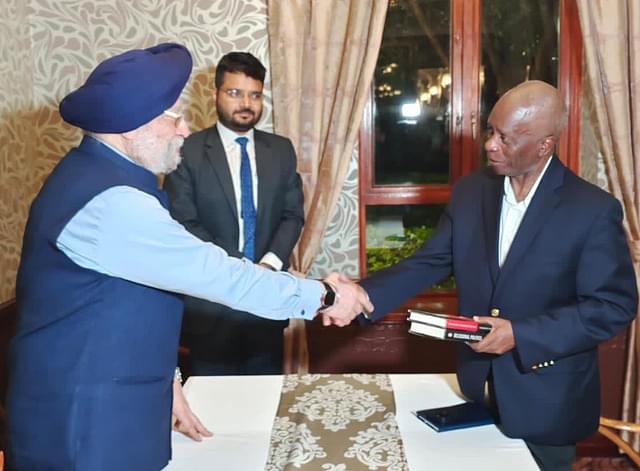 Hardeep Puri with Carlos Zacarias, Minister of Mineral Resources & Energy of Mozambique
The Union Minister, today, also reviewed the 7500 hectare site of the LNG Project with Governor of the Province Dr Valige Tauabo and heads of three Indian companies engaged in the project.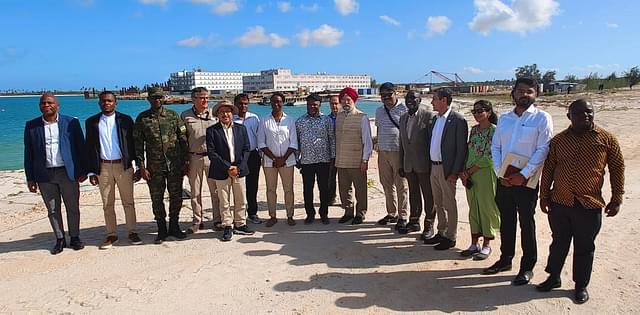 The most recent effort to revive the project holds significant geopolitical implications.
New Delhi's traditionally warm relations with Doha, its largest supplier of LNG, have encountered turbulence due to the death sentences handed down to eight former Indian navy personnel by a Qatari court.
The country's huge reliance on Qatar for LNG, a commodity of critical importance to India, now and for the foreseeable future, can be reduced to a meaningful extent, with successful roll-out of Mozambique LNG project.
"When the strategically important $20 billion LNG Project starts, it will dramatically improve India's energy security & significantly contribute towards India's journey to achieve energy sufficiency," posted Puri on X.