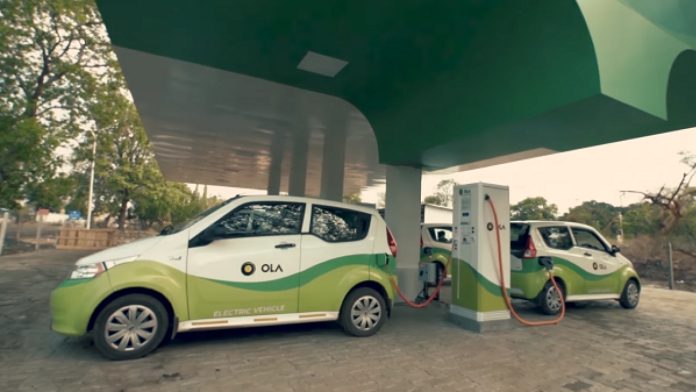 The centre is planning to order the taxi aggregator industry to begin converting to Electric Vehicles (EVs) soon to reach its goal of 40 per cent of the fleet's electrification by 2026, the Reuters reports.
Competitors Ola and Uber, are looking to start converting to electric vehicles (EVs) by next year to reach their electrification targets. According to sources, and the records reviewed by Reuters, the companies are targeting 2.5 per cent electrification by 2021, five per cent by 2022, 10 per cent by 2023, and reach 40 per cent of electrification.
The companies goals are in alignment with the centre's push for a new policy to boost EVs adaption to bring down oil imports, curb pollution and meet its commitment of the 2015 Paris climate change treaty.
During a Niti Aayog meeting in the capital on 28 May, officials and ministries of road transport, renewable energy, steel, power and other departments of heavy industries and trade had recommended the taxi operation sector in India to gradually convert to electric.
Various taxi operators have tried to operate EV's in India, but high costs and inadequate infrastructure meant little success. In 2017, Ola had launched its pilot project in Nagpur but was not able to continue after drivers cited high operation costs and long waiting times to charge the EVs to return to gasoline cars.