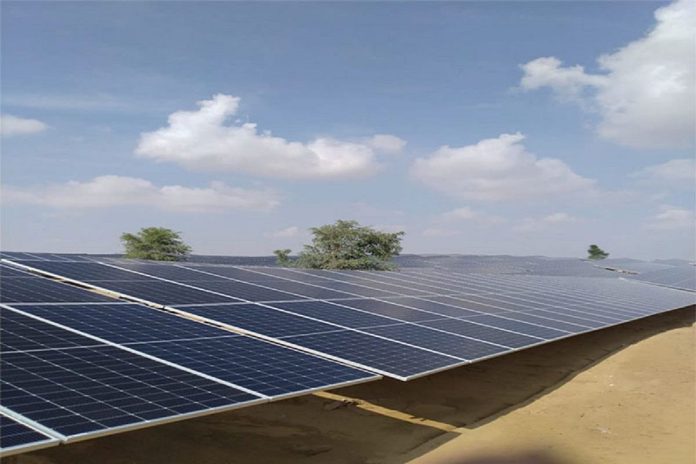 Tata Power Renewable Energy (TPREL), a subsidiary of Tata Power Ltd, has chosen Thoothukudi in southern Tamil Nadu, as the location for its upcoming 41 MW captive solar plant.
The main objective of this solar plant is to support TP Solar's new greenfield 4.3 GW solar cell and module manufacturing facility, currently under construction in Tirunelveli.
It is estimated to generate 101 million units of electricity annually and reduce approximately 72,000 tonnes of carbon dioxide emissions, reports The Hindu BL.
The project timeline for the solar plant is set at 12 months from the signing of the project development agreement.
This project showcases Tata Power's commitment to investing in clean energy solutions and fostering a greener future.
TP Solar plans to commence commercial production at its solar cell manufacturing plant by FY25.
The company has committed an investment of Rs 3,000 crore for this project, as per the MoU signed with the Tamil Nadu government.
The CEO of TPREL, Ashish Khanna, stated that the supply of green energy to their advanced 4.3 GW solar cell and module manufacturing facility from the captive solar plant will serve as a model for future solar component manufacturing facilities.
"It aims to contribute towards the country's target of achieving 500 GW of non-fossil fuel-based energy capacity by the end of this decade,", he said.
The TP Solar cell and module production plant will specialize in high-wattage modules.
According to Tata Power's latest annual report, the company has been awarded incentives amounting to Rs 383 crore for establishing a 4 GW cell and 4 GW module manufacturing unit under the PLI Scheme (Tranche II).
TPREL is set to increase its total capacity to 7,877 MW with the addition of a new captive solar plant.
This includes 3,720 MW of projects at various stages of implementation and an operational capacity of 4,157 MW — consisting of 3,154 MW of solar energy and 1,003 MW of wind energy.