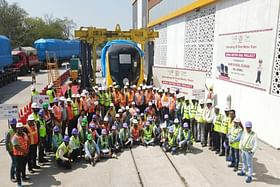 The civil work-related to the elevated stretch of the Priority corridor of Agra Metro has been completed.
The major milestone was recorded when the last U-Girder for the elevated section of the 6-km Priority Corridor connecting Taj East Gate and Jama Masjid Station was erected on 13 March.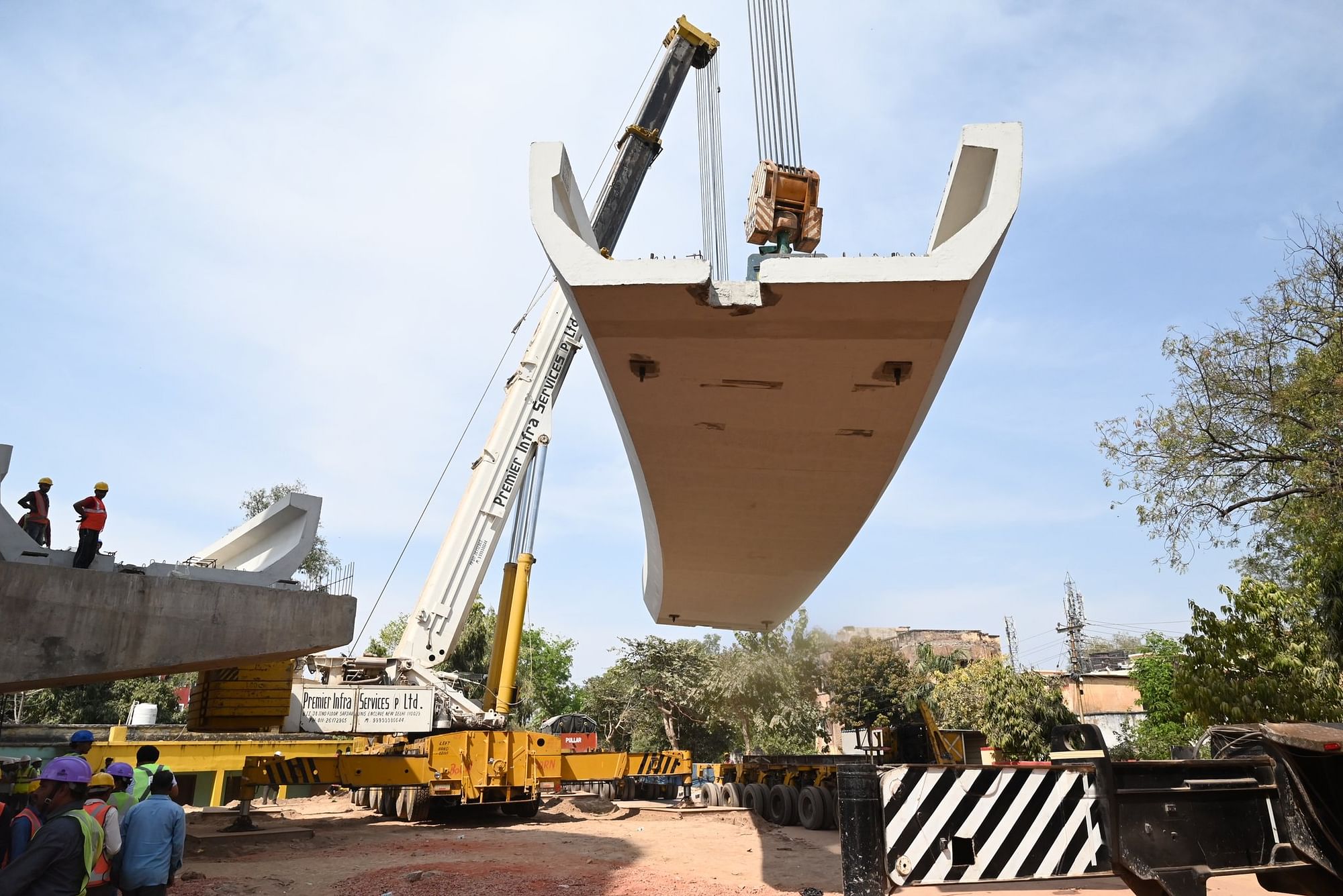 The U-Girder essentially makes the viaduct, or the pathway for the metro train on the elevated stretch. It is one of the most important civil structures for the metro system, a press statement issued by Uttar Pradesh Metro Rail Corporation (UPMRC) read.
In all, 196 U-Girders have been erected for the priority stretch of the first corridor of the Agra Metro Project.
The 27.90-metre-long curved U-Girders weigh approximately 160 tonnes. They have been lifted with the help of cranes and placed on the already erected pier caps.
Sushil Kumar, managing director, UPMRC said, "It is a true indication of our commitment to give the people of Agra a world class metro system in stipulated time. All the U-Girders have been erected in due time and very soon the trial run of the trains will also begin".
Two Routes
The 29.4 km Agra Metro has two corridors with 27 stations.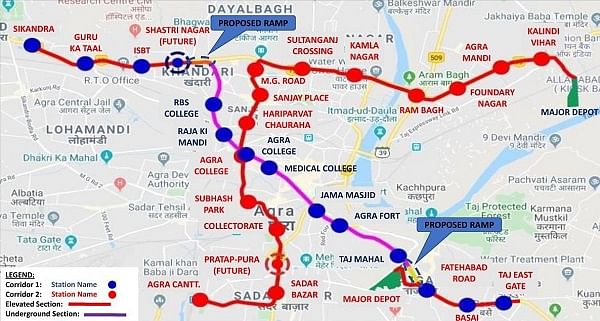 The 14 km first corridor between Taj East Gate and Sikandra is now under development and has 13 stations — six elevated and seven underground.
The second corridor to be built between Agra Cantt and Kalindi Vihar in Agra City will be 15.4-km-long and will be completely elevated with 14 stations.
Priority Corridor
The Priority corridor is a 6-km stretch on Corridor 1 and runs from Taj East Gate to Jama Masjid.
It would have three elevated metro stations – Taj East Gate, Basai and Fatehabad Road along with three underground metro stations — Taj Mahal, Agra Fort and Jama Masjid.
With launching of the last U-girder, the civil work on the elevated stretch of priority corridor is now complete.
However, the tunneling work on the priority corridor's 3 km underground section between Taj Mahal and Jama Masjid has started only in Feb 2023.
The civil work on all the three elevated stations on the priority corridor — Taj East Gate, Basai and Fatehabad Road has already been completed.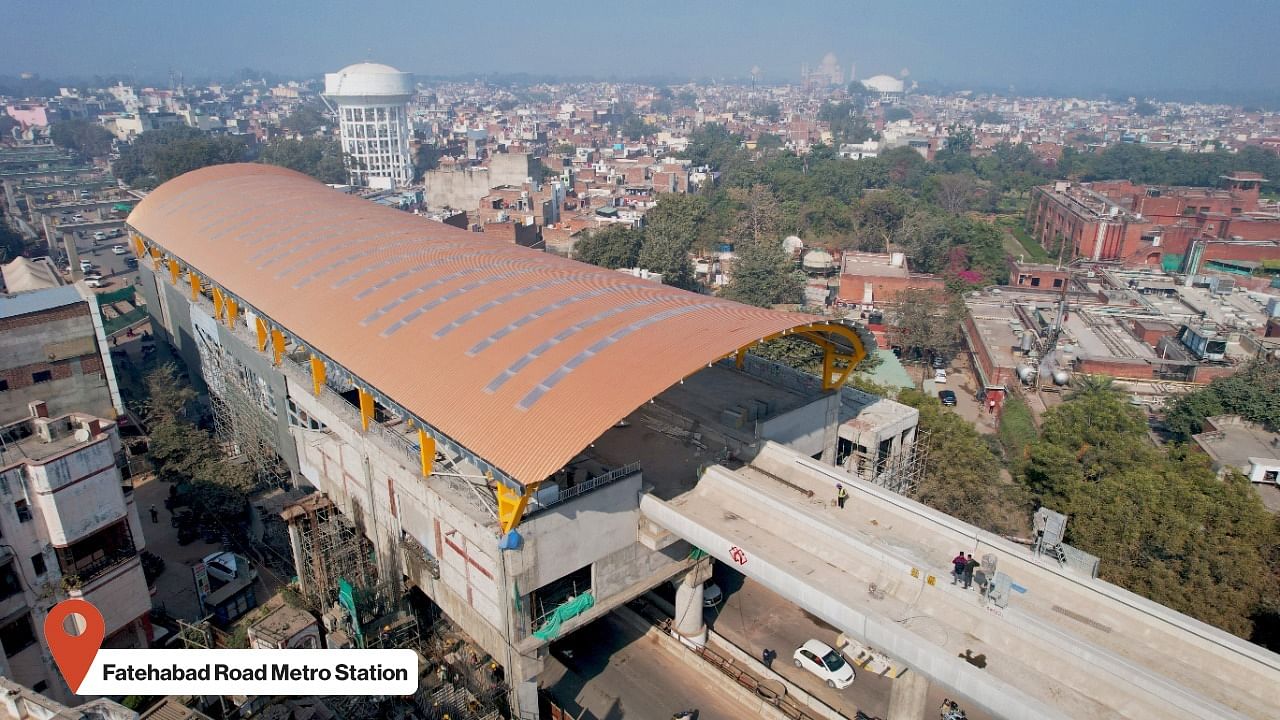 The Uttar Pradesh Metro Rail Corporation (UPMRC) will roll out the first metro train on the priority corridor by January 2024.
Prime Minster Narendra Modi had laid the foundation stone of Agra Metro Project in December 2020.