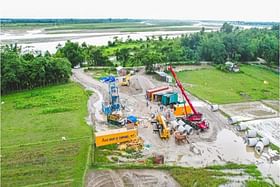 The tunnelling exercise for Barauni-Guwahati gas pipeline project has come to an end with the microtunnel boring machine (MTBM) breaking through under the confluence of Kanamakra, Aie and Manas rivers in Assam.
The break-through of the MTBM machine was achieved by Ace Energy Infrastructure Pvt Ltd, a part of the Mumbai-based Ace Pipeline Group in the early morning hours of 2 July.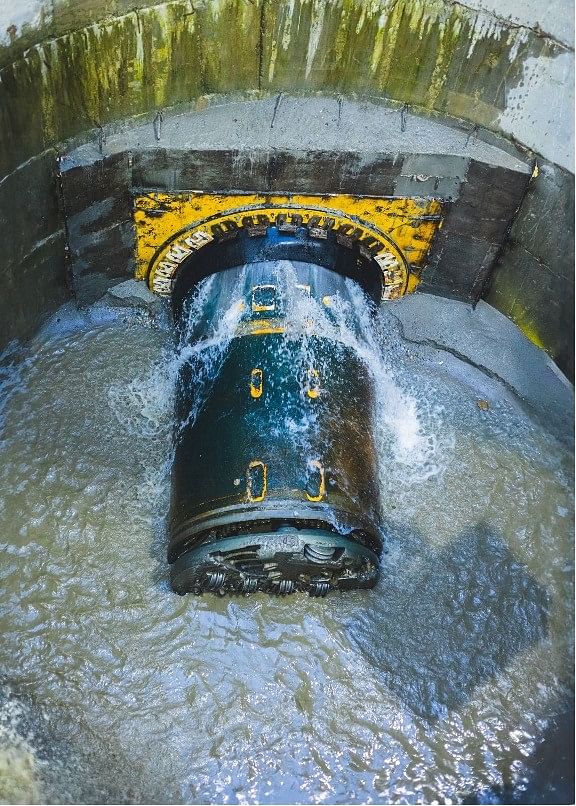 Microtunnelling, or pipe jacking method, is a trenchless solution for constructing small diameter tunnels, used especially for projects that require the tunnel to cross under railways, rivers etc.
This technique installs concrete pipes, by a pushing or jacking frame installed in the launching shaft. A special boring machine or shield, or the MTBM is attached to the head of the pipe that follows the path of the tunnel, as it is being bored.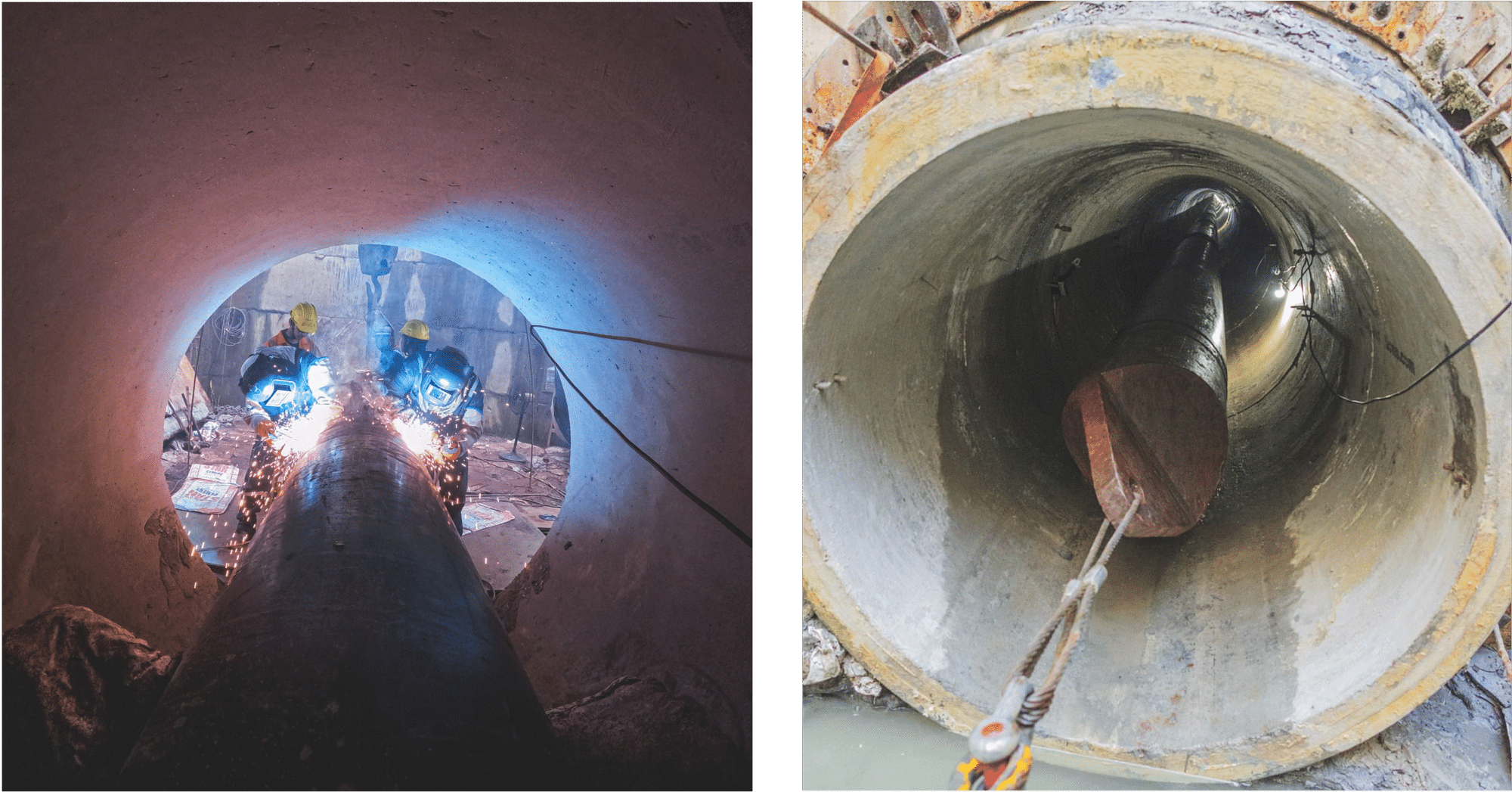 Barauni-Guwahati natural gas pipeline which is being executed by state-run GAIL (India) saw a microtunnelling of diameter 1,600 millimetre across a total length of 1,200 metre, at a depth of 11-12 metre under the river bed.
The process was executed on strata consisting of extremely hard and abrasive boulders, and a river flowing up to its brim over the past three months, owing to the flooding in its upper reaches in Bhutan.
The construction crews are now expected to install the 24-inch carbon steel pipeline to transport natural gas within this tunnel in the next few weeks.
Once this is done, it will serve as a final link to complete a 2,300-km network of gas pipelines from Barauni to Guwahati and further to Numaligarh crossing major rivers such as Subansiri and Brahmaputra.
The 282-km Bihar portion of the Barauni-Guwahati pipeline was completed at investment of Rs 1,260 crore in April this year, connecting six districts of the eastern state to the national gas grid.
Barauni-Guwahati pipeline
The 726-km Barauni-Guwahati pipeline from Barauni in Begusarai district of Bihar, to Guwahati in Assam via West Bengal is an extension of Jagdishpur-Haldia-Bokaro-Dhamra Pipeline (JHBDPL), commonly known as Pradhan Mantri Urja Ganga and has been designed to take the fuel to hitherto unconnected Eastern states.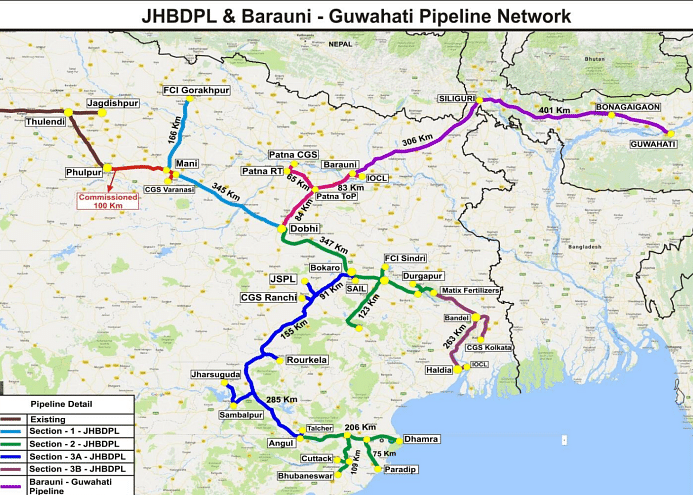 The Barauni-Guwahati pipeline is passing through Bihar, West Bengal and Assam encompassing 20 districts in these states.
Feeder Connection to Northeast Gas Grid
Further, JHBDPL through the Barauni-Guwahati pipeline will also connect to North-East Gas grid (NEGG), which will cater to eight states of Northeastern India in a phased manner.
The Petroleum and Natural Gas Regulatory Board has authorised Indradhanush Gas Grid Limited, a joint venture company of five Central Public Sector Enterprises i.e., Indian Oil Corp, Oil India Ltd, Numaligarh Refineries Ltd, Oil and Natural Gas Corporation and GAIL for the development of NEGG to connect Northeast region with the national gas grid.
The 1,656-km-long NEGG Project is 70 per cent complete and the entire project is targeted to be completed by 31 March 2024.