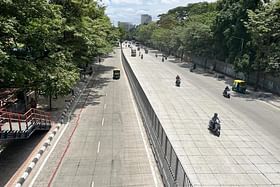 The Karnataka state government released a notification affirming its intention to drop the plan to construct an Intermediate Ring Road (IRR) in the suburbs of Bengaluru, reports Deccan Herald.
This IRR project, first proposed in 2007 by the Bengaluru Metropolitan Region Development Authority (BMRDA), included roughly 200 km of roads that were to be developed by different government agencies around Bengaluru.
The decision to drop the IRR came in as several stretches of the road shares alignment and overlaps with the already proposed and progressing Peripheral Ring Road and Satellite Town Ring Road projects, along with other major district roads, state highways and national highways criss-crossing this region.
The government felt it was unnecessary to build a new road, as the existing roads have already been upgraded by different agencies including — the public works department, the Karnataka State Road Development Corporation Limited, and the National Highways Authority of India.
Previously, following the same reasons the government had also approved the realignment of the long-pending 90-m-wide Intermediary Ring Road (IRR) project, as per an earlier Deccan Herald report.
The IRR had been proposed to run through Bengaluru Urban, Bengaluru Rural and Ramanagara districts.
According to BMRDA official, for the 90 m width of the IRR, "around 400 km of roads need to be widened. They will be taken up under new schemes."