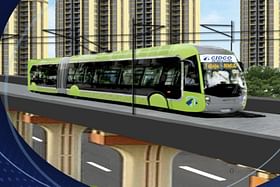 The City and Industrial Development Corporation (CIDCO), the nodal agency for the Navi Mumbai Metro (NMM) project, has approved implementation of NMM Line 2, 3 and 4 with modified mode of transport viz MetroNeo in place of standard gauge Metro.
The development comes as the metro agency is readying to operationalise Line 1 once the final statutory clearance of Commission of Railway Safety (CMRS) is received.
Line 2 of Navi Mumbai Metro will connect MIDC Taloja to Khandeshwar (7.12 km) with 6 elevated stations. Line 3 will connect Pendhar to MIDC Taloja (3.87 km) with 3 elevated stations while Line 4 will connect Navi Mumbai International Airport to Panvel (4.17 km).
Metro Neo System
The Neo Metro is a trolley bus system with rubber tyres, powered by overhead traction system. The buses will be air conditioned with automatic door closing system, level boarding, comfortable seats, passenger announcement and information system with electronic display.
It is a seamless, fast, reliable and cost-effective Mass Rapid Transport System (MRTS) with reduced system requirements as compared to a conventional Metro rail system, while providing travel experience of international standards at par with Metro systems.
CIDCO has planned to take up work on the three remaining lines of 2, 3 and 4 after line 1 becomes operational and aims to complete the Neo Metro in the next two years.
"The detailed project reports and Rs 1,000-crore credit line are ready. Soon tenders will be called and contractors will be appointed," said a CIDCO official.
According to the official, a Neo Metro is planned since the expected ridership in Metro in Navi Mumbai during peak hours is only 8,000, unlike the Mumbai Metro that has over a lakh ridership.
Line 1
The Navi Mumbai Metro Line 1 from Belapur to Pendhar is a Standard gauge Metro and is set to be commissioned and put into operational use in the next few months.
The 11.1-km stretch has 11 metro stations — Belapur, Sector-7 Belapur, Science Park, Utsav Chowk, Sector 11 Kharghar, Sector 14 Kharghar, Central Park, Pethapada, Sector 34 Kharghar, Panchnand and Pendhar Terminal.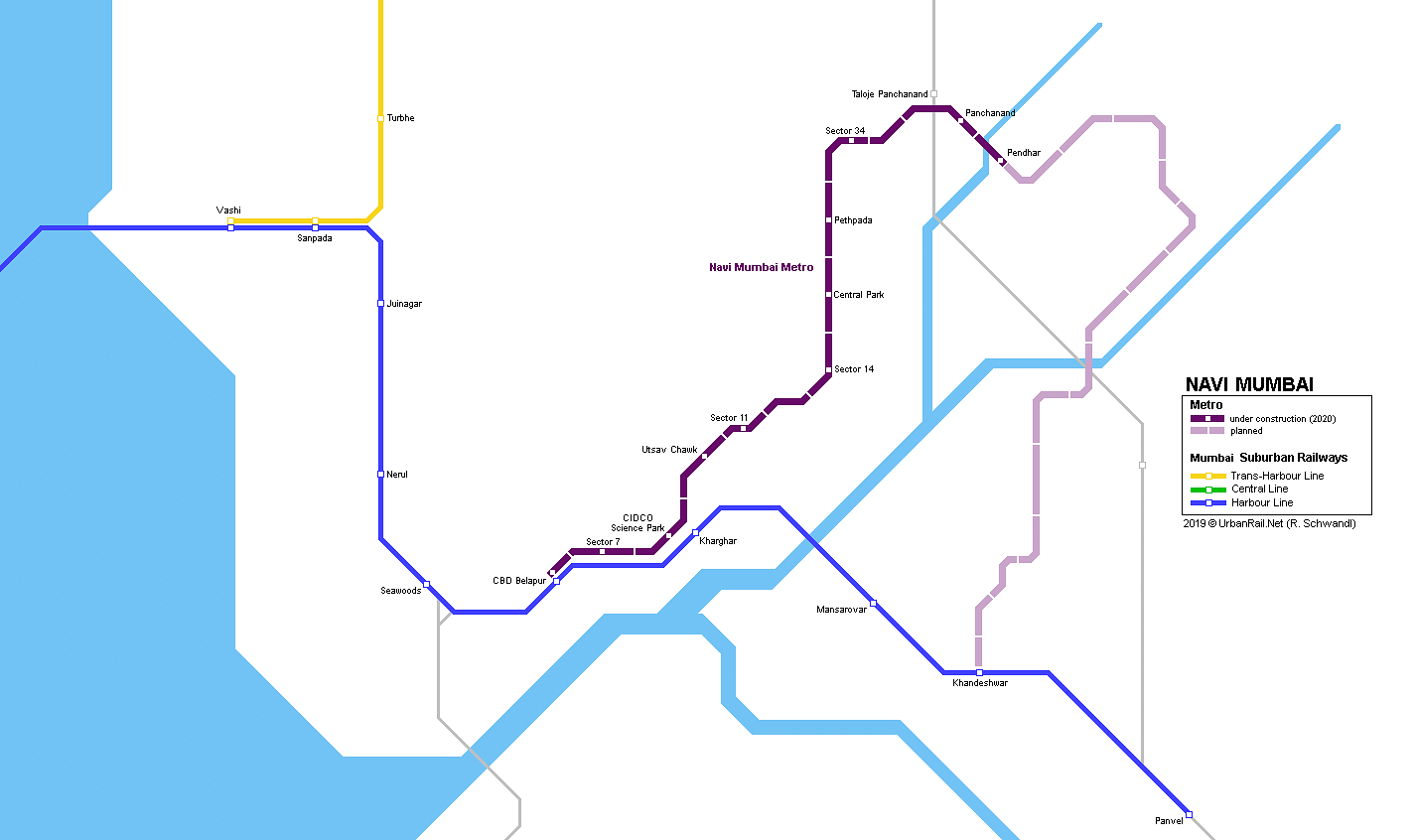 The Line 1 will have a car depot for maintenance at Taloja and two traction sub-stations at Panchanand and Kharghar.
While CIDCO obtained the CMRS certification for the Kharghar-Pendhar stretch in October 2021, it is awaiting the final statutory clearance of CMRS for the Belapur-Kharghar stretch, following which it can begin operations on the line.
Long Delay
The NMM project was initiated in May 2011 by the then chief minister Prithviraj Chavan with bhoomipujan in Kharghar. At the time, the government announced that the metro would be operational in the city within three years.
The contract to build stations and technical aspects of Line I was given to a consortium of San José Constructora–Mahavir Roads–Supreme Infra. However, the project experienced delays, following which the contract was cancelled. CIDCO attributed the delays to engineering skills and other issues.
In February 2021, in an effort to expedite the project, CIDCO appointed Maharashtra Metro Rail Corporation Limited (Maha Metro) to complete the remaining work on Line 1 at a cost of Rs 850 crore.
Subsequently, in July 2021, Maha Metro was also appointed to manage operation and maintenance of service on Line 1 for a period of 10 years, for which they will receive payment of Rs 885 crore plus taxes.