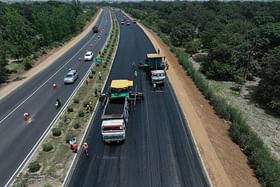 The Ghaziabad-Aligarh Expressway has achieved a remarkable feat of laying Bituminous Concrete over a distance of 100 lane kilometre in just 100 hours, creating history in the process.
The milestone has been undertaken by the Ghaziabad Aligarh Expressway Private Limited (GAEPL) which maintains the 118-km toll road project from Ghaziabad to Aligarh on NH 34.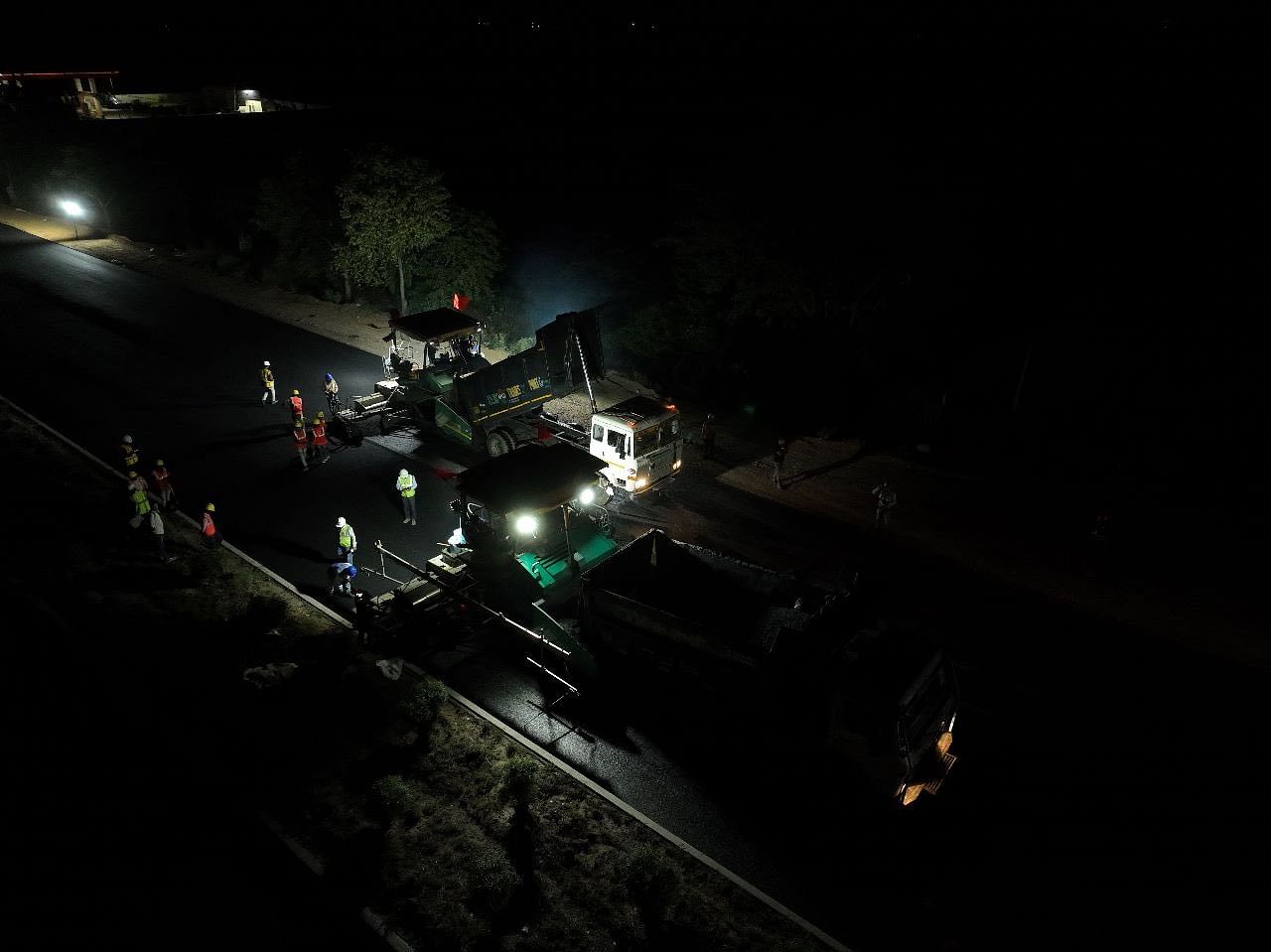 Bituminous Concrete is a type of construction material that is used to build highways, driveways, and parking lots.
It is composed of a binding agent and a mixture of stone and other types of aggregate materials. This binding agent is known as "bitumen," and it is produced as a residue of petroleum refining. When heated, it has a thick, sticky texture similar to tar, and when dry, it forms a dense solid surface.
World Record
Earlier in June 2022, the National Highways Authority of India (NHAI) had created a Guinness World Record by laying 75 km of bituminous concrete in a single lane on NH-53 between Amravati and Akola districts in Maharashtra in 105 hours and 33 minutes (approximately five days).
The Amravati to Akola section is part of NH 53 and this is an important east-east corridor which connects major cities like Kolkata, Raipur, Nagpur and Surat.
The previous Guinness World Record for the longest continuously laid bituminous was for building 25.275 km of road that was achieved in Doha, Qatar in February 2019 and that task was completed in 10 days.
Green Technology
In order to promote sustainability and reduce cost, the Ghaziabad project has implemented the use of Cold Central Plant Recycling (CCPR) technology.
This innovative green technology involves utilizing 90 per cent of the milled material (i.e. recycled asphalt), which amounts to nearly 20 lakh square meters of road surface. Consequently, the consumption of virgin materials has been reduced to a mere 10 per cent.
The CCPR-based approach has significantly reduced fuel consumption and the associated greenhouse gas emissions, thereby making a substantial contribution to lowering of carbon footprint
The Ghaziabad-Aligarh section of NH-34, spanning 118 kilometers, plays a vital role as a transportation link between the densely populated regions of Ghaziabad and Aligarh in western Uttar Pradesh.
This project traverses various towns and cities in Uttar Pradesh, including Dadri, Gautam Buddh Nagar, Sikandrabad, Bulandshahr, and Khurja. It serves as a critical trade route, facilitating the movement of goods and contributing to regional economic development by connecting industrial areas, agricultural regions, and educational institutions.