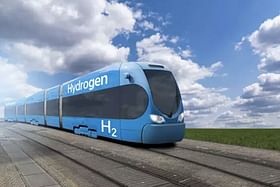 In a major boost towards greening the national transporter's network, Indian Railways' first Hydrogen train is expected to start from Haryana's Jind district by March 2024.
The general manager (GM) of Northern Railway, Shobhan Chaudhry, said this during his visit to Jind district in Haryana on Thursday (22 June).
In addition, Jind will also be home to the country's first hydrogen plant. The plant being set up near the railway junction in Jind has entered the final phase of development and is likely to be completed by December 2023..
Hydrogen trains use hydrogen fuel cells instead of diesel engines. These cells produce electricity by combining hydrogen and oxygen, which generates the electricity used to power the train's motors. Among the by-products are water and a little heat.
Hydrogen trains do not emit harmful pollutants such as carbon dioxide, nitrogen oxides, or particulate matter, which makes them a more environmentally friendly option than trains that run on diesel.
The Northern Railway has set its sights on launching the first prototype of the Hydrogen fuel-based train of eight bogies between Jind-Sonipat section in the ongoing fiscal 2023-2024.
This will be a groundbreaking project for the country, as trains currently run on diesel and electricity. The introduction of hydrogen-powered trains will not only reduce carbon emissions but also pave the way for a cleaner and greener future.