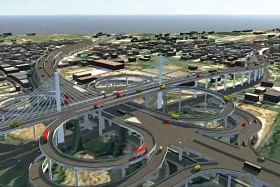 J Kumar Infraprojects has won the auction to construct 5.096-km-long second package of the 19.88 km Chennai Port – Maduravoyal Expressway project in Tamil Nadu.
The firm placed a bid of Rs 1,015 crore, emerging as the lowest bidder, as reported by the MetroRailGuy.
Transrail Lighting Ltd – Evrascon JV bid at Rs 1,198 crore, the highest among the bidders, among whom were also Afcons Infrastructure, Ramalingam – Braithwaite JV, G R Infraprojects and DRA Infracon.
Four Packages
Earlier in July 2022, the National Highways Authority of India (NHAI) had invited tenders for the expressway project through four EPC packages with a 910-day construction deadline.
A total of 13 bidders, including Afcons, Tata Projects and Kalpataru Power Transmission are in fray to construct Maduravoyal Expressway.
These firms have submitted a total of 24 bids for four packages of the project. Out of the 13 bidders, Afcons Infrastructure Limited and J Kumar Infraprojects Projects are the only two to have bid for all the four packages.
The NHAI is yet to open the financial bids for the other three packages – 1, 3 and 4.
Project
The 20.6 km double-decker elevated highway between Madurvoyal on the Chennai-Bengaluru highway and Napier Bridge, adjacent to Chennai port, is being built at a cost of Rs 5,855 crore. The project entails constructing a four-lane elevated corridor.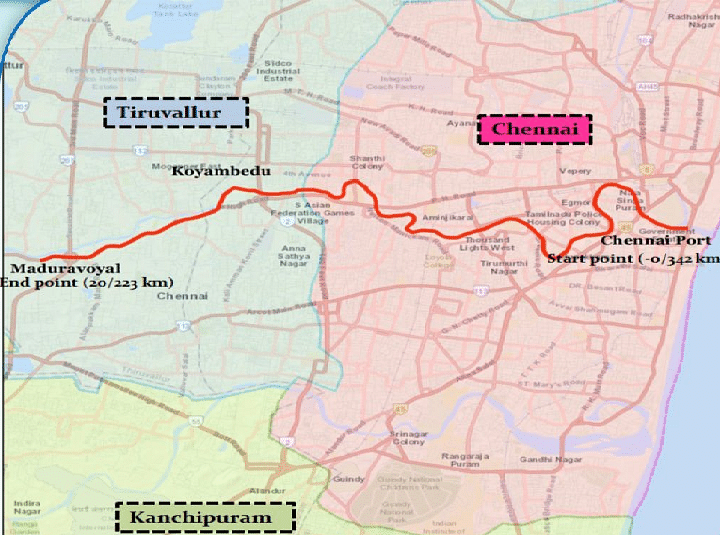 The first level of the corridor will facilitate movement of light motor vehicles between Koyambedu and Chennai Port, with ramps in 13 places — seven entries and six exits.
The second tier has been designed only for heavy motor vehicles between Chennai Port and Maduravoyal.
The project is specifically designed to manage the expected increase in port-bound traffic, which is predicted to double by 2040 from current levels. At present, trucks to and from the port ply through the port's northern end in Royapuram. However, the elevated project will allow entry and exit through the port's southern end in the heart of the city.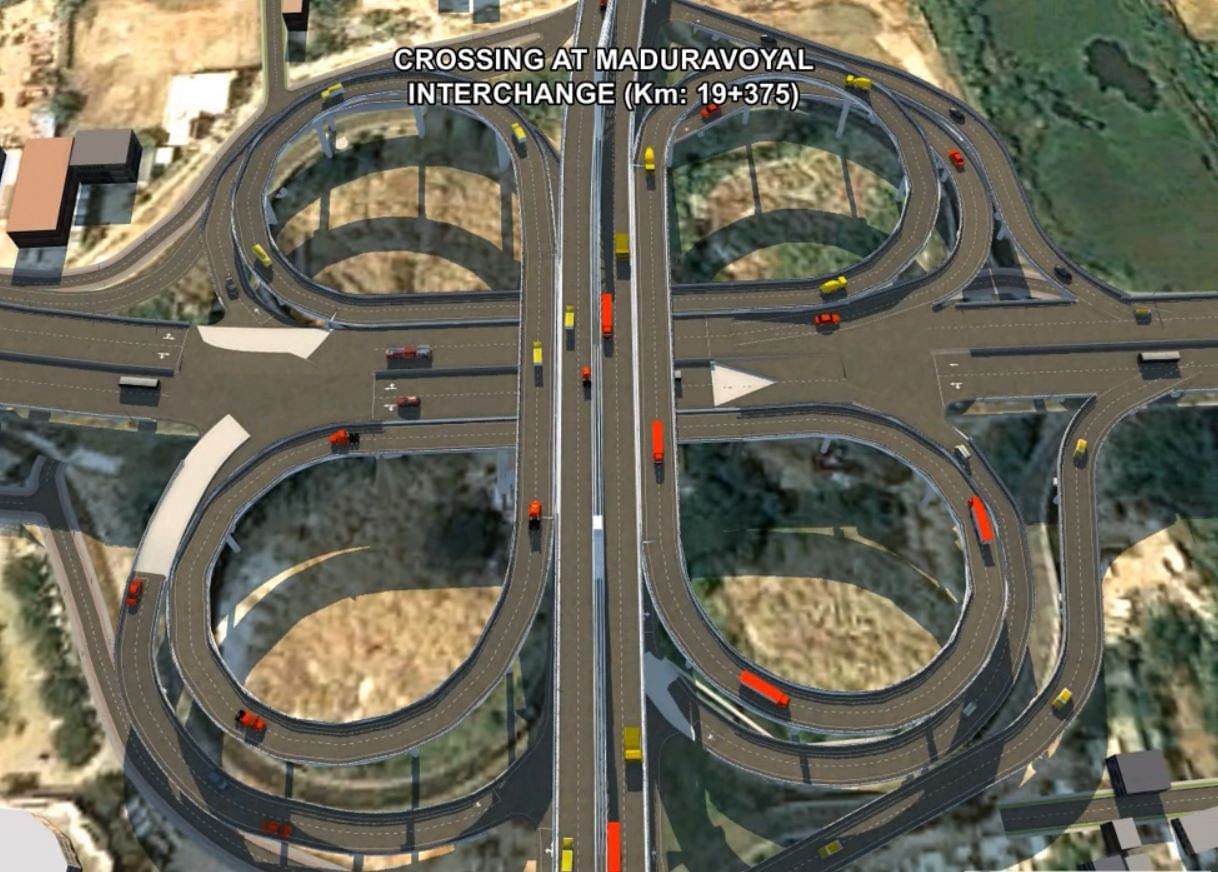 The completion of this project is expected to alleviate traffic congestion in Chennai by segregating local traffic movement onto one tier of the elevated highway. Additionally, it will double the handling capacity of the port, reduce waiting times at the port, and decrease travel time for vehicles bound for the port by an hour.
Sarbananda Sonowal, Minister for Ports, Shipping and Waterways, on 23 April had said that work for the greenfield project under the Bharatmala Pariyojana would be awarded by June-end.
Four packages
Package I (0.342 km to 4.604 km) — Bidders are Afcons Infrastructure, Dineshchandra R Agrawal Infracon, J Kumar Infraprojects, Tata Projects and Transrail Lighting Ltd.
Package II (4.604 km to 9.700 km) — Bidders include Afcons, Dineshchandra R Agrawal Infracon, G R Infraprojects, J Kumar Infraprojects, Ramalingam Construction Company and Transrail.
Package III (9.700 km to 14.185 km) — The bidders are Afcons Infrastructure, Bridge and Roof Co India, G R Infraprojects, J Kumar Infraprojects, NCC Ltd, P&C Projects Pvt Ltd and Tata Projects.
Package IV (14.185 km to 20.223 km) — Afcons Infrastructure, Dineshchandra R Agrawal Infracon, Eaglecon Heavy Works, J Kumar Infraprojects Ltd, Kalpataru Power Transmission and PST Engineering Construction have placed bid for this package.