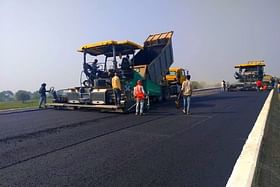 Infrastructure construction firms are now required to have "BBB" or above credit rating to be eligible to bid for national highway projects built on public private partnership (PPP) mode.
If any bidder does not have such a credit rating, it will have to submit a "letter of comfort" from its bankers or financial institution, while bidding for the project.
This is the first time the Union Road Transport and Highways Ministry has set such a credit rating parameter for private construction entities.
The move comes amid reports of contractors bagging projects under Build Operate and Transfer (BOT-Toll) and Hybrid Annuity Model (HAM) facing difficulty in arranging funds to start work, which delays the project implementation.
The "BBB" rating, classified as investment grade, indicates that expectations of default risk are low and that the capacity for payment of financial commitments is considered adequate. But adverse business or economic conditions are more likely to impair this capacity.
Several projects have been delayed because several highway builders are facing fund crunch. In a recent reply to a parliament question, the Highways Ministry had said at least 10 projects were delayed because of contractors facing problems and six of these were due to contractors' financial problems.
The government has also expanded the list of works and projects completed by private players that will make them eligible for bidding for highway projects and these include construction of rural roads, metro rail tracks and construction of jetties.