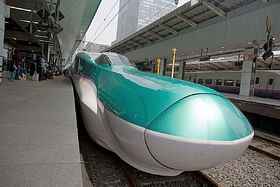 The National High Speed Rail Corporation Ltd (NHSRCL) has floated rolling stock tender for supply of 24 bullet trains worth Rs 11,000 crore for the Mumbai-Ahmedabad high-speed corridor.
The bullet train will have 10 coaches only and the first train is expected to arrive before 2027 so that it can be operationalised between Vapi and Sabarmati in Gujarat in 2027.
According to the JICA loan conditions, only Japanese manufacturers such as Kawasaki and Hitachi can participate in the bid. The bids can be submitted by October-end this year.
Though the cost has not been disclosed, it is understood that 24 high speed trainsets to be developed based on Japan's E5 Shinkansen technology, will be costing around Rs 11,000 crore.
The high-speed train will operate at 350 km per hour, covering the distance between the two cities of Vapi and Sabarmati in less than three hours.
Each Shinkansen trainset will have 10 coaches and can accommodate 690 passengers. The trainsets will be modified to meet the Indian conditions such as harsh hot weather and omnipresent dust.
Construction of the bullet train project is currently going on in Gujarat. Nearly 349 km of the total 508 km project falls in Gujarat and hence in the first phase, the trains can start running on this portion. The work on Maharashtra side is delayed because of land acquisition problem.
The trains will be equipped with modern facilities, including a new range of toilet systems and changing rooms for babies.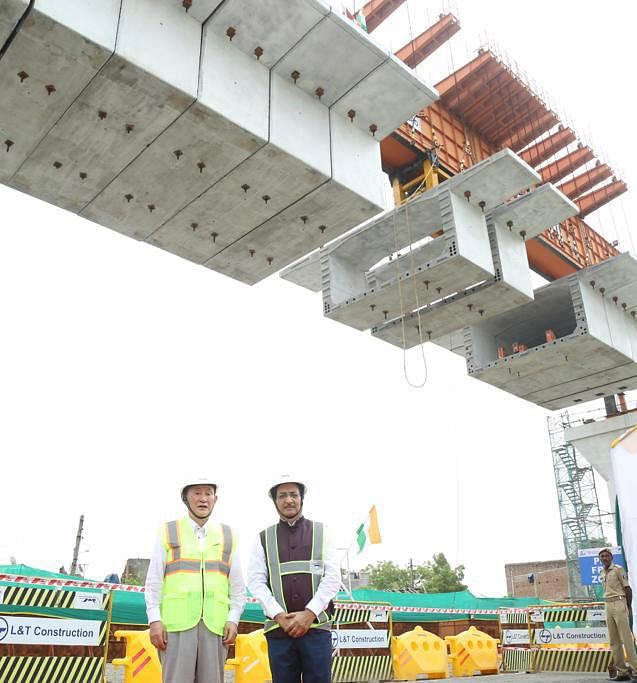 Meanwhile, a high-level Japanese delegation led by Suga Yoshihide, Chairman, the Japan India Association and former prime minister of Japan along with Rajendra Prasad, MD/NHSRCL visited the Sabarmati Multimodal Transport Hub of MAHSR Project in Ahmedabad district.