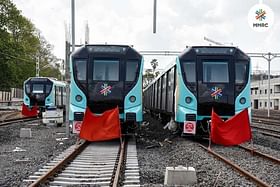 The Mumbai Metro Rail Corporation Limited (MMRCL) has received two more trainsets for Mumbai Metro line-3.
These trainsets have been assembled at Aarey Car depot and will be used for launch of Phase-1 operations.
With this, the MMRCL has now a total of five trainsets — four more train sets are required for Phase-1 commissioning which are in manufacturing process.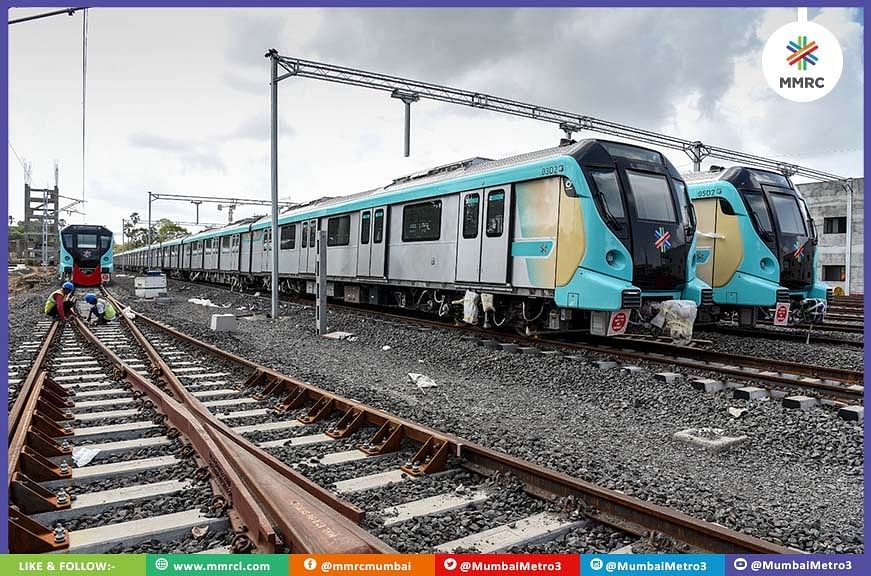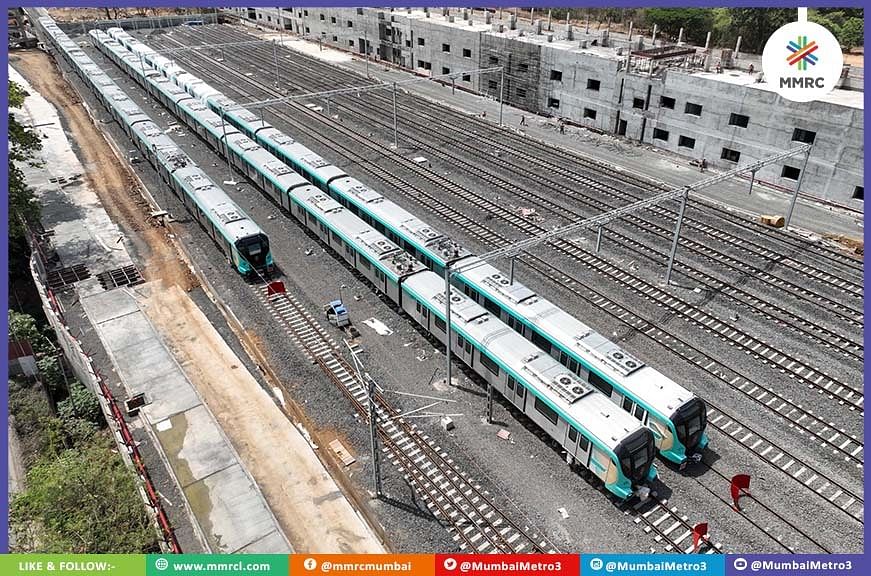 The Mumbai Metro Line-3 is a 33.5-km-long underground stretch connecting the busiest and congested regions in Mumbai.
The metro line will connect Cuffe Parade business district in the extreme south of the city to SEEPZ in the north-central with 26 underground and one at-grade station.
Line-3 will be the first underground metro line in Mumbai and will be one of the biggest underground continuous stretches in India.
Earlier, in September 2018, Alstom, a French manufacturer had been awarded a contract worth approximately 315 million Euros to supply 248 metro cars for Mumbai Metro Line-3 by the MMRCL.
This contract comprises the design, delivery and commissioning of 31 lightweight, fully-furnished modern passenger train sets of eight cars each.
It is also the first time that the metro cars will have 75 per cent motorisation, enabling quick acceleration and deceleration thereby bringing about greater efficiency in operations.
In addition to the above features, it will be also the first UTO (Unattended Train Operation) project in Mumbai and second in India after Delhi Line Line-7 and 8.
While the complete designing and development of the metro cars is being undertaken out of Alstom's Bangalore engineering centre, the 248 metro cars are being manufactured from its state-of-the-art rolling stock manufacturing unit at Sri City in Chennai.
The Mumbai Metro Line-3 is currently under construction with 87 per cent of the work finished and is expected to be operationalised in parts, from the end of this year onwards.
The first phase of the project between BKC and SEEPZ is expected to be ready and open to the public by December this year.