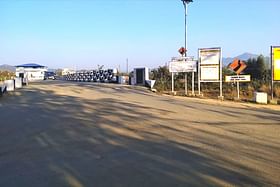 The Centre has approved Rs 287.82 crore for developing 57 bridges in the state under the PMGSY.
Under the Pradhan Mantri Gram Sadak Yojana (PMGSY), 57 bridges will be constructed in Odisha state.
The Centre has approved these developments to ensure improved connectivity in rural areas of 15 districts in the state, at a cost of Rs 287.82 crore, according to ET report.
This development has come following the request from Union Education and Skill Development Minister Dharmendra Pradhan, urging approval for the initiatives to the Union Panchayati Raj Minister Giriraj Singh.
Further, in a letter addressed to Pradhan, Minister Giriraj informed that the Centre has approved Rs 287.82 crore for developing 57 bridges in the state, under the PMGSY.
Pradhan stated that the building of bridges under the central scheme aims to benefit the rural areas in the state, and provide efficient connectivity infrastructure along with road safety and transportation convenience to the regions.
The approval for bridges spreads across several districts including — 13 bridges in Kalahandi, 10 bridges in Sambalpur, eight in Ganjam, five each in Cuttack and Nabarangpur, three in Balasore, Mayurbhanj, and two each in Deogarh and Malkangiri, as per the report.
Additionally, funds have been set aside for the construction of one bridge each in the six districts of Bhadrak, Jharsuguda, Nayagarh, Nuapada, Puri and Sundargarh.
The Minster further expressed that these infrastructural developments are expected to enhance social and economic growth in rural areas.
According to a 2022 report by The Hindu Business Line, Odisha comes under the 10 states to receive 70 per cent of the road construction under PMGSY.
Over the last six years, a total of 220,570 km of roads were constructed under the scheme. Out of this, 154,120 km were built in 10 states, with the majority going to Odisha, Madhya Pradesh, and Chhattisgarh.
Impacts Through PMGSY
The Government of India launched the PMGSY with the aim of reducing poverty by providing connectivity to previously unconnected rural habitations.
Earlier, a study titled 'Impact Assessment Study of Improved Rural Road Maintenance System under PMGSY', conducted by the Ministry, mentioned that road construction often attracted complementary investments from people as they viewed the roads as a permanent feature.
"One of the most significant differences seen was related to education parameters in the comparisons. More schools have come up in the sample habitations and more teachers per number of students were noticed in the habitations where roads are better maintained," the report added.
Additionally, with the support of better connectivity to rural regions, farmers shifted to crops that were considered feasible and more profitable.
The improved transportation options through roads also resulted in the growth of new income opportunities and small enterprises in the regions.