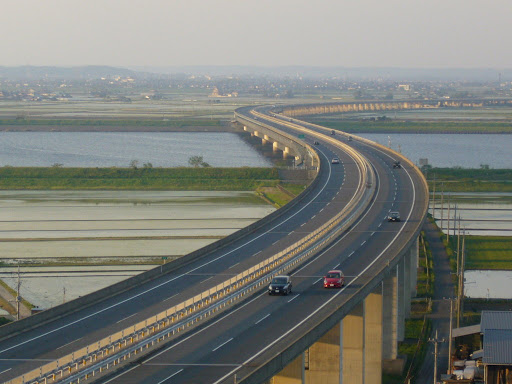 Prime Minister Narendra Modi will soon lay the foundation of the 296-km Bundelkhand Expressway, estimated to cost almost Rs 10,000 crore, in Uttar Pradesh's Chitrakoot district soon.
The Bundelkhand Expressway will start from Jhansi and pass through some of the most underdeveloped districts of the state like Chitrakoot, Banda, Hamirpur, Auraiya and Jalaun. From Jalaun, the expressway will pass through Etawah district and reach Naseempur via Bateshwar. The expressway will reduce the travel time between Delhi and Chitrakoot by almost eight hours.
Given that the Uttar Pradesh Defence Industrial Corridor is also envisaged to come up along Bundelkhand Expressway, the government wants to expedite the expressway construction as the twin projects are expected to provide a huge boost to the development in Bundelkhand. It is expected to ushering in faster socioeconomic development in the Bundelkhand and provide direct connectivity to central and western UP.
The Uttar Pradesh Defence Industrial Corridor is aimed at establishing UP as one of the key defence manufacturing states in India. Aligarh, Agra, Jhansi, Kanpur, Lucknow and Chitrakoot will comprise the six nodes of the proposed corridor.
The foundation laying will take place at village Gonda in Bharatkoop, which is part of the Karvi tehsil in Chitrakoot since it is the starting point of the mega expressway project. The total cost of  the Bundelkhand Expressway is estimated to be Rs 9,921 crore, including land costing Rs 2,200 crore.
Uttar Pradesh government has already selected four private infra majors, Apco Infratech, Ashoka Buildcon, Gawar Construction and Dilip Buildcon, to execute its ambitious 296-km Bundelkhand Expressway.
The nodal agency for the project will be UP Expressway Development Authority (UPEIDA).
In November, his cabinet cleared the decks for two road projects, the 296-km long Bundelkhand Expressway and 91-km Gorakhpur Link Expressway, even as work continues in full swing on the 340-km long Purvanchal Expressway.
Uttar Pradesh has the country's longest expressway network with two operational expressways, the 302-km Lucknow-Agra Expressway and the 165-km long Yamuna Expressway.
The 340-km-long six-lane greenfield Purvanchal Expressway which is currently under construction is likely to be completed by the end of 2020 and the main carriageway would be opened for traffic,
The state is also planning to build a 1,020-km long expressway along the Ganga.