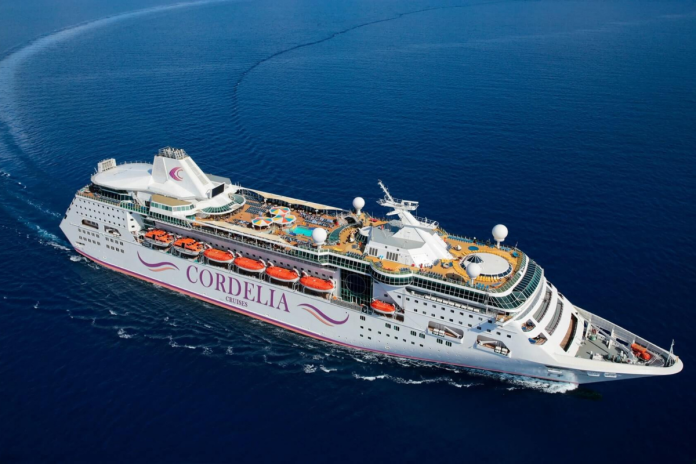 With the aim of drawing leisure travellers to explore the country, the government is actively promoting coastal cruise services by granting an Integrated Goods and Services Tax (IGST) exemption to high-end vessels transitioning to coastal routes.
Additionally, they are encouraging the establishment of cruise terminals at various ports.
In the short term, the government's objective is to persuade tourists who might otherwise choose to embark on cruises from destinations like Dubai or Singapore to opt for Indian cruise experiences according to officials from the Ministry of Shipping.
As part of this initiative, the government is actively endorsing the development of cruise terminals to enhance the overall passenger experience at coastal ports, which have traditionally focused on cargo transportation, according to one official, reports Economic Times.
The recent decision by the Goods and Services Tax (GST) Council to grant a conditional and time-limited exemption from the 5 per cent Integrated Goods and Services Tax (IGST) to foreign-flagged vessels transitioning to coastal routes has played a pivotal role in making this endeavour financially viable.
Nalini Gupta, the Managing Director of Lotus Destinations, representative of Costa Cruises in India, highlights how this IGST waiver has enabled companies like Costa Cruises to bring their luxurious vessels to Indian shores.
Costa Cruises is set to station an international cruise liner in India for a two-month period, marking a significant milestone.
Costa Cruises, headquartered in Italy, is making a comeback after a four-year hiatus brought about by the challenges posed by the COVID-19 pandemic. They operate under various brand names, including Carnival Cruises, Seaborne, Aida Cruises, P&O Cruises (Australia), Princess Cruises, Holland America Line, and Cunard.
Gupta emphasised that the main allure is the opportunity to experience international sailing without the need for overseas travel, eliminating the necessity for visas or passports.
Sarbananda Sonowal, the Union Minister of Ports, Shipping, and Waterways, conveyed that the Costa Cruises initiative aligns with Prime Minister Narendra Modi's "Dekho Apna Desh" (See Your Country) campaign.
This move is expected to inspire other cruise operators to follow suit and stimulate job creation in India.