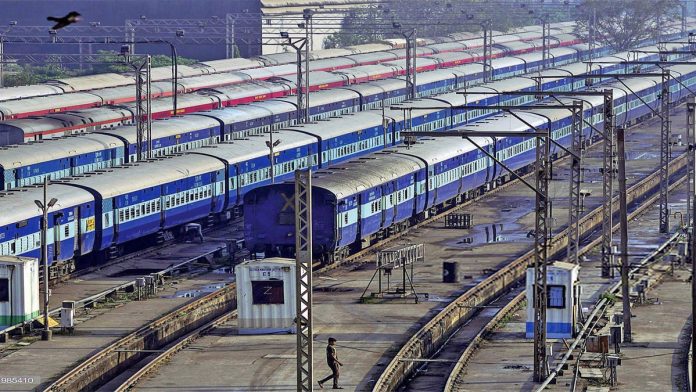 The number of passenger fatalities in the consequential train accidents over Indian Railways during the last two years, i.e. 2019-20 and 2020-21, is zero.
During the last five years, i.e. 2016-17 to 2020-21, the number of consequential train accidents has shown a continuously decreasing trend, and the number of accidents has reduced from 104 in the year 2016-17 to 22 in the year 2020-21.
Similarly, the number of passenger fatalities in consequential train accidents has drastically decreased from 195 deaths in 2016-17 to zero in 2019-20 and 2020-21.
"Safety is accorded the highest priority by Indian Railways and all possible steps are undertaken on a continuous basis to prevent accidents and to enhance safety of passengers," the Ministry of Railways said.
"Indian Railways has eliminated all unmanned level crossings on Broad Gauge on 31 January 2019," it added.
The Modi government created Rashtriya Rail Sanraksha Kosh (RRSK) in 2017-18 for replacement, renewal and upgradation of critical safety assets, with a corpus of Rs one lakh crore for five years, having an annual outlay of Rs 20,000 crore.
Provision of electronic interlocking systems with centralized operation of points and signals at 6,218 stations, Block Proving Axle Counter (BPAC) to ensure complete arrival of a train without manual intervention before granting line clear to the next train at 5,829 block sections, interlocking of Level Crossing (LC) gates at 11,723 LC gates are some other safety measures implemented by the centre.
The ministry also equipped all electric locomotives with Vigilance Control Devices (VCD) to ensure the alertness of loco pilots. It introduced Ultrasonic Flaw Detection (USFD) testing of rails to detect flaws and timely remove defective rails.
Indian Railways has already adopted the technological upgradation in safety aspects of coaches and wagons by introducing Modified Centre Buffer Couplers; Bogie Mounted Air Brake System (BMBS), improved suspension design and provision of automatic fire and smoke detection systems in coaches.
Also, conventional ICF design coaches were replaced with LHB design coaches.