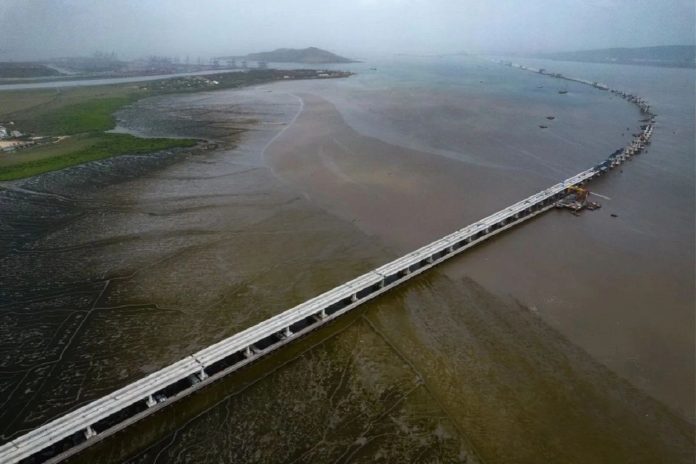 In an effort to alleviate severe traffic congestion, the Mumbai Trans-Harbour Link (MTHL), the longest road bridge in the country, will be integrated with the Mumbai-Pune Expressway.
As part of the project's recent developments, Gawar Construction has been awarded the contract to construct this elevated corridor.
In March 2023, tenders were called for the construction of this link, with an estimated budget of Rs 1,000 crore.
The proposed elevated corridor linking the expressway to the MTHL will have an interchange at Chirle — an upcoming residential area adjacent to Uran and Ulwe, situated on the outskirts of Navi Mumbai.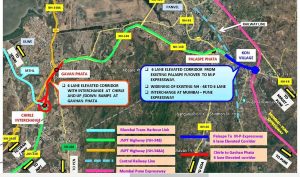 This new corridor will offer commuters a direct route from Worli in South Mumbai to Pune, bypassing traffic congestion and potentially saving over an hour in travel time.
Furthermore, it is expected to reduce travel time between Lonavala, Khandala, and Mumbai by 90 minutes, also addressing the bottleneck issue in Navi Mumbai caused by narrow lane connectivity.
Mumbai Trans-Harbour Sea Link Gears Up For Opening
The MTHL project commences from Messant Road at Sewri where it connects with the Eastern Freeway and ends at mainland at Shivaji Nagar in Navi Mumbai.
This project aims to offer commuters an uninterrupted and speedy 20-minute journey between these pivotal locations, free from traffic signals.
As per Swarajya's report, the Mumbai Metropolitan Region Development Authority (MMRDA) has recently invited global tenders from experienced firms for operation and maintenance of the mega infra project, marking a step forward towards the opening of the link.
Along with its connection to the Mumbai-Pune expressway, MTHL promises to enhance connectivity to essential transportation arteries like the Mumbai-Goa highway, Navi Mumbai International Airport, and the JNPT port.
Also known as the Sewri Nhava Sheva Harbour Link, the MTHL is a 22-km-long six-lane bridge, 16.5 km of which would be over the sea and about 5.5 km viaduct on land on either side.