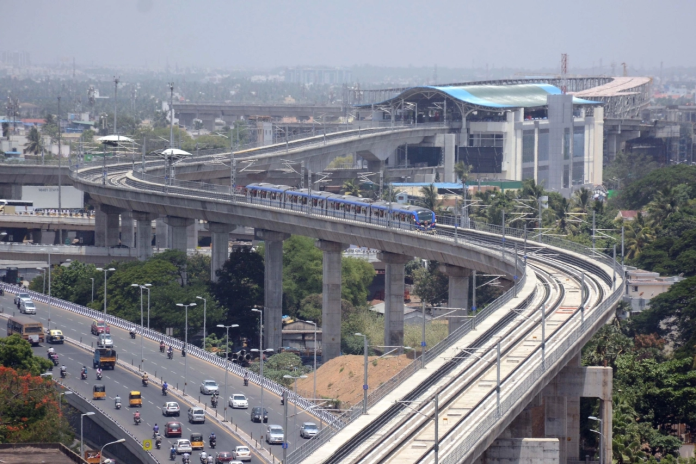 With the summer heat scorching over 40-degree Celsius, the Chennai Metro Rail Limited (CMRL) has installed a 500-litre capacity reverse osmosis (RO) water plant to quench the thirst of its commuters, reports Indian Express.
The plant has been installed at the entrance of the Central Metro Station and provides free drinking water to the commuters. The station is the main junction where all the three different modes of train passengers meet. As the station also abuts Dr MGR Central Railway Station subway and metro rail entrance and primary road bus stand location, a huge footfall occurs in the said spot.
The sweltering heat of the coastal city, coupled with humid conditions take an energy-sapping toll on the body, especially during summer. The CMRL has planned to install similar plants in some more metro rail stations soon for free public use.
Earlier, in a bid to provide seamless connectivity to all its commuters, the CMRL had floated tenders to bring WiFi connectivity across 45 km network of Phase I and on its fleet of 42 trains. When the operations begin in North Chennai, this service will also be extended to the 10 km extension from Washermanpet to Wimco Nagar and the ten new trains.