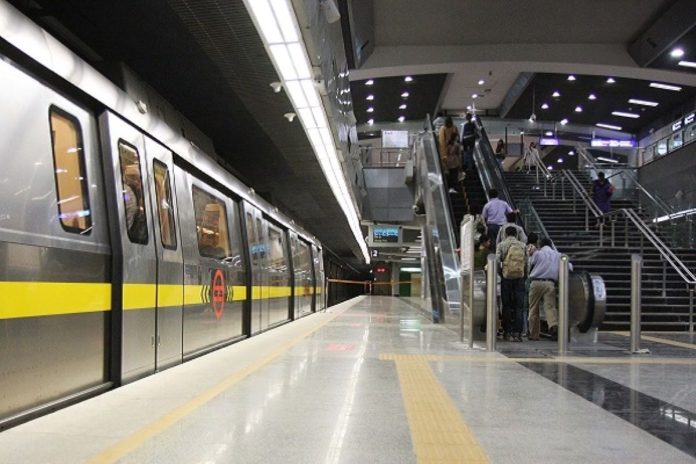 On October 9, two vital sections (a 2.1 km 'missing link between Krishnarajapura and Baiyappanahalli with one station at Benniganahalli, and another 2.05 km extension between Kengeri and Challaghatta) commenced operations for commuters.
The opening of the two new sections marks the completion of Bengaluru's Purple Line. The 43.49 km purple line connecting Whitefield to Challaghatta serves as east-west and comprises of 37 metro stations.
India's metro networks is set for rapid expansion, with a number of new lines across various cities expected to open in the next few months.
With full commissioning of Bengaluru's purple line, India's currently operational metro network is around 851 km. Another 675 km of metro lines across various Indian cities are under various stages of construction
By 2024, India is expected to have over 1,100 kilometres of operational metro lines, making it one of the largest metro networks in the world.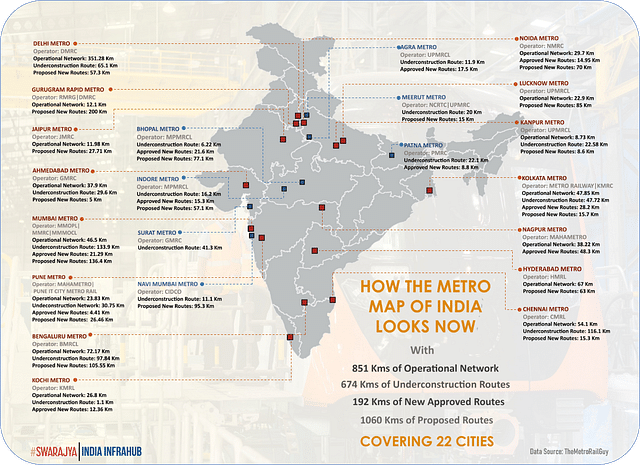 India's Growing Metro Transit Network (Source: IIH)
In a bid to ensure more convenient, eco-friendly transportation and improve the quality of life of people in metropolitan cities, India is all set to expand its metro rail network to approximately 2,000 km over the next seven years. While in the last thirty years, India has added 20-25 km per annum of metro rail network, it is now looking at an expansion of 175-200 km per annum over the next seven years.
India is set to increase its metro network from an existing operational 851 km to a planned 1,985 km over the next five to seven years. This will take India's investment in metros to Rs.6,838 billion.
The average cost of building a metro is currently around Rs.407 crore per km. The cost depends largely on whether the metro is built underground (higher) or at ground level. The other factor that influences the cost is the timeliness of implementation. Cost escalations are imminent whenever the projects are delayed due to design or implementation issues.