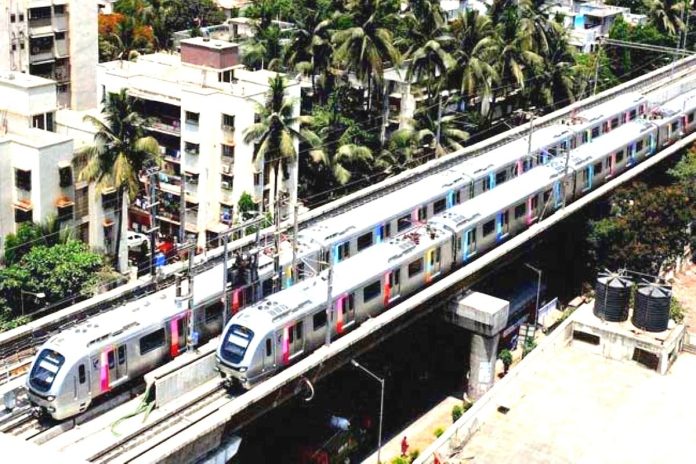 The Maharashtra government has allotted a 435-acre plot at Mogharpada in Thane for building integrated metro car shed for four Metro Lines, namely, 4, 4a, 10 and 11.
The state urban development department, on Monday (16 October) issued a government resolution, allotting the 174 hectares land free of cost to the Mumbai Metropolitan Region Development Authority (MMRDA), which is executing these metro lines.
The Mogharpada plot is government land and also has no coastal regulation zone limitations. Mogharpada has a population of 4,000 people and 1,200 families.
Around 200 farmers claim that though the land belong to the government, it was leased to them by the government in 1960 for cultivation. They placed certain demands before the authorities to acquire the plot.
With this allotment, the state government has designated land for car sheds for nearly 11 metro routes, excluding Line 7 and 7A. Earlier last, week, the state government had given its go-ahead to build a car shed for Metro Line 6 at Kanjur in Kanjurmarg.
The Mumbai Metro's Green Line (lines 4, 4A, 10, 11) is a 57.18-km-long corridor which will connect Shivaji Chowk (Mira Road), Gaimukh, Kasarawadavali, Wadala and Chhattrapati Shivaji Maharaj Terminus (CST) through 48 stations.
The work on the Green Line started with the development of Line 4 which is a 32.32-km-long fully elevated corridor from Wadala to Kasarvadavali, with 30 stations.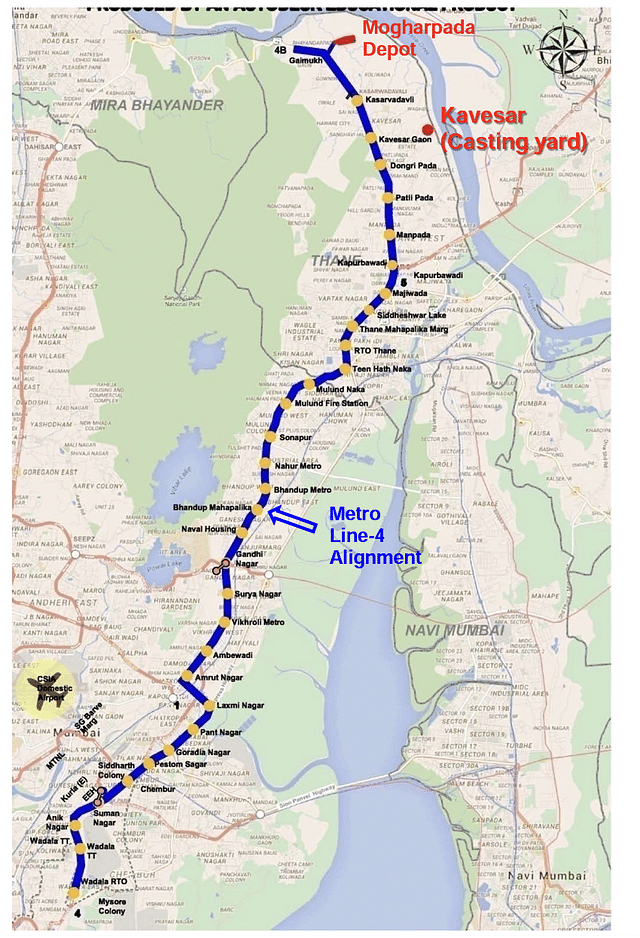 Project Location Map of Metro Line -4
Connecting Kasarvadavali with Gaimukh, Line 4A will extend the Green Line north by 2.88 km and is currently under implementation.
The 9.209-km Line-10 with four stations, will extend the Green Line from Gaimukh to Shivaji Chowk in Mira Road, whereas Line-11 with 10 stations has been proposed to extend the Green Line from Wadala to CST.
The estimated cost of the four metro routes is Rs 28,700 crore.
To expedite the construction of metro car shed for Metro lines 4 and 4a, the government resolution states the land is to be handed over to the MMRDA without any encumbrances and no further permissions will be required from the government or collector for any deals.