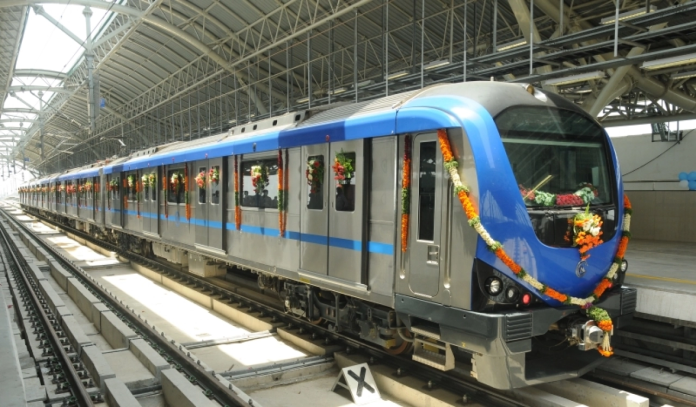 A large part of Chennai Metro's Phase II, spanning around 120 kilometres, will be built on land owned by the government, The Hindu has reported.
According to the daily's report, the second phase, which involves the expenditure of around Rs 69,180 crore, will have 128 stations. In total, the Chennai Metro Rail Limited (CMRL) would need nearly 121 hectares of land for the project.
A majority of this land, at least 93.79 hectares, is government-owned. The remaining land, 27.19 hectares, will have to be acquired from private players.
"We made a conscious decision to primarily use government land and ensure that a minimum number of people are affected," an official has told the daily.
According to the official, CMRL has brought down the average size of each station from 220 metres in the first phase to 150 metres in the second phase.
"When compared to Phase I, we acquired less land for the phase I extension. For phase II, we will acquire only what is absolutely essential," he added.
Another benefit of using government land is that the project will be insulated from delays and cost overruns during land acquisition. Moreover, CMRL will also save the money that it would have otherwise spent on resettlement, rehabilitation, and compensation for the affected people.
Phase II of this project is divided into three segments — Madhavaram to Shollinganallur, Light House to Poonamallee and Madhavaram to SIPCOT. Of this, 76.3 km will be elevated and 42.6 km will be built underground.