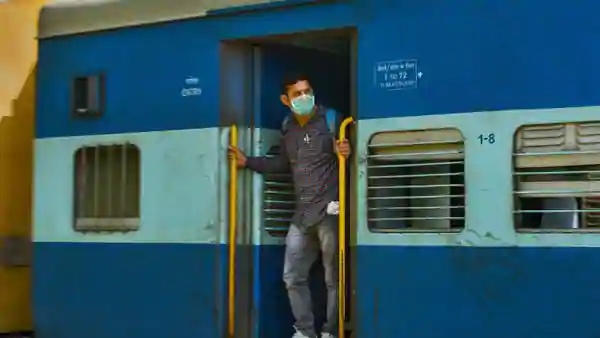 With the new set of guidelines for 'Unlock 4.0', allowing significant relaxations, Railways will press 120 more passenger-carrying trains shortly facilitating intra-state and inter-state movement.
While about 100 trains would be announced first after getting the green signal from the Home Ministry, it would be followed by 20 more trains to augment the passenger service on certain routes where trains are already operational.
Railways has almost finalised the new zero-based Time Table dropping many trains and stations with the aim to make the passenger service much faster mode of transportation.
Only those trains slated to find place in the new Time Table are to be operational now, said a senior Railway Ministry official.
Currently total 230 special trains are operational while 120 more are being finalised to start service this month.
So all these 350 trains are likely to be part of the new Time Table, said the official.
Earlier some states were not ready to allow more trains into their regions and that was the reason for not pressing more passenger service despite demand. However, now those states have agreed to more passenger service and the Railways would launch these trains soon.
The official said some trains have high occupancy rates so we are providing additional service on those routes to cater to the growing demand.
Though Railways had allowed the passenger service in a limited way due to pandemic situation, freight trains are running in full steam.
Centre has given nod for the eventual resumption of metro services from September 7, and the return of up to 50 per cent of teaching and non-teaching staff to schools outside containment zones from September 21.
In the fourth stage of the government's phase-wise lockdown reopening, states will no longer be permitted to impose lockdowns outside containment zones without the Centre's permission.