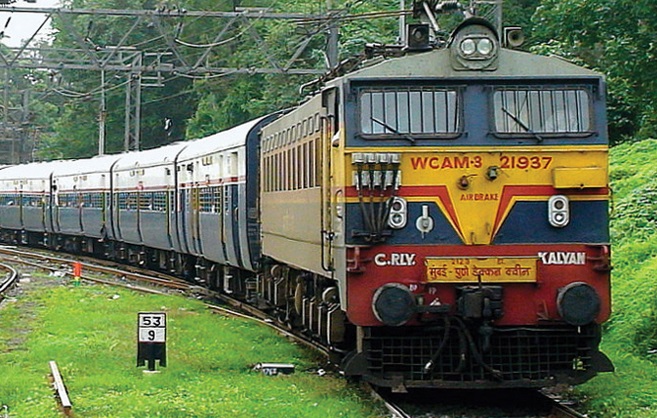 Deccan Queen, one of the most prestigious trains with rich heritage value is gearing up for a major revamp, a step aimed to provide better traveling experience to passengers.
While the National Institute of Design (NID) has been roped in to design its exterior, the 90-year old train will be upgraded with modern Linke Hofmann Busch (LHB) coaches replacing conventional ones.
LHB coaches have better safety features and suspension systems to ensure better riding comfort. The LHB coaches are also capable of running on a higher speed upto 180 kmph.
Started in 1930, the popular train between Mumbai and Pune will sport now a new logo that incorporates an image of the UNESCO-listed Mumbai CSMT station. "This is the only regular passenger train which has a separate dining car, with its own food menu. Now there will be a new look 40-seat dining car with panoramic windows as its design is also being changed," said a senior railway official.
Deccan Queen is also considered to be the first train to have ladies only car besides, India's first superfast train, first long-distance electric hauled train and first vestibuled train.
Central Railways has involved its passengers from Mumbai and Pune to decide the colour scheme. "Based on the commuters feedback, the colour scheme is being finalised," the official said.
As per the plan, NID team has visited Mumbai to inspect the existing train and traveled in Deccan Queen and interacted with the customers to gain the first-hand experience. They also visited the UNESCO certified CSMT building. During their visit, the team is doing data collection, measurements, photography, filming, interaction with the railway officials and passengers to finalise the exterior design. NID is expected to submit its report by this month-end.
With the ever-growing aspirations of the traveling public for better amenities, improved standards of comfort and better quality of service, it was considered necessary to give a complete facelift to the Deccan Queen which connects two important cities of the state.
Currently, Deccan Queen (12123/12124) runs with 17 coaches including 4 AC chair cars, one Buffet Car, 10 second class chair cars and two second class cum brake vans.