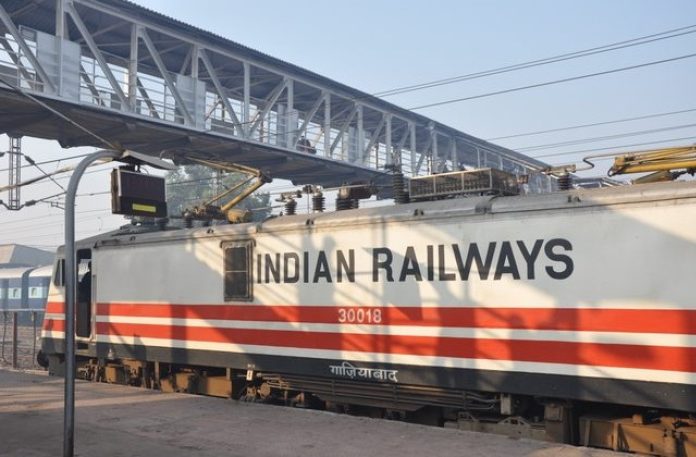 Snapshot
The CAG said that the national transporter needs to revisit the passenger tariffs to recover the cost of operations and reduce losses in its core activities.
Flagging errors in the operating ratio (OR) of Indian Railways, Comptroller and Auditor General (CAG) has observed that OR would have been 114.35 per cent instead of 98.36 per cent as has been shown for the fiscal 2019-20 and that is why it is not reflecting the real financial health of the national transporter.
OR represents the ratio of working expenses to traffic earnings and a higher ratio indicates poorer ability to generate surplus.
Against the target of 95 per cent in the budget estimate, the OR of the railways was 98.36 per cent in 2019-20. The OR deteriorated from 97.29 per cent in 2018-19 to 98.36 per cent in 2019-20.
However, the CAG in its report tabled in Parliament, said the OR of the railways would have been 114.35 per cent instead of 98.36 per cent, if the actual expenditure on pension payments was taken into account. Thus, the OR of 98.36 per cent shown by the railways does not reflect its true financial performance.
Highlighting the grim financial scenario, CAG has also highlighted the fact that for the first time, the overall fund balances turned into negative balance of Rs 25,730.65 crore in 2019-20.
The overall fund balance which was as high as Rs 10,806.68 crore in 2015-16 turned into a negative balance of Rs 25,730.65 crore in 2019-20 for the first time. "The adverse fund balance was the result of more expenditure towards pension payments than the actual appropriation to the Pension Fund," it stated.
CAG has observed that during 2019-20, the total receipts decreased by 8.30 per cent as compared to 6.47 per cent increase in 2018-19. The decrease in 2019-20 was mainly on account of shortfall in freight earnings and sundry earnings as compared to 2018-19.
During 2019-20, the profit from freight traffic (Rs 28,746.06 crore) was utilised to compensate the loss of Rs 63,364.25 crore on operation of passenger and other coaching services. The loss of Rs 34,618.20 crore in passenger operations was left uncovered during 2019-20.
CAG has pointed out that there was heavy dependence on transportation of coal which constituted 48.82 per cent of freight earnings. "Any shift in bulk commodities transport patterns could affect the freight earnings significantly," the audit report said.
During 2019-20, appropriation to depreciation reserve fund (DRF) decreased significantly as compared to the previous years (from Rs 5,800 crore in 2015-16 to Rs 600 crore in 2019-20). Under provisioning for depreciation resulted in piling up of 'throw forward' works estimated at Rs 95,217 crore up to 2019-20.
Audit observed that Indian Railways failed in achieving automation of budgetary control through implementation of Integrated Payroll and Accounting System (IPAS). Budget compilation and manual reconciliation continued outside IPAS. There was lack of proper validation control besides absence of extant provisions inbuilt into IPAS for efficient delivery of output.
In its recommendations, CAG has emphasised the need to ensure that surplus and operating ratio represent a true picture of its financial performance. In order to tide over the losses, it has suggested increasing the train fare.
"There is a need to revisit the passenger and other coaching tariffs so as to recover the cost of operations in a phased manner and reduce its losses in its core activities," CAG said.
CAG has also recommended taking steps to diversify their freight basket to enhance freight earnings and also consider exploiting its idle assets to increase other earnings.