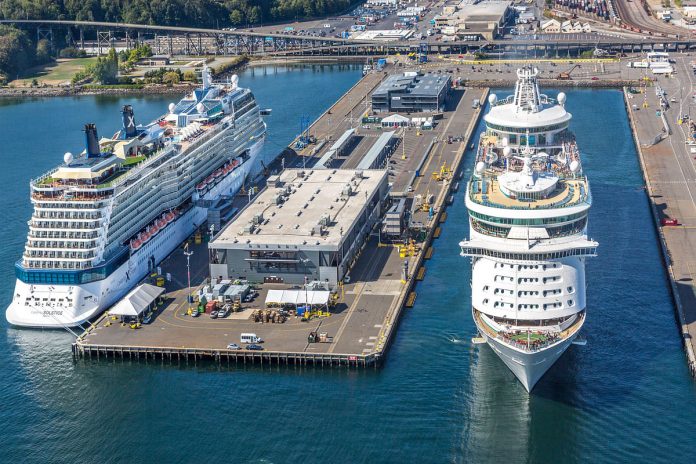 After the success of luxury river cruise Ganga Vilas, another international major Costa is all set to start its coastal cruise operations in Indian waters today.
Union Minister of Ports, Shipping and Waterways, Sarbananda Sonowal flagged off the maiden voyage of the vessel Costa Serena, the first International Cruise Liner in India from Mumbai today.
With this, Costa will become the first international cruise liner to offer domestic itineraries in India and offer international cruising experience for Indians along the Mumbai – Goa – Lakshadweep – Cochin routes. These passengers would have otherwise booked from international destinations.
The cruise ship is expected to carry approximately 45,000 passengers in its next two months voyages.
Speaking at the occasion Sonowal said, "The launch of Costa Cruises' domestic sailings in India thus is a momentous occasion that signifies the dawn of a new era in cruising and tourism. This initiative has been driven by the "Dekho Apna Desh" initiative of our Hon'ble Prime Minister Shri Narendra Modi ji."
Costa Cruises, a prominent European cruise company, operates under an Italian flag and is renowned for offering high-end inter-country cruise experiences with a fleet consisting of ten ships.
Other Operators In Line
The Centre is is very focused on bringing India on the cruising map of the world.
At the recently concluded Global Maritime India Summit 2023 organised by the Ministry, discussions revolved around reaching the target of 50 million cruise passengers in India by 2047. This looks achievable as India has a huge potential.
The Ministry's internal studies have shown riverine and coastal cruise to be Rs 35,500 crore market that can be tapped over 10 years. The passenger potential is pegged at close to 10 lakh by 2030 and 47 lakh by 2047.
Buoyed by the potential, four other international operators, including an American one, have reached out to the Ministry of Shipping to discuss route feasibility along the Ganges and Brahmaputra, Sarbananda Sonowal, Union Minister for Ports, Shipping and Waterways told Businessline.
"The success of Ganga Vilas led to evincing of interest across global cruise operators like Costa. There are at least four more international players who want to work on intra-country (routes within India), river cruises and international routes. Discussions are on," he said.