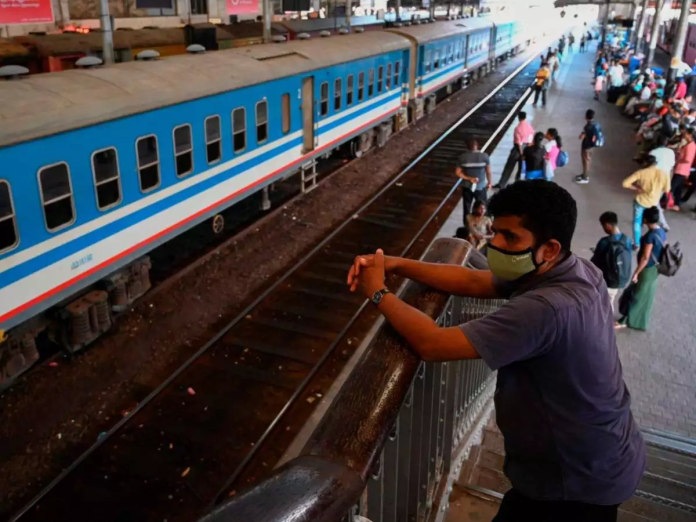 With the financial year 2019-20 coming to an end, Indian Railways, which has taken up a significant role in fighting COVID-19, is staring at a minimum revenue loss of over Rs 5,000 crore as against the revised target of Rs 1.80 lakh crore due to the cancellation of passenger trains and significant decline in goods loadings due to the prevailing situation.
Though the state-run transporter mopped up Rs 1.90 lakh crore revenue from freight and passenger business in the last fiscal, the slowdown effect had made the Railways to lower the target to Rs 1.80 lakh crore after a reality check.
With the extent of the rapidly unfurling crisis resulting in the entire passenger fleet standing idle which forced the national transporter to make a huge refund for large number ticket cancellations, the passenger revenue is facing about Rs 150 crore loss daily.
On the freight front, the loss is about Rs 200 crore daily as demand for coal, steel, fertiliser and iron ore – all bulk items are on a downturn due to the drastic fall in demand.
As on March 31, it seems, we would be able to collect only Rs 1.75 lakh crore as the traffic receipts from both freight and passenger have dipped, said a senior railway official.
However, if one takes the last year's collection as the target then the gap is nearly Rs 15,000 crore in the financial year 2019-20.
The actual collection would be known only in a day or two as railways is still in the process of calculating it. Since the power sector is not seeking coal and the demand for cement is not much due to the stagnation in the real estate sector, loadings of these goods have witnessed a fall.
The consumption of petrol and diesel has also decreased due to the travel restriction and as a result, the petroleum goods movement is a bare minimum.
The passenger target was kept at Rs 56,000 crore and freight collection at Rs 1.43 lakh crore for 2019-20 fiscal in the budget.
However, various factors including the ensuing economic slowdown have resulted in revising the total target at Rs 1.80 lakh crore.
The sluggish receipts are a direct indication of the global downturn due to the coronavirus scare.