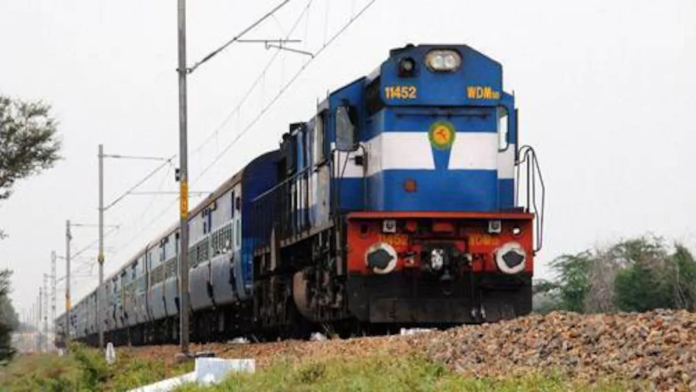 Amid the lockdown, backend warriors of Indian Railways have undertaken a massive exercise of executing long-pending major maintenance works of bridges and tracks besides yard remodelling and other crucial works in order to improve safety and operational efficiencies.
Pending for several years, these repair and maintenance works confronted the national transporter as bottlenecks in different zones across the country, which has been addresed effectively now.
With the Centre extending the lockdown for two more weeks to prevent the spread of COVID-19, the Railways has also supended the passenger service accordingly from May 3 to May 17 while allowing Shramik Specials from May 1 to ferry stranded migrants, tourists, students and other persons at various cities.
Freight and parcel train service will continue to operate as usual for transportation of essential items like milk, medicine, foodgrains, fruits and vegetables and bulk goods.
We utilised the occasion for long-pending maintenance work since passenger-carrying train operation was suspended and only goods trains operational, said a senior Railway Ministry official involved in the maintenance and repair work.
In normal days, about 12,000 passenger trains operate daily on 67,000 km long routes across the country which makes the Indian rail network heavily congested leaving the maintenance work in between a challenging one.
However, the prolonged lockdown is being effectively utilised by railwaymen to carry out the much-needed repair and maintenance work to strengthen the Indian Railways network considered lifeline of the country.
According to railways, around 500 modern heavy-duty track maintenance machines along with track, signal and overhead Equipment (OHE) maintainers have worked regularly for to complete overdue track maintenance of 12,270 km plain track and 5263 turnouts, an important part in rail operation.
Railway turnout is a mechanical device that used to guide the trains from one rail track to another.
Ultrasonic flaw detection (USFD) of 30,182 kms of track and 1,34,443 rail welds has been carried out with USFD machine.
We planned these works during lockdown period considering it once in a lifetime opportunity to wipe out these maintenance arrears and take up the execution of work without affecting the train service, the official said.
Backend warriors of Indian Railways have successfully executed long-pending maintenance works like yard remodeling, track renewal, repairs of bridges during the lockdown.
Railways has focused on several long-pending overdue maintenance works requiring traffic block of long durations. These works were pending for several years and were confronting Railways with severe bottlenecks.
Indian Railways planned these works during the lockdown period considering it once in a lifetime opportunity to wipe out these maintenance arrears and take up the execution of work without affecting the train service.
Besides, critical summer precaution activities like de-stressing of long welded rail (LWR) which involved huge men power has been taken up with a new procedure for carrying out the work with ensuring social distancing norms.
A major block of 72 hrs was taken in Kazipet yard for pending yard remodeling to replacing old wooden scissors crossover laid in 1970. It will improve the safety and speed of train movement through the yard.
Two blocks of 24 hours were taken last month for renewal of old wooden layout scissors crossover to improve the movement of train service towards Secundrabad and Vishakhapatnam.
Work of Bangalore City Yard remodeling for simultaneous receipt and dispatch of trains at Mysore end was completed successfully. This work was pending for more than the last 10 years and would have involved cancellation/short termination of 60 Mail/Express Trains under normal circumstances.
Some important bridge works were carried out on the Tunga river near Shivamoga while dismantling of Road Over Bridge (ROB) near Chennai Station.
A subway work was done between Visakhapatnam-Gopalapatnam section to facilitate closure of level crossing thereby improving safety of public.
Dismantling of old abandoned twin foot overbridges at Ludhiana railway station was also done this period.