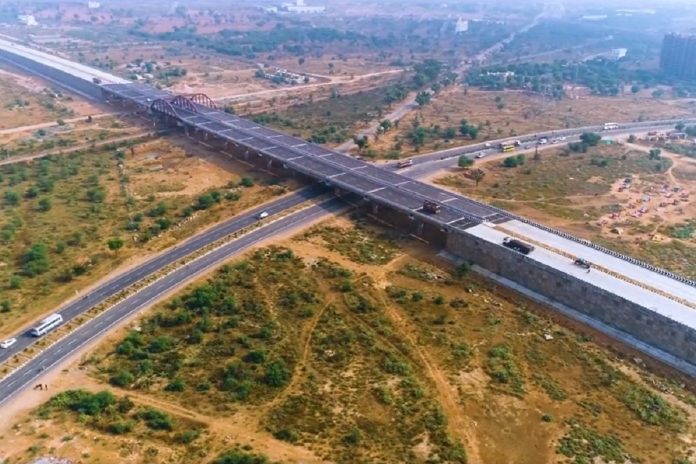 Nitin Gadkari, Union Minister for Road Transport and Highways, and Shivraj Singh Chouhan, Chief Minister of Madhya Pradesh, on Monday inaugurated five National Highway projects in Madhya Pradesh's Mandla.
The total length of the projects inaugurated is 329 km and will be built at a a cost of Rs 1,262 crore.
The inaugurated projects include road widening of four stretches on NH 45 – Kundam to Shahpura, Shahpura to Dindori, Dindori to Sagartola and Sagartola to Kabirchabutra.
Another project involves construction of a bypass and road widening between Dindori and Mandla on NH 543.
These projects will well connect Mandla with Jabalpur, Dindori and Balaghat districts and ease access to religious places like Pachmarhi, Bhedaghat and Amarkantak.
Easing Access to Narmada River
The project shall provide a boost to road connectivity in Mandla-Dindori region of the state situated on the banks of Narmada River.
Amarkantak is known as the Teerthraj – the king of pilgrimages. It is the meeting point of Vindhya, Maikal and Satpura ranges.
The Narmada, one of the holiest rivers of India, originates here. It is also famous as a centre of learning, as it hosts Indira Gandhi National Tribal University (IGNTU).
With the construction of these road projects, the travellers can easily reach and enjoy the natural beauty of Kanha National Park.
The Kanha Tiger National Park is 180 km and Bandhavgarh National Park is 140 Km away from the district headquarter of Dindori.