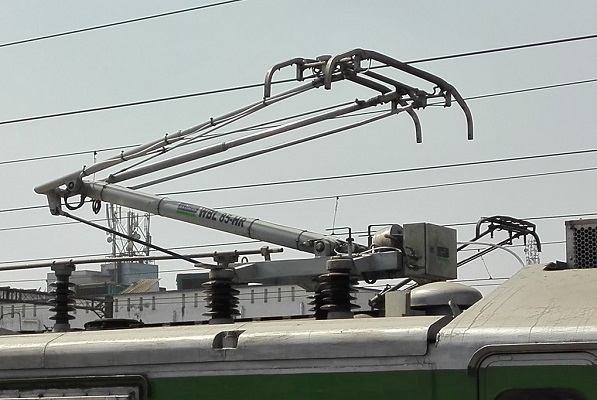 Electrification of the 142-km-long Noli–Shamli–Tapri section in Delhi Division is being undertaken on mission mode as the Northern Railway has undertaken a major drive to electrify its entire broad gauge network.
By electrification of this section, Delhi Division will be 100 per cent diesel-free. Estimated to cost Rs 159.24 crore, the electrification of Noli–Shamli– Tapri section was sanctioned in 2016-17.
With this electrification, the National Capital Region will become completely diesel-free, which will facilitate less air pollution and cleaner air in Delhi NCR.
According to Northern Railway General Manager Ashutosh Gangal,
the zone has embarked upon a programme to electrify its broad gauge network in mission mode. In view of the fast growth of industry and development of the region covered by this route, there will be remarkable increase in movement of foodgrains, sugar and fertilizers, as the section lies in the fertile plains of Western UP.
By electrification of this section, traffic meant for MuzaffarNagar-Meerut City-Ghaziabad route can be diverted through this route, thereby decongesting the heavily crowded Saharanpur-Meerut City-Ghaziabad section.
It will also enable more EMU services in Delhi–Saharanpur section for ensuring speedy movement of commuters. This will also result in substantial savings in diesel cost and increase in sectional speed.
Also, it will ensure seamless electric traffic in the Noli-Tapri section without any need of change of traction. It will also help in increasing the average speed of freight trains, thereby helping in achieving the objective of "Mission Raftar".
Also, it will enable haulage of heavier freight and longer passenger trains at higher speeds. Signalling and telecommunication systems are also upgraded by adopting state-of-the-art technology.
Semaphore signalling system is being replaced by a colour light signalling system. Use of colour light signals results in better visibility of signaling aspects to the loco pilots of running trains and this makes train running safer and operationally efficient.
Also, the conventional token system has been removed and Automatic Block Instruments have been provided. Optical Fibre Cable is being used in this section which is free from copper and is not prone to theft.
It provides superior quality of communication with a large number of telephone channels to meet the future needs of train operation and safety.
Electricity can be taken from power utilities at a cheaper rate through open access.
In this work of electrification of the section, along with provision of new switching stations, provision of new 132/25kV Traction Substation at Ahera and Hind, provision of height gauges at level crossings, porta cabins for relay huts and RRI Room for signal and telecom (S&T), staff quarters, Tower Wagon Shed, removal of conventional Semaphore Signalling Systems and installation of multiple aspect colour light signalling system (MALCS) with provision of block instruments, relays and panels, connectivity of all switching stations and TSS with remote terminal units and centralised control room and laying of optical were included.