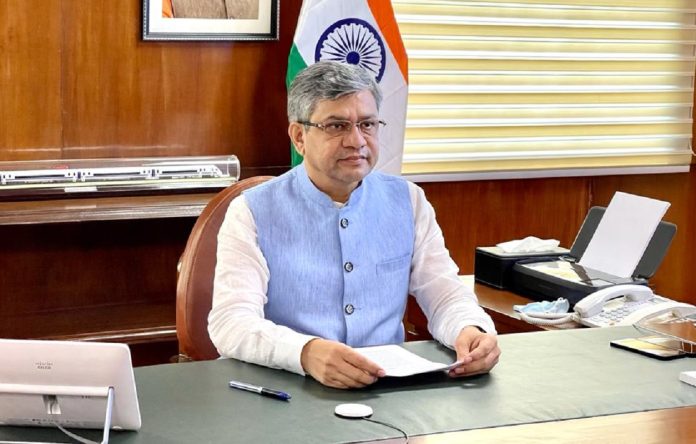 In the first meeting with top officials of the railways' zonal offices, Railway Minister Ashwini Vaishnaw declared zero tolerance towards corruption, departmentalism and compromise with safety.
The union minister warned that the corrupt officials would be sent to jail. He assured the officials that the government would support their innovations.
"If there is a corrupt man here, the next three years will be quite dry for him. I have the same feeling towards departmentalism," he said.
"Accidents may happen despite our best efforts, but if something is brought to our notice and we overlook it which then causes the accident, then there is no excuse," he added.
The Economic Times reports that the newly appointed union minister has identified safety, world-class trains, station redevelopment and bullet trains as the top priority for the Indian Railways.
The minister reportedly set individual targets in these four areas and is personally reviewing the progress daily.
Indian Railways has seen drastic improvements in the past few years. The Mumbai-Ahmedabad bullet train project is rapidly progressing in Gujarat.
Railways have introduced semi high speed 'Made in India' Vande Bharat trains and plans to operationalise 75 more Vande Bharat trains in the next 75 weeks.
On the safety front, it is noteworthy that the number of passenger fatalities in consequential train accidents has drastically decreased from 195 deaths in 2016-17 to zero in 2019-20 and 2020-21.