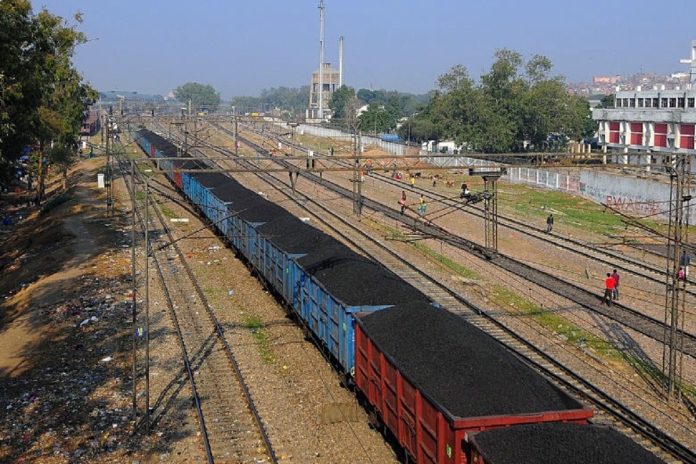 Amid the growing concern about power shortage in many states, the Indian Railways has increased the average daily loading of coal to thermal power plants across the country to nearly 1.6 million tonnes, which is about 20 per cent more than last year.
According to the Railways, the national transporter has raised the average daily loading of coal rakes to over 400 a day, the highest in the past five years.
On Thursday, the Railways carried 533 coal rakes, out of which 427 were meant for power plants and the rest for export purposes.
Indian Railways has decided to cancel over 750 passenger-carrying train services till May 24 to prioritise the movement of coal rakes across the country.
National power consumption hit a record 207 GW on Friday (Apr 29), up from 205 GW the day before, as demand soared, driven by heatwave and improved economic activity.
Coal mining companies and power producers have said that Railways is not adding enough rakes to ferry the feedstock. But the transporter has maintained that supply was not at a scale that required the addition of rakes.
With one rake carrying 3,800 tons, the Railways despatched 1.62 million tons of coal to power plants on Friday, said the official involved with the monitoring.
"Senior officers have also been rushed to major coal producing areas to take stock of the situation and see that the preparations are in place for sustained accelerated loading and transportation of coal to different parts of the country. There is a focus on getting future-ready so that there is no shortage of coal availability at plants in August-September," an official told The Economic Times.