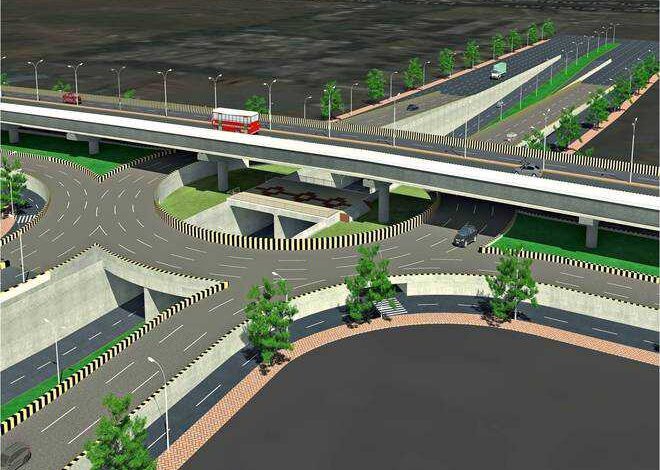 In order to decongest the heavy congestion at Aligarh junction, the government today approved the construction of a 22 km-long railway flyover between Aligarh-Harduaganj in UttarPradesh at an estimated cost of Rs 1,285 crore to remove the bottleneck.
The Cabinet Committee on Economic Affairs, chaired by Prime Minister Narendra Modi, gave its approval for taking up construction of Aligarh-Harduaganj flyover by the Railways.
The project, expected to be completed by 2024-25, envisages easing out the heavy detention of trains at Aligarh junction which would result in speeding up train movement particularly freight service on Delhi-Howrah mainline.
At Aligarh junction station a branch line Bareilly-Aligarh terminates. The trains coming from Howrah side and going to Harduaganj/Bareilly cross Howrah-New Delhi main route, which is the busiest section of Indian Railways.
Due to heavy traffic, there is no path available for a surface crossing of loaded goods trains coming from Howrah side and going to Harduaganj/Bareilly. This results in the heavy detention of trains at Aligarh Junction.
This location has become a bottleneck and is affecting the train working badly causing delays and detentions and also reducing the wagon turn round, said the Railway Ministry official.
Flyover at Aligarh going over the existing Delhi-Howrah main line is an operational necessity and is essentially required to remove the bottleneck to traffic movement.
By construction of flyover connecting Aligarh to Harduaganj, the delays and detentions will be avoided resulting in fast train movement.
The Union Cabinet also endorsed the Memorandum of Understanding (MoU) signed between Indian Railways and Germany to strengthen the cooperation between the two countries in the rail sector.
The Union Cabinet was apprised of the MoU signed between Railway Ministry with DB Engineering and Consulting GMBH of Germany for technological cooperation in the Railway Sector. The MoU was signed in February 2020.
The MoU will enable cooperation in freight and passenger operations, infrastructure building and management and private train operations.
The cooperation will also focus on IT solutions in railway operation, predictive maintenance, development of a modern competitive railway organization.
While the freight operations will include cross-border transport, automotive transport, and logistics, passenger operations involving high-speed and cross-border traffic are part of the areas for cooperation between the two countries.
The MoU would also cover the dedicated freight corridors and development of passenger stations of Indian Railways.
Besides, there is a scope for any other area which may be mutually agreed between the two countries in the rail sector.
Railways has signed MoUs with many countries including Russia and France in the past for cooperation on high-speed rail, speed raising of existing routes, development of world-class stations, heavy haul operations and modernization of rail infrastructure, etc.